Until recently, community was something that Sattar Habib did not pay much mind to; in fact all he did was, try and avoid it. "My mother would always encourage me to contribute towards my community and society: 'Qaum ke liye kuch kaam karo,' she urged, but I would always try and run away from my community," says Habib. Paradoxically, 'running away' is not an act those acquainted with Habib would ever associate with a man whose career repeatedly thrust him into life-threatening situations.
In a media landscape dominated by the scions of wealthy families, mostly men who have never filed a story or risked life and limb to get the perfect shot, Sattar Habib is the unlikeliest of moguls, a man who worked his way up from the grassroots to build his own pioneering network. Habib started out as a photojournalist in 1973 and got his first major break in 1988, when VISNEWS, a TV news agency jointly owned by Reuters, NBC and the BBC, selected Habib as their cameraman for the Pakistan-Afghanistan region. The following year, the Soviets withdrew from Afghanistan and Habib was among the first few journalists to cover the war-torn country as a frontline cameraman.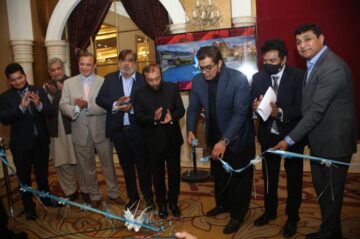 In addition, Habib's work in Pakistan coincided with some of its most turbulent years, rife with political and sectarian violence. Through it all, Sattar Habib never let the dangers of his profession compromise the quality of his work, bringing viewers as close to the pivotal figures and moments of that era as was possible.
By 1995, Reuters had become the sole owner of VISNEWS, which subsequently became Reuters TV, and needed someone to handle their TV operations in Pakistan. Having proven his credentials, Sattar Habib was chosen for the job and requested to establish Pakistan's first privately owned TV news company, TNN. Over the years, TNN has grown into a thriving multi-media platform, providing services ranging from news feeds to studio production to news channels both in Pakistan and abroad and runs two web-based news channels.
It was upon his mother's recent passing that Habib had a change of heart and resolved to lead TNN in a new direction: "I finally decided to make a change and do something to give back to my community. After consulting with a friend who is prominent in the Memon community, I decided to launch a network that would spread greater awareness about the Memon community across the world, while also helping connect the different groups and sub-communities within the Memon community." This idea became the genesis of Global Memon TV, officially launched on February 9 this year under the TNN umbrella. "This network will be not-for-profit and will focus exclusively on problem-based and humanitarian-based news; we will not delve into politics," says Habib.
To better understand this endeavour, it is perhaps useful to know a thing or two about the Memon community. Originating from the north-western regions of India, the Memons are primarily a mercantile community. During the colonial era, their trade networks expanded beyond the borders of India, leading to the development of Memon communities in Africa, the Middle East, Sri Lanka and East Asia. Over the previous century, Memon communities would establish themselves in Europe and North America as well, their expertise in trade and business assuring them a prominent place in commercial circles wherever they went. They are represented on the global stage mainly by the International Memon Organisation (IMO) and the World Memon Organisation (WMO).
However, this success has not been ubiquitous, there are still many Memons around the world who struggle to make ends meet. "However, within the Memon community there is a strong stigma against asking for help," says Habib. "By focusing on these people and broadcasting their interviews, we can connect them to those who are willing and able to help, whether it be for their daughter's wedding, their children's education or starting their own business." Aside from encouraging charitable giving, Global Memon TV also seeks to offer help directly. Under a segment titled Faryad, the network has produced and broadcast programmes that offer training to young women in various skills, which include cooking and a beautician's course.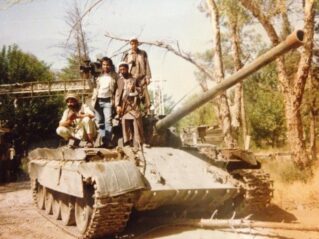 Additionally, Global Memon TV aims to bring greater exposure and cohesion to the activities of Memon groups like the WMO and IMO, thereby helping boost their success. "In the Memon community there is a saying that, 'if the right hand gives, the left hand shouldn't know.' I disagree with this saying as it unnecessarily limits the amount of help available for the needy," says Habib. "For instance, soon after the launch of Global Memon TV, a fire broke out at a warehouse in South Africa and the WMO provided aid to help put out that fire and to those affected. Through our presence, the WMO felt that this effort had been highlighted before a global audience and would receive more attention, encouraging many people to become involved in offering help in future incidents of this kind."
Along with charity, Global Memon TV seeks to foster stronger ties between the Memons in different countries. Habib says, "We want to centralise the activities of the Memon community by creating a unified platform. Until recently, there was not much awareness within the different sub-groups of the Memon community about the state of Memons in other countries, our network wants to change this. The All-India Memon Jamaat, which represents India's 1.5 million Memons, wrote us a letter supporting our initiative and acknowledging that they finally felt as though they would be able to engage with Memons from outside of India."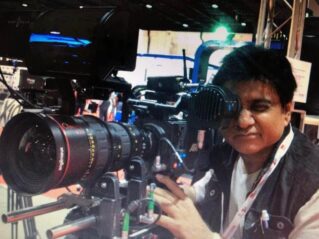 While the Memon community is clearly at the core of the Global Memon TV project, Habib dispels any notions that the help on offer is exclusive to them. "All those who need help or are willing to help are welcome that is why we have chosen to broadcast this network in Urdu and English, not Memoni. We want to spread awareness about the Memon community to the world — and not just within the Memon community." This has the potential to benefit Pakistan as a whole. "By highlighting the success that many Memons have had in the business and industrial realms, we can increase opportunities for foreign investment and partnerships as well," says Habib.
When asked what challenges he foresees as he takes the network forward, Habib immediately points to the pressure he was under to convert Global Memon TV into a satellite TV channel. "In my opinion, we are technically not a TV channel, we are an online video broadcast (OVB); since our launch, some of our prominent backers have been pushing us to become a 24-hour satellite TV channel. But it will be hard to fill 24 hours with content pertaining to the Memon community; there is a risk of diluting our content and drifting off-course. So we have yet to decide whether this is the right step or not."      Given how saturated Pakistani TV channels are with repetitive, politicised, and uninformative content, it would be a delight to see a network with Global Memon TV's ethos make an appearance on our screens. However, even if it remains on its current online platform, Global Memon TV's refreshing approach to the news is sure to leave a positive impression on viewers, while alongside enabling them to educate themselves about their own society and make a contribution towards the welfare of their community.