Forging Stronger Ties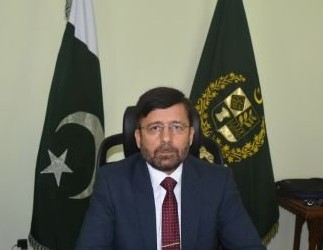 Of all the countries in South Asia, perhaps Pakistan's relations with Sri Lanka have remained on a steady and solid footing, despite India's efforts to derail them. The two countries enjoy close military cooperation and their ties are, indeed, deeper than they might appear. Prime Minister Imran Khan's maiden visit to Sri Lanka in February this year, has resulted in further expansion of these ties, especially in the areas of bilateral trade, economic cooperation and tourism, which have yet to realise their full potential.
Narratives' discusses various facets of the Pakistan-Sri Lanka relations Maj. Gen. (Retd) Muhammad Saad Khattak, Pakistan's High Commissioner in Colombo.
Before taking up this diplomatic assignment on January 12, 2020, Khattak was heading a think-tank in Islamabad. He has enjoyed 35-year illustrious military and civil career, both inside and outside the country.
A graduate of the French Army Junior Staff Course, the Defense Intelligence Directors Course, UK, Command, the Staff College Quetta, and the National Defence University Islamabad, Khattak possesses a Master's Degrees in Political Science, War Studies and an M. Phil in International Relations.
Over to General (Retd.) Muhammad Saad Khattak…
---
How do you view Pakistan's diplomatic relations with Sri Lanka as compared to other SAARC countries? What are the challenges and the opportunities?
Pakistan values its multifaceted and deep-rooted relations with Sri Lanka, which are characterised by cordiality, friendship and mutual understanding. Our bilateral relations are marked by affability and a commonality of views on major regional and global issues and close cooperation at multilateral forums. Since our two countries had historically been engaged mainly in the field of defence, the other areas did not progress as they should have, due to capacity issues and resource constraints with both countries.
Now the security situation in Pakistan has improved tremendously due to steps taken by the government. Our shift from geo-politics to geo-economics entailed the positioning of Pakistan as an economic hub in the region. Profitable trade and investment opportunities are available in the Special Economic Zones being developed under the China-Pakistan Economic Corridor (CPEC) and the Belt and Road Initiative (BRI). Sri Lankan businessmen can benefit from CPEC & BRI, which have become the pivot for connectivity and global growth. Similarly, with the rooting out of Tamil insurgency in Sri Lanka, Pakistani businessmen can now capitalise on the business climate and opportunities.
This year, Pakistan announced 250 fully-funded Allama Iqbal Scholarships for Sri Lankan students under the Pakistan-Sri Lanka Higher Education Programme for all disciplines at the BS, MS and PhD levels in Engineering Sciences, Basic & Natural Sciences, Arts & Humanities, including all subjects like Architecture, Fine Arts, Business Education, Computer Sciences, Information Technology, Agriculture Sciences, Media and Communication Studies, Languages etc. in top-ranked Pakistani universities. Around 100 scholarships have been specifically allocated for MBBS studies. This offers a great opportunity to the younger generation of Sri Lankans for capacity-building and higher learning.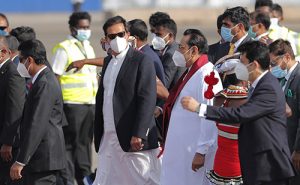 Pakistan is a Buddhist tourism and cultural hotspot, which unfortunately could not be fully explored due to the adverse security situation in our two countries in the past few decades. Now that both countries have finally overcome the internal unrest and all Buddhist tourist and culture sites are open and safe for foreign tourists, it is high time that the two countries encourage their tour operators to coordinate more trips between the two.
What were the key takeaways for Pakistan from Prime Minister Imran Khan's February 2021 visit to Sri Lanka?
It is evident that Prime Minister Imran Khan's trip to Sri Lanka was a resounding success. Its testament was the grand welcome he received from the Sri Lankan government on arrival and the engagements he had with the President, Prime Minister, Speaker, Leader of the Opposition, and other cabinet members. Five important MoUs (Memorandums of Understanding) were signed in the presence of the two Prime Ministers. Moreover, Pakistan offered a $50 million defence credit line, Rs. 52 million for sports development and 100 additional scholarships in the field of medicine. PM Khan also discussed the mandatory cremation issue with both the President and the PM, and the Sri Lankan leadership proved its friendship with Pakistan by allowing burials of Muslims [instead of cremation] the day after Prime Minister Khan left the island. Moreover, Pakistan supported Sri Lanka against the UNHRC (United Nations Human Rights Commission)'s war crimes resolution against the country. So it would not be wrong to say that the visit was a great success.
The trade and investment agenda remained in the forefront during Prime Minister Imran Khan's visit to Sri Lanka. For the first time, both the Prime Ministers of Pakistan and Sri Lanka attended the Pakistan-Sri Lanka Trade & Investment Conference 2021 jointly as chief guests, which reflected the leadership's deep commitment to further strengthen bilateral trade and investment. The Conference proved to be highly significant in providing a platform to link businesses, investment and commercial activities between the two nations.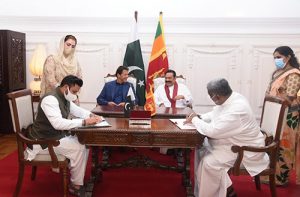 Prime Minister Khan also led a high level, 38-member business delegation representing the country's potential trade and investment sectors, including textiles, apparel, pharmaceuticals, agricultural commodities & food, construction materials, minerals, auto parts, footwear, Information & Communication Technology (ICT) and tourism. The business delegates from Pakistan held Business-to-Business (B2B) meetings following the conference, with around 180 Sri Lankan business counterparts.
The B2B Networking Session, which followed the conference, was very successful and highly appreciated by Pakistani and Sri Lankan business delegates. It gave an invaluable opportunity to hold over 200 B2B meetings between leading business representatives from both sides, which, in turn, has generated a significant interest in trade collaboration and joint ventures, especially in mutually beneficial areas of apparel manufacturing, pharmaceuticals, agricultural commodities power generation, oceanic farming and tourism development.
The visit helped boost the confidence of investors and form linkages between business communities in both countries. The Pakistan High Commission recognises the high potential areas for bilateral trade, investment and joint collaboration and is engaging with stakeholders on both sides to raise awareness regarding incentives and benefits of investing in these sectors in Sri Lanka. A follow-up has resulted in export orders for agricultural commodities and textiles from Pakistan.
How do you plan to implement the MoUs signed during the PM's visit?
We had a follow-up meeting with their Foreign Minister to discuss how to effectively implement the agreements we had signed during the PM's visit. He was very forthcoming in this regard and we are jointly working to develop a mechanism for the quickest implementation of the agreements.
Pakistan is one of the major trading partners of Sri Lanka in South Asia. But the two countries have yet to realise their potential. What are the impediments?
Sri Lanka enjoys the exceptional position of being the first country with which Pakistan entered into a Free Trade Agreement (FTA) and ever since it came into force in 2005, we have witnessed a remarkable increase in bilateral trade relations. Despite the balance of trade being in favour of Pakistan since the FTA with Sri Lanka, exports from Sri Lanka to Pakistan have also witnessed a surge from $46 million in 2005 to $105 million in 2018. However, the figure dropped to $81 million in 2019, which can be attributed to the local economic and security challenges faced by Sri Lanka last year.
The Pakistan-Sri Lanka bilateral trade has an estimated potential of between $1-2 billion. Tariff restrictions in the Sri Lankan market are few for Pakistani exports; however, non-tariff barriers, such as para tariffs, accumulation of nation-building tax (NBT), value-added tax (VAT), ports & airport development levy (PAL), special commodity levy (SCL), increase in CESS (domestic tax on imports), and compliance issues (health, sanitary and safety standards), add to the cost of the export items. Consequently, non-tariff barriers have overshadowed the impact of tariff rationalisation under the FTA and have, in turn, been major impediments to Pakistani's exports; they need to be reviewed in order to enhance the export figures as per potential.
In which areas can Pakistan boost its exports to Sri Lanka?
The export basket of Pakistani products to Sri Lanka traditionally includes Portland cement, woven fabric of cotton, dyed fabric of cotton, denim, bed linen of cotton, rice (semi-milled or wholly milled and broken rice), salt, onions, potatoes and pharmaceuticals. These are among the top 15 export commodities to Sri Lanka.
More importantly, imports from Pakistan fuel Sri Lanka's value-added apparel industry and earn valuable foreign exchange for the country through its exports to the European Union (EU) and the US. Furthermore, there is a potential for joint ventures in areas such as cement, food-processing, textiles, pharmaceuticals, information technology and tourism development, whereby both Pakistan and Sri Lanka can gain knowledge and expertise through mutual collaboration.
We had defence deals with Sri Lanka in the past. What is their status now?
Sri Lanka and Pakistan have had defence relations. On his recent trip to Sri Lanka, Prime Minister Imran Khan's announcement of a $50 million defence line of credit to Sri Lanka is a testimony to the ongoing defence cooperation between the two countries. Moreover, Pakistan is a major destination for the training of Sri Lankan Armed Forces officers and men. The current Sri Lankan Air Chief is commissioned from the PAF Academy Risalpur and the sitting Defence Secretary, Major (R) Kamal Gunaratne, happened to be my student at the Command and Staff College, Quetta.
What products can Sri Lanka export to Pakistan?
We are in close coordination with the relevant Sri Lankan authorities in order to enhance Sri Lanka's exports to Pakistan through a number of proposed measures such as encouraging Sri Lanka-specific trade exhibitions in Pakistan to raise business and consumer-level awareness regarding Sri Lankan products, organising buyer delegations from Pakistan for B2B engagements with their Sri Lankan counterparts, holding business forums to raise awareness regarding benefits under the FTA for Sri Lankan exporters, taking up matters regarding tariff and non-tariff barriers being faced by Sri Lankan businesses/exporters with Pakistani authorities.
Sri Lanka can focus on further promoting its tea, rubber products, fruits, coconut and copra-related products, spices, etc.
Is India, in any way, trying to influence Sri Lanka in conducting its relations with Pakistan?
India is Sri Lanka's big neighbour and both countries have historical and trade linkages, hence India wields great influence. It is in this light that we see the relationship between our two countries. We also believe that bilateral relations should be based on goodwill, respect for each other's integrity and sovereignty, as well as non-interference in each other's internal matters.
Pakistan boasts a rich historical and cultural heritage and archaeological sites. Can it attract Sri Lankan tourists because of its world-famous Buddhist historical sites?
From day one, I remained focused on diversifying our bilateral relations to other areas like trade, education and tourism. A focus of my public diplomacy has been to reach out to the most influential monks in Sri Lanka, to convince them to undertake a trip to Pakistan to see for themselves the way Pakistan is maintaining the remains of Gandhara's Buddhist civilisation. Following the recent visit of Pakistan's Prime Minister to Sri Lanka, a 14-member high-level Buddhist monks' delegation from Sri Lanka visited Pakistan in April 2021. The tour was arranged by the Pakistan High Commission in Colombo to promote religious tourism to Pakistan and to enhance people-to-people contact between Pakistan and Sri Lanka.
Pakistan is home to some of the most exotic Buddhist heritage sites. The delegation visited the heritage sites of the Gandhara civilisation in Taxila, Swat and Takht-i-Bahi in Mardan and also experienced various historical and archaeological marvels in Lahore and Islamabad. The delegation met with the President and Prime Minister of Pakistan.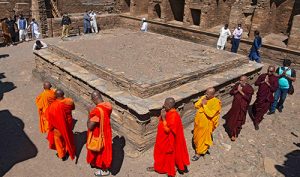 Moreover, a documentary team, comprising prominent Sri Lankan film producers, a writer, a director and a Buddhist monk, was sent to Pakistan to shoot a documentary on the glorious Gandhara civilisation of Pakistan. This documentary will not only promote religious tourism but also let people across the globe know that Pakistan is home to some of the most well-preserved Buddhist religious sites.
The high level delegation was able to experience, first-hand, the respect that Pakistani citizens have for other religions and the manner in which they have preserved Buddhist heritage in the country. As a result of the linkages built with various stakeholders during the visit, arrangements are in progress for a visit of local Sri Lankans, journalists and tour operators to Buddhist pilgrimage sites in Pakistan in the near future. This will further promote tourism.
Sri Lanka is your first diplomatic assignment. What targets have you set for yourself?
      My main target has been to diversify our relationship from being defence-centric to a broad-based one that fully exploits our mutual potential in areas like trade, sports, tourism, education and cultural linkages. Over the last one year, I have visited around a dozen schools and colleges and donated sports gear, computers and stationery to them. I have frequent interactions with business and trade bodies. We also held a Pakistan Country Exhibition in Colombo. We had a day-long seminar on the Security Environment of South Asia focusing on Kashmir. Despite the COVID-19 restrictions, the team of the Pakistan High Commission remained engaged with relevant people in the government for carrying forward our bilateral agenda. The visit of Sri Lanka's most venerable monks to Pakistan may prove to be the beginning of religious tourism to Pakistan. Additionally, we have extended scholarships to Sri Lankan students. Moreover, we have been able to establish and furnish the Jinnah Library at their newly established National Defence College. We are in talks with the Sri Lankan Government for getting them to name a main road in Colombo after our founding father, Muhammad Ali Jinnah. We are also in contact with them regarding the setting up of a chain of street libraries, beginning with Colombo and subsequently expanding to other cities. Our efforts continue.