What Pakistan has witnessed in the past 24 hours is nothing short of revolutionary.
People from every segment of the society have taken to the streets if not to support Pakistan Tehreek-e-Insaf, in opposition to the corrupt leaders.
But what has been heart-wrenching to see is the use of force against civilians. Scenes of people pushing through state machinery and fighting their way across the police have been overwhelming. Civilians faced hours of tear gas shelling and braved police firing despite the Supreme Court's orders to allow PTI to protest peacefully.
Despite chaotic scenes from across the country and creating hurdles stopping people from reaching Islamabad, by evening PML-N leaders including Interior Minister Rana Sanaullah, Information Minister Marriyum Aurangzeb and party vice-president Maryam Nawaz tried to snub the movement saying that only a few people had come out to support PTI.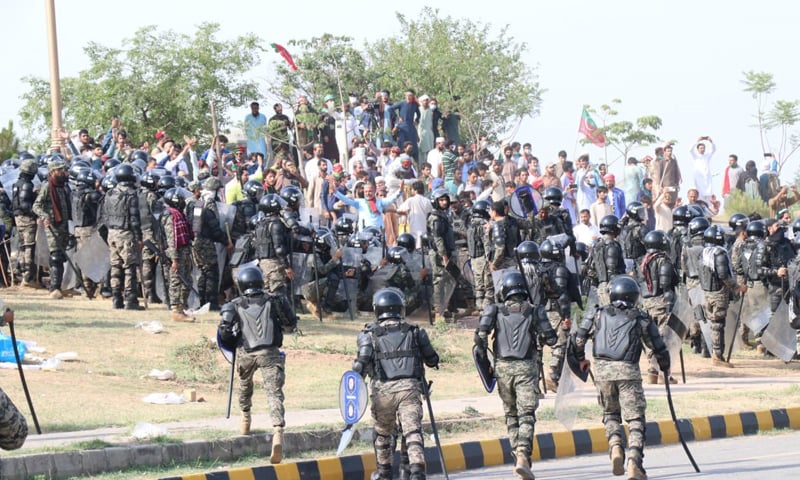 But what came next was enough to rebuff all criticism.
As soon as Imran Khan's rally entered Islamabad, hordes of people received him. Imran was given a hero's welcome. People continued to fight through tear gas and shelling to march with him towards D-Chowk where as per the initial plan they were to protest till the government announced to hold early elections and give a specific date.
The government then moved to call in the army under Article 245 of the Constitution to control the law and order situation in the country.
News of the army being called in did initially caused some concerns but supporters continued to make their way towards D-Chowk. Imran Khan's main convoy that was supposed to culminate at D-Chowk around midnight moved at a snails speed and only managed to reach near it by 7am in the morning.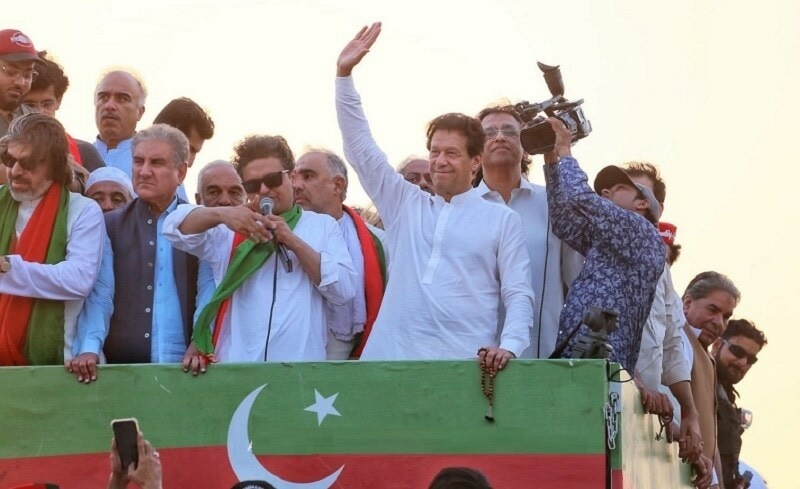 Imran Khan then went on to announce to not go ahead with the sit-in. Instead of choosing to sit there till the government announced a date for elections the PTI chief gave the PML-N a six-day deadline to announce elections in June.
Though, will this decision strengthen PML-N's narrative and vindicate Maryam Nawaz's claims that PTI has been looking for reasons to call off the protest will it work in Imran Khan's favour who will justify his stance by saying that he did what he did to save precious lives that the government was ready to sacrifice to stop the march? Only will time will tell.
But for now sanity has prevailed.
At a time when the economic situation of the country is at its worst and the government is banking on IMF, instability will only add fuel to the fire. As per details, IMF in its latest meeting with Finance Minister Miftah Ismail has asked the government to remove the subsidies on fuel and energy. This will mount pressure on the government to take tough decisions which will not be people-friendly and will only further damage the party's vote bank.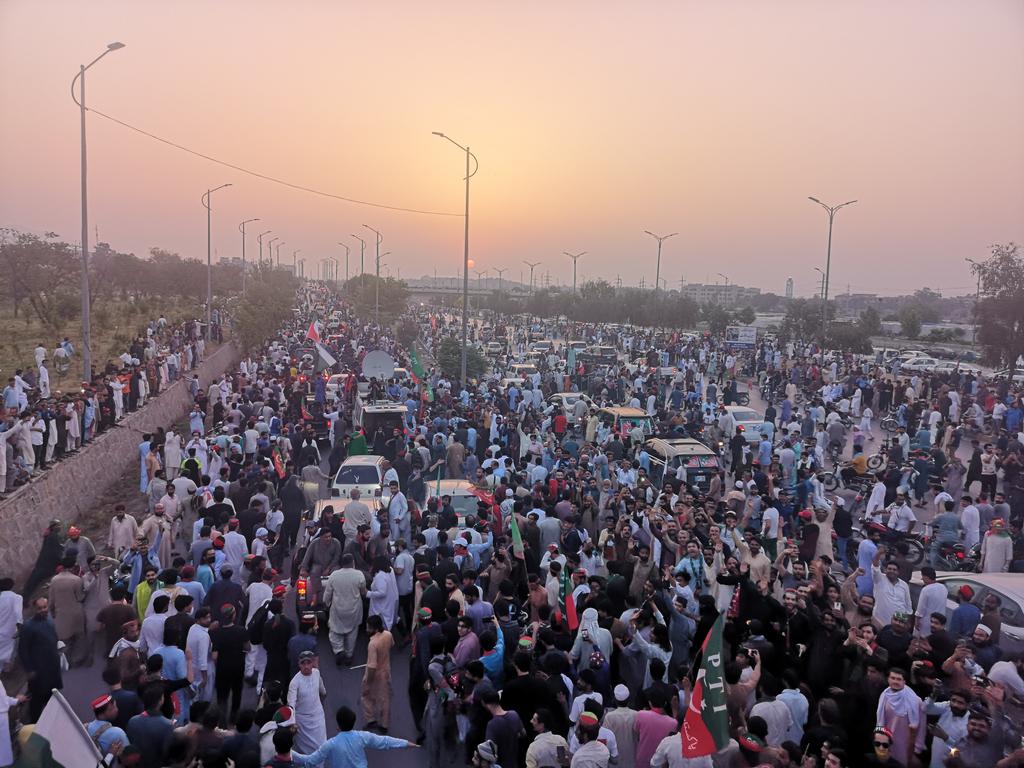 Meanwhile, Balochistan Awami Party is mulling withdrawing its support to the PML-N which initially helped the incumbent government to oust Imran Khan by voting against him in the vote of no-confidence. Taking to Twitter Jam Kamal announced that it was time PDM parties fulfill their commitment by supporting the party in the no-confidence vote in the Balochistan government. It may be recalled that BAP had four votes in the National Assembly which were key in ousting the former government.
In this whirlwind of events, the only party that seems to be distressed is the PML-N. Having been virtually left alone to deal with the debacle the party seems to be struggling. Not one of its coalition partners has stepped in to diffuse the situation. None of the senior leadership including that of Pakistan Peoples Party and Jamiat Ulema-e-Islam-Fazl have either tried to make any efforts to stop the long march from taking place or out rightly condemned Imran Khan.
The political rift not only comes from outside PML-N, but there are visible cracks within the party. While Maryam Nawaz openly speaks of Nawaz Sharif taking all the decisions for the government and calling the shots from London, Shehbaz Sharif's role is reduced to just following orders and has no true power in his hands.
So whether PTI's decision to step back and not stage a sit-in might be face-saving for them, it is definitely life-saving for the PML-N. The six-day ultimatum only proves PTI's point that if they can manage to pull the crowd once they will be able to do it again. The PML-N should take this time as reevaluate its strategy and weigh that if losing one tenure is worth losing a permanent vote bank.