Amidst growing condemnations and protests, the federal cabinet rightly scuttled the ill-thought out and self-damaging proposal of the Economic Coordination Committee (ECC) to allow the import of Indian sugar, cotton and yarn. A handful of hawks in the cabinet, including Sheikh Rasheed Ahmed, and Shireen Mazari, torpedoed the move.
However, the ECC, under the new Finance Minister Hammad Azhar, has already done the damage — by design or by default. The ECC's proposal of allowing Indian imports sent a negative and heart-breaking message to Kashmiris on both sides of the Line-of-Control (LoC): that there is an element in Pakistan eager to do business with the country's arch-enemy for procuring cheap goods. And that it is ready to ignore the long-term national interests and the blood and tears of Kashmiris. This negative message lingered on for nearly 24 hours, which was enough to create doubts in the minds of Kashmiris about Pakistan's commitment to their cause. Imagine the sentiments of those Kashmiri leaders and freedom fighters, who are languishing in Indian prisons facing extreme torture and abuses and those who have suffered Indian brutalities directly or lost their dear ones. Then there are those young men and women, who are in the forefront of a freedom struggle in which all the odds are stacked against them.
Hammad Azhar is not a new cabinet member and he should have known better. In this day and age of fifth-generation warfare, perceptions and messaging often play a deciding role in a conflict. And Pakistan is caught in the middle of one — whether we like it or not.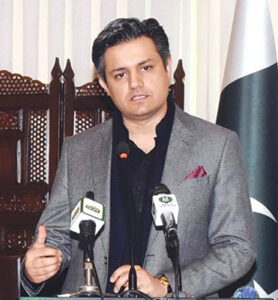 The ECC's proposal also encouraged a tiny section of those voices, which are amplified by the mainstream English-language media, to come out of the shadows and start harping on the theme of, why trade and the Kashmir dispute need to be de-linked. But they forget that even in 1965, there was a lot of trade between Pakistan and India, but that did not stop them from going to war because of the unresolved Kashmir dispute. The examples of China and India or China and the United States do not apply in the case of Pakistan and India.
The second and more worrisome aspect of the ECC's proposal was that it exposed the confusion and chaos prevailing in the Pakistan Tehreek-e-Insaaf (PTI) government's policy on Kashmir. If Prime Minister Imran Khan himself had given a nod to Hammad Azhar on allowing Indian imports, then this confusion is even more alarming.
But even prior to the controversial ECC proposal, the government's signalling on Kashmir has remained weak and often contradictory against the backdrop of a series of decisive actions taken by the Hindu-nationalist government of Narendra Modi, including its August 5, 2019 move of scrapping even the symbolic special status given to Occupied Kashmir and assimilating the region into Indian territory by using brute force and aggression. Moreover, the Modi government has also embarked upon bringing sweeping demographic changes in Occupied Jammu and Kashmir by giving permanent residential status to non-Kashmiris and allowing private investors and various state governments to purchase land in the disputed region.
While Modi unilaterally, in one fell swoop, revoked all bilateral agreements with Pakistan, threw aside the UN resolutions on Kashmir and promises made to the Kashmiris in pursuance of his policy of brinkmanship, Pakistan tried to match his unconventional and game-changing moves by conventional diplomacy. Unfortunately, Pakistan's policy has miserably failed to make an impact or build pressure on India. On top of this, when Pakistan appears desperate for talks and keeps sending conflicting signals, it further encourages Modi to stay the course.
In recent weeks, the resumption of ceasefire along the LoC and foreign media reports of Track-II diplomatic efforts, with the blessings of "friendly" countries, to break the impasse between the South Asian nuclear rivals, has compounded the confusion about Pakistan's position on Kashmir. There has been no explanation from Islamabad on this, so far.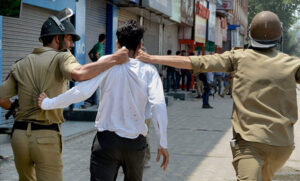 As India continues to play tough through its actions and words, the Pakistani side, instead of matching fire with fire, is issuing reconciliatory messages and insisting that the Kashmir dispute can only be resolved through talks. But the Indians know it, and Pakistanis must also be clear that this clichéd mantra of bilateral talks has failed to resolve the Kashmir dispute in the past, and will not do so in the future. There is no pressure on India even to sit on the table for talks for the sake of talks, let alone resolve the dispute in line with the aspirations of Kashmiris.
The Indians know that they are getting away with murder in Kashmir as Pakistanis just tweet, make passionate appeals to the world conscience, issue statements and hold insignificant protests.
Students of history have a fair idea that talks only work when one side dictates and shakes up the ground realities or prolongs the conflict until it exhausts the enemy. The most recent example is that of the Afghan Taliban, who fought the US-led world powers for almost two decades. Now the Americans are in a rush to walk out of Afghanistan, but the Afghan Taliban are not in a hurry to end the fighting.
When it comes to Kashmir, India is not the United States, located thousands of miles away. And certainly, Kashmiris and Pakistanis are better placed than the Afghan Taliban to take on India — if they had the resolve.
The Chief of Army Staff (COAS) General Qamar Javed Bajwa's March 18 address at the first-ever Islamabad Security Dialogue, too, had been unconventional in the sense that while referring to Pakistan's relations with India, he said that "we feel that it is time to bury the past and move forward. But for resumption of the peace process or meaningful dialogue, our neighbour will have to create a conducive environment, particularly in Indian Occupied Kashmir."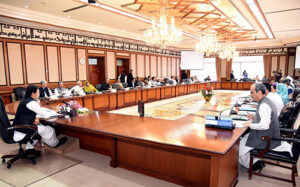 General Bajwa's statement may have come from the core of his heart, as it reiterates Pakistan's desire for peace in the region. But Pakistan's civil and military leadership seems unable to grasp the fact that there are no takers of peace offers and messages of goodwill in India, where hardline Hindu nationalists think that it is time for them to assert themselves not just in their own country but also in the region, given their vast billion plus population and growing economic clout. Modi's policies in Kashmir are a testimony to that. That is the reason why burying the past would, at best, remain only a pipedream.
Indians also feel encouraged to go for hardline tactics as in recent years Pakistan has remained on the backfoot, mainly because of western pressure. However, a policy of appeasement and one-sided concessions, when dealing with a hawkish enemy, does not work in statecraft and diplomacy.
Pakistan's civil and military leadership must realise that this is not the time to show flexibility and talk peace when the other side is pushing for brinkmanship. East and West Asia connectivity, unlocking the trade potential of the region and sub-continental rapprochement — all such concepts may look good on paper, but in the current context they are delusional and impractical, and will remain so until the Kashmiris win their freedom.
For now, Pakistan must reconcile to the idea of making economic progress minus East-West border connectivity or an economically integrated South Asia. The only course of action before them is, to stand up to the enemy, support and fight the case of Kashmir's freedom with full conviction and send a strong, clear and united message to the world that when it comes to Kashmir, Pakistan will not yield, not waiver, and not compromise, come what may.
     And this message should come forcefully and unambiguously not just from the civilian leadership, but also from Pakistan's centre of gravity — the armed forces. General Bajwa has to bear this cross as his desire for peace could be construed as a sign of weakness by the enemy and end up demoralising the people living on both sides of the LoC.