Plight of Non-Resident Pakistanis
After exhausting all avenues, I am left with no choice but to make my plight and of many others like me public, so that relevant quarters can take some action.
I am what you can call a successful, self-made non-resident Pakistani. I belong to the group of Pakistanis that the Prime Minister (PM) regards as the backbone of our developing economy –Pakistanis who toil abroad, away from their families, and send remittances back home. I keep on hearing how the central government is initiating a lot of new projects to support the Non-Resident Pakistanis. However, other than claims, I see very little change.
I travelled from Dubai to Karachi for Eid-ul Fitr in the first week of May 2021 after getting my first dose of Pfizer vaccine. I was due to return to Dubai around 22nd of May and then get my second dose of the vaccine on the 24th. As luck would have it, as soon as I landed in Karachi, a flight ban restricting travel back to Dubai was imposed, due to the massive spread of Delta variant in India. I do not understand why the Pakistani government failed to negotiate the terms of restrictions being applied on Pakistani expats working in Dubai post-Eid. That said, the flight ban kept on getting extended, which meant that I missed my second vaccine dose appointment.
In June after waiting for almost a month, like many other desperate expats, who wanted to return to their countries of residence and resume work, I started looking for alternate destinations, where I could quarantine for 14 days and then return to Dubai. Sadly enough, most of these alternates are now also not available as Pakistan makes its way to almost the top of the red list countries.
Where alternates are available, a full-Covid vaccination is a pre-requisite, which puts me between a rock and a hard place, as I cannot seem to find a shot of Pfizer anywhere in Karachi. I went to Dow Ohja, SIUT etc. all of whom have turned me away without any explanation or assistance as to what I should do next.
I cannot get another vaccine, given that the first dose of one very strong vaccine has already been administered. Even if I do take a risk with another vaccine, the approved vaccines for travelling purposes include Sinopharm – which is no longer available in Karachi; Moderna and Astra Zenica which are also in short supply. I am at this point out of options and desperate.
Apparently, a few weeks back some limited quantity of Pfizer was available in Dow Ohja, but the word travels fast and by the time I got there, all I could find were hordes of desperate, furious and confused NRPs and no medical staff. The guards tried their best to control the situation by telling the desperate Pakistanis that the vaccine had run out. SIUT staff clearly told me that Pfizer vaccine was only available for patients and medical staff. I tried reasoning with them but in vain.
Now I am stuck in Karachi, with my employers inquiring as to when I will return, as it's been almost three months. With other countries increasing restrictions on travellers from Pakistan every day, including a requirement to be fully vaccinated, I ask the authorities as to what should I do? Where do I go and who should I beg within the government so that I can get a second dose of a vaccine that is readily available elsewhere in the world but somehow only reserved for the elites and military personnel in Pakistan?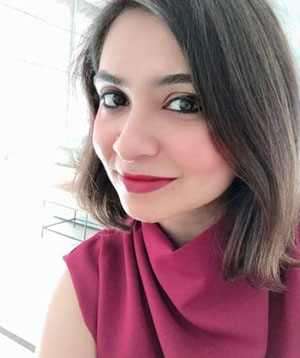 ---
The Economic Turnaround
Dr. Abid Qaiyum Suleri is one of Pakistan's star economists, who unlike most others, comes up with balanced and moderate views both in his writings and television appearances.
His article "Has the Economy turned around," was one such piece that explained how the PTI government achieved the miracle of 3.94 per cent economic growth. While explaining the reasons for the economic turnaround, Dr. Suleri also explains the challenges very well.
The government should follow his advice and give attention to maintaining economic growth, reducing inequalities, containing inflation and improving governance.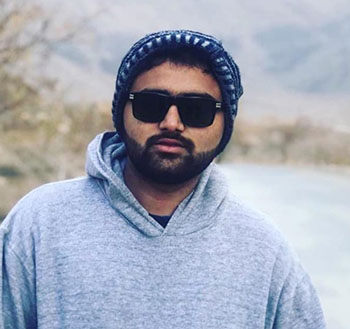 ---
Only a Strong Pakistan
Lt. Gen (R) Ghulam Mustafa in his article, 'Road to Nowhere,' has rightly highlighted the most important point that Pakistan need to fix its internal problems first if wants that its voice be heard at the global level. How can a weak Pakistan even hope to protect Kashmiris and stand by their freedom struggle? The incisive article correctly pointed out that our governance system is in decline and our economy remains in shambles. Kashmir was unfairly handed over to India by the British, so it's a given that we would fight for what is just, but given our economic woes and chaotic politics, we are unable to take a stand. Therefore, being strong internally should be our first target, if we really want to help free occupied Kashmir from the clutches of India.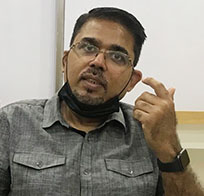 ---
Explaining the Kashmir Issue
I must commend Azad Jammu & Kashmir President Sardar Masood Khan for his insightful article "The Quest for Peace" in your esteemed publication in the June 2021 issue. This article, while giving readers an overview of the Kashmir dispute, explains its historical context. It also exposes the ugly and hypocritical face of Nehruvian politics as well as Modi's extremist Hindutva politics. For students of history, researchers and scholars alike, it is must-read article and will serve as a reference. It is good to see that at least one English-language publication is focusing and highlighting the Kashmir issue in every issue. I will urge that more such in-depth articles should be carried every month. There should be more focus on the plight of Kashmiri Muslims, who are suffering at the hands of the Indian occupation forces and are being made a minority in their own land.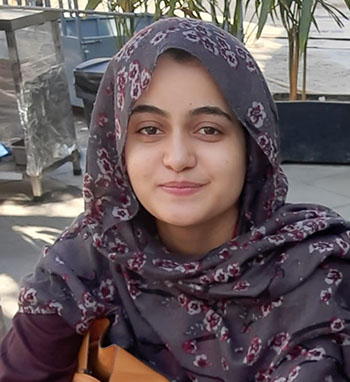 ---
Neglecting Higher Education
In his article, Dr. Mehtab S. Karim mentions that Pakistan's reputation in higher education is one of the worst among Asian countries. This shows that education in Pakistan is not valued or respected and not among the priorities of the country's ruling elite.
In the 1990s, a sudden growth of private universities began, most of which paid scant attention to faculty requirements and educational standards. The author says that in the 1970s many Pakistani students got opportunities to study abroad for their Masters and PhD. The numbers have declined since then.
The HEC works out higher education policy and quality assurance to satisfy international standards, as well as to provide accredited academic degrees, develop new institutions, and uplift existing ones. Inconsistency in chairmanship over the decades has affected the credibility of this institution. Speaking on behalf of my generation, what scope can we foresee for ourselves, considering the current status and ranking of HEC around the globe. I am curious what steps HEC will take for us and for future generations, so that higher educational qualifications get recognition all around the world. Internal politics should be separated from the future of Pakistan's youth and their right to quality education.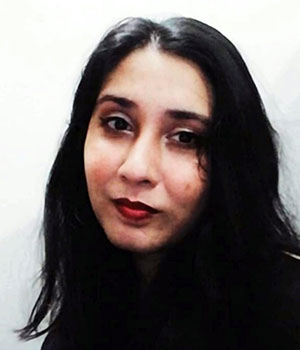 ---
Countering the Pandemic
Recently, I read Dr. Shams Hamid's article "Innovation in Education," in your esteemed magazine. I found it highly enlightening and informative. Narratives is one of the few publications that focuses on educational issues on a regular basis.
Dr. Hamid's article introduces readers to Iqra University's Vice Chancellor, Dr Wasim Qazi, and talks about how he and his team managed the COVID-19 challenge and ensured that the education process continued unhindered.
However, the title "Innovation in Education" doesn't quite match the content of the article. As a reader, I was interested in the specific steps that Dr. Qazi took to ensure that the teaching and learning process at Iqra University didn't suffer. But the writer talks about this in vague terms rather than being specific. Many questions are left unanswered because the writer focuses solely on Dr. Qazi, his professional journey and achievements, instead of explaining the innovative techniques or practices he implemented to counter the pandemic challenge.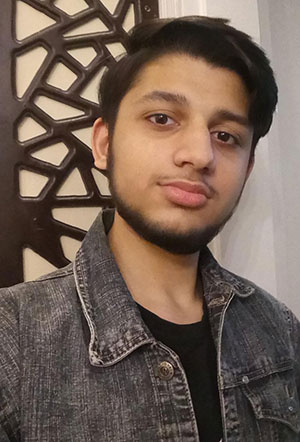 ---
The Other Side
Most media only paint a negative picture of Pakistan and its economy. It was a pleasant surprise to read Amir Zia's article, "Business Bonanza," in which he reveals a different side of the picture; that is businessmen, investors and industrialists making money and the surge in economic activity creating jobs. I would request that along with giving the negative side of the story, there should also be focus on the good and positive things happening in Pakistan. Not every news item should be bad news. We need to see the other side of the picture.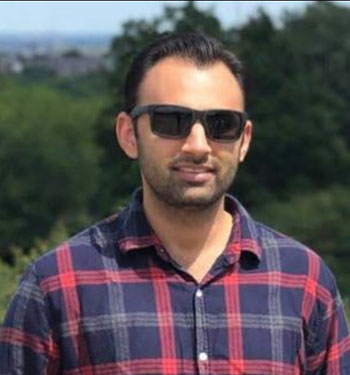 ---
Letters should carry the writer's name, picture, address and phone numbers.
Letters may be edited for purposes of clarity and space.
Email address: letters@narratives.com.pk