Pakistan is a country that holds critical geopolitical significance in the region, a double-edged sword to be exact. Moreover, the situation is further exacerbated as Pakistan faces multiple overt and covert adversaries and a continuously evolving threat both directly and indirectly. However, recently the term '5th generation warfare' has been extensively accentuated by the country's civilian and military leadership, most notably from the Inter-Services Public Relations (ISPR), which compels one to explore this phenomenon and the significance it holds for Pakistan.
Before discussing 5th generation warfare, it is imperative to know that 'warfare' has been categorized and divided into four prior generations: First — ancient war with phalanxes and other formational techniques. Second — the emergence of the rifle, breech-loading weapons, early machine guns. Third — the rise in World War I of nonlinear battlefield tactics with typical manoeuvres. And, fourth — when countries took on non-state actors (terrorists, insurgents) and the development of 'asymmetric/guerrilla warfare' with extensive exploitation of socio-economic power/circumstances, politics, and media.
5th generation warfare has emerged as the latest and probably the most potent type of war in recent years due to its subtlety, extensive influence, and infiltrative nature.
Understanding 5th Generation Warfare (5GW)
The term 5th generation warfare has emerged in the last decade as an evolution of fourth-generation warfare. It refers to the coercive and directional use and exploitation of mass media platforms (electronic, social media) to propagate a specific narrative in pursuance of desired goals and objectives. It incorporates propaganda, disinformation, cyber-warfare, cultural-invasion, hacking, the dark web, and fake news.
Colonel Liang and Xiangsui of China's People's Liberation Army (PLA), in their book 'Unrestricted Warfare' define 5th generation warfare as: "Warfare that uses all means whatsoever — means that involve force or arms and means that do not … to force an enemy to serve one's interests," 5th generation warfare is essentially the battle for hearts and minds,' i.e., propagating one's narrative and countering that of the adversary to win the perception warfare.
Expressing his views on 5th generation warfare, Dr. Steven Bucci — a US Army veteran and a former senior Pentagon official, argues that; "We now require an integrated simultaneous approach that has soldiers who can do development and intelligence gathering, who know the psycho-social dynamics of the people among whom they live and move. It requires information operations that range from paper leaflets to the most sophisticated cyber campaigns, and it must be completely immersed in the overall policy thrusts of the nation's leaders."
5th generation warfare is a combination of various elements/aspects, namely, new domains of conflicts, changing nature of adversaries, and evolving nature of objectives.
This new generation of warfare incorporates rapidly changing and evolving domains of conflicts with continuous strategic shifts to keep up with the adversary. These 'conflict domains' are further divided into physical, information, cognitive and social domains — all of which need to be synergised to gain the upper hand in 5GW. Furthermore, another critical prospect of 5GW is the continuously changing nature of adversaries followed by evolving objectives to tackle them effectively and conclusively. The changing nature of goals is further accompanied by respective alterations and adaptations in the use of force, tactics, and strategies to achieve desired results.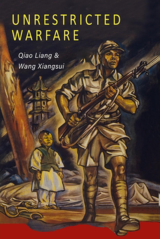 In 5GW, intelligence agencies cooperate with terrorist groups to coordinate and disseminate terror. The terrorist groups bomb a building or kill a civilian, and then the intelligence agency broadcasts photos, videos, and information about the number of martyrs.
The Element Of 'Fake News'
5GW primary revolves around utilising and exploiting propaganda tools to strengthen one's narrative and negate that of the adversary. 'Fake News' — a relatively modern term, has emerged as one of the most potent tools/aspects of 5GW. Nations have resorted to employing comprehensive propaganda campaigns to disseminate a particular narrative and tackle that being circulated by the adversary. The role of media and information is an essential tool for gripping power and implementing policies in today's world. Everything depends on how people perceive things. Negative and positive perception can be moulded by cultivating information as shear propaganda or white propaganda, thereby achieving changes in desired targets' behaviour.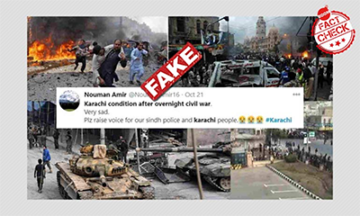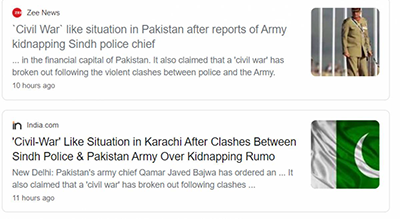 Fake news and far-right conservative media platforms played a decisive role in the 2016 US Presidential elections via the deliberate circulation of false and misleading information regarding the Democratic Party and its candidate Hilary Clinton, which eventually resulted in Donald Trump being elected as US President. BREXIT (Britain's exit from the European Union) is another notable example of how an organized media campaign with effective utilization of propaganda tools can 'instil' a specific narrative into people's minds when then shapes domestic socio-economic and political dynamics.
Threats To Pakistan
Pakistan has been subjected to an extensive 5th generation war waged by multiple adversaries, both overt and covert, via linear and nonlinear means. Non-state actors, terrorist organisations, and separatist insurgents collaborate with foreign agencies to undermine Pakistan's peace and stability. Banned outfits such as Tehreek-e-Taliban Pakistan (TTP), Baloch Liberation Army (BLA) have close links with the Indian intelligence agency Research and Analysis Wing (RAW). They have been waging a coordinated 5GW against Pakistan.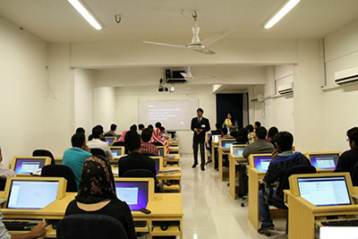 Furthermore, Indian-sponsored anti-CPEC propaganda is also a key example of 5GW threats faced by Pakistan. The attack on the Chinese Consulate in Karachi to the nefarious false propaganda campaign launched by insurgents under the umbrella of Indian patronage threaten Pakistan's socio-economic and political stability and future. Organizations such as the Pashtun Tahafuz Movement (PTM) are, in fact, frontline tools of the 5GW threat faced by the country as they not only challenge the state's narrative and supremacy but also intend to negate its ideological foundations. PTM and like-minded organizations have spewed anti-army and anti-Pakistan propaganda as part of their 'political subversion' to challenge the state's writ and narrative.
The apprehension of Indian spy Kulbhushan Jadhav is also a critical case study to assess the threat posed by 5GW to Pakistan. Mr. Jadhav alias Hussain Mubarak Patel was apprehended by Pakistan's security forces in Balochistan's counter-intelligence operation in 2016. Investigation revealed that Mr. Jadhav was a serving officer of the Indian Navy and worked for India's RAW to stir unrest in Balochistan via espionage and support to banned terrorist and separatist organisations, a particular focus on targeting CPEC related activities, personnel, and projects.
Indian 5GW Against Pakistan
Collaboration with banned outfits to wage 5GW against Pakistan is only one aspect of India's offensive, as our eastern neighbour has been waging a direct and more threatening 5GW against us. Indian media, with the blessing of Indian state institutions, has continuously churned out false and baseless propaganda regarding Pakistan's domestic issues in its bid to stir unrest in the country. For instance, mainstream Indian media outlets claimed a 'civil war' was being fought between Pakistan Army troops and civilian law enforcement agencies (LEAs) in Sindh in October 2020 last year. Indian media claimed a specific death toll and injuries due to the 'civil war' situation in its largest city. Meanwhile, a gas explosion in Karachi's residential complex was also portrayed as a result of the 'fictitious' civil war in Pakistan.
The fake news campaign that was widely circulated on electronic and social media in India was an elaborate scheme to present and propagate an 'alternate narrative' with a one-point agenda of discrediting Pakistan's armed forces and Pakistan's success against terrorism.
Most notably, the recent EU Disinformation Lab report unearthed the comprehensive network of the Indian 5GW campaign against Pakistan. The report revealed that many fake NGOs and media organizations were carrying out a targeted fake propaganda campaign against Pakistan under Indian patronage. It was revealed that 750 Indian-sponsored websites covering 119 countries were a part of the orchestrated propaganda war against Pakistan that started 15 years ago in 2005.
Moreover, these fake websites and media outlets were sponsored by India's Srivastava Group. These fake news and propaganda pieces were further 'boosted' by India's Asian News Agency (ANI); 10 of these fake NGOs were directly linked to the Srivastava family.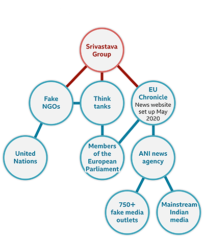 Way Forward For Pakistan
Pakistan needs to formulate and adopt a comprehensive counter-strategy to address the evolving threats posed by 5GW. Substantial policy changes need to be made regarding content that is circulated on both electronic and social media platforms to effectively identify and counter the anti-state narrative being propagated by the country's adversaries. Additionally, comprehensive regulatory laws need to be implemented via a joint effort between state institutions and social media platforms.
Furthermore, the country's cyber-security must be drastically enhanced to address the rapidly evolving threats posed by cyber-warfare.
Here are a few essential prerequisites to successfully address Pakistan's emerging threats in the wake of 5GW.
At the state level, we must first realize the threats posed by 5GW in various forms and domains at the state level.
Establish specialized government bodies/departments/institutions specifically equipped to tackle and counter adversaries' 5GW tactics.
Identification, comprehensive analysis, and categorisation of various forms of 5GW being waged against the country.
Provision of synergised efforts at every level to strengthen the country's 5GW capabilities.We should also formulate and implement laws provisioning preservation of state narrative and national interests.
The state narrative should be inculcated into the academic curriculum to prevent the country's youth from falling prey to adversaries' propaganda.
To duly counter the threat of 5GW, Pakistan's civilian and military leadership must join hands with the country's social, religious, and academic elite for their input is an essential prerequisite for providing a sound national policy tackling adversaries 5GW and waging one's own.