2022 will be an exciting year for educational institutions in Pakistan.
We have lived through extraordinary times over the last two years, maybe the most trying in our generation. The pandemic-related catastrophe has put our resilience, leadership, and ability to manage organisations through radical, ever-changing uncertainty to the test.
In Pakistan, private and public universities can play a critical role in our country's development in the post-pandemic era. Our mission as educators of tomorrow's leaders must be linked to several objectives: Rebuilding a global governance system capable of effective integration and swift response to threats such as pandemics, trade wars, and populism; Adopting norms and practices that promote sustainable economic activity; Achieving freedom, equality, and standards of justice; And enabling environmentally sustainable development on all continents.
The education business has seen dramatic changes over the last few decades due to irreversible globalisation, the impact of technology, and social developments. These shifts have been more pronounced during the current crisis since lockdowns have increased virtual connection and online instruction. Indeed, the epidemic has accelerated the adoption of numerous educational reforms that would have occurred considerably more slowly if they had occurred naturally.
Permit me to share with you some of the areas in which I feel the positive change will occur in higher education:
The future of education is liquid learning. Education, like labour, will increasingly be hybridised, blended. Face-to-face classroom instruction will be supplemented with various synchronous and asynchronous educational materials to allow for better adaptability and customisation to the learner's personality and circumstances. Education will significantly impact developing global citizens and boost employability in this changing educational environment.
Another important lesson to be drawn from the pandemic is this: Contrary to expectations that robots would eventually take over humanity, lockdowns worldwide have emphasised the importance of technology in bringing us closer together by creating robust platforms for collaborative work, virtual meetings, and successful education initiatives.
Indeed, the post-pandemic world fosters adaptive and transformative capacity. Professionals will have hybrid lifestyles, and the workplace will become increasingly fluid and hybrid. Professionals will collaborate face-to-face and via social platforms, from their homes or corporate offices, in a continuum that blurs space and time and boosts productivity. They will increasingly interact online with co-workers from various hemispheres and time zones, forming friendships with people from diverse cultures and worldviews.
Although students have expressed a preference for on-campus classes, hybrid formats and diverse online modes of delivery are here to stay. Not only because social distancing and cross-border mobility may still pose barriers to regular attendance at face-to-face classes, but also because they produce greater results than traditional presential learning alone. This adaptability will also be reflected in creating and disseminating knowledge, instructional methods, and other university activities, including extracurricular experiences that may become partially virtual.
Naturally, the primary force behind the change to a more adaptable and flexible learning environment must be the teachers and staff at business schools and executive education centres. The key to educational achievement in any format is neither technology nor content. While these are critical components of online education, they quickly become commodities. What makes the difference is the experience choreographed by faculty, instructors, and coaches, whether in-person or remotely.
Achieving a balance of diversity, inclusivity, and intellectual freedom is another prerequisite for new-age education.
Within the educational community, we are witnessing the emergence of a new relationship contract founded on a growing awareness of diversity. Though significant progress has been made in recent decades toward promoting and embracing diversity, there is still plenty of growth potential.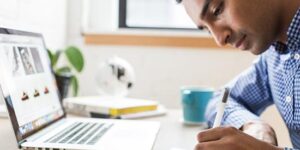 Embracing diversity entails more than achieving a more equitable composition of various stakeholder groups, from the student body to the faculty and administration. It also entails demonstrating mutual concern and respect for others, particularly with gender, sexual orientation, ethnic origin, culture, religion, nationality, and, more broadly, worldviews on what constitutes the good life.
We should remember that the term university derives from the word 'universal,' which refers to a location that all may enjoy. This perspective adds depth to research, teaching, and the overall learning experience.
I am optimistic that the progress made in accepting diversity as a value is irreversible in our global society, despite efforts by some to restrict access to higher education and immigration restrictions, and other forms of discrimination, which I am sure will be temporary.
Integrating the humanities, science, technology, and mathematics, as well as data sciences will also be core to the direction education will take in the coming years.
Higher education should strive to educate the next generation of global citizens holistically. This involves studying the humanities, which connect disparate areas of knowledge, develop depth and critical thinking abilities, and connect us to people of various ages and cultures.
Simultaneously, recruiters and would-be entrepreneurs alike require a strong foundation in digital skills, data sciences, and technology.
Any illusions regarding a perceived contradiction between the humanities and STEM should have been eliminated by now, both via academic study and the simple fact that a large number of successful entrepreneurs and CEOs hold humanities degrees.
There is also the need for a stronger emphasis on applied learning.
Students increasingly desire hands-on work experience as part of their studies, allowing them to begin working the day following graduation. By including work assignments, consulting projects, internships, and other efforts that are connected to real-world difficulties, we can help students acquire critical practical skills.
There is no alternative text for this new envisaged educational order.
In an ideal world, practical learning projects would take place in various nations, fostering cross-cultural adaptation and a greater appreciation for diversity. Additionally, students' involvement in socially responsible projects develops their sense of identity and commitment as global citizens.
And finally education must be a process of life-long learning
Given that most of us will work longer than past generations, this is a large area of promise for higher education. Still, I'm not sure if Pakistani universities are taking it seriously. For non-traditional learners, additional innovation is needed in formats, teaching styles, coaching, and integrating learning with health and personal care.
Without question, education, if chosen as a career, will continue to be one of the most exciting and challenging. Perhaps a more pressing concern is whether our universities can adapt to address stakeholders' fast-changing needs and whether regulators will allow our universities the flexibility and autonomy necessary to fulfil their mission.