A few days ago, one of the most talked-about weddings of recent times was solemnized when the daughter of one of the most famous political families of Pakistan, Bakhtawar Bhutto-Zardari, tied knots with Mahmood Chaudhry, a US-based entrepreneur.
Being part of the Bhutto family brings not merely a star value but some sense of responsibility too. Bakhtawar, as Benazir Bhutto's eldest daughter and Bilawal Bhutto-Zardari's sister, inherited a social presence that is not easy to match. When Bakhtawar's engagement was announced last year, there was a lot of speculation as to the antecedents of her fiancé. And when would the big day be observed? Who would be the best-expected guests? .… and so on.
But the mega gossip kicked off when Bakhtawar came out decked in a golden dress on the biggest day of her life — her wedding day. Bakhtawar looked radiantly happy and, may I say, a gorgeous bride! As a matter of fact, who would not like to see her and the Bhutto family happy and full of elan when they have only seen family tragedies in their struggle to empower democracy.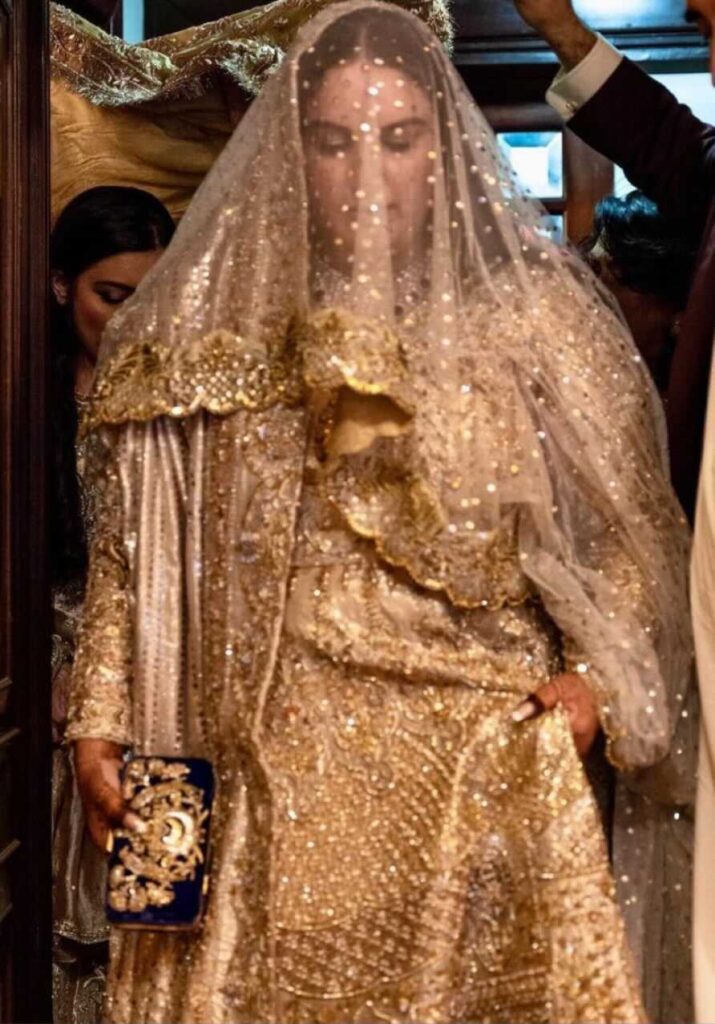 Unfortunately, while the Bhutto family was grinning from ear to ear, an unseemly controversy on the cost of Bakhtawar's extravagant dress started, with prices ranging from USD 1.3 million to USD 6.1 million.
While one wants to wish the happy couple a prosperous and blissful life, there remains a question mark on the flagrant display of opulence from the political family of the Bhuttos, whose name to the poor and downtrodden is synonymous with the famous slogan of Roti, Kapra and Makaan. As we know, Islamic Socialism is Bhuttos' polity, plus the enormous personal sacrifices rendered by the founder of the dynasty, Zulfikar Ali Bhutto, who proudly went to the gallows, the egalitarian struggle waged by his son, Murtaza, the murder of his second son, Shahnawaz, and what to say of the heroic struggle and martyrdom of Benazir — all were in pursuit of PPP's politics for the poor.
Consequently, the mind goes back to Benazir's wedding, celebrated amongst the jiyalas in Kakri Ground in Lyari. Benazir looked gorgeous in her stylish but less extravagant and flamboyant wedding dress. But then, those were the days of style and substance and not where displays of material grandeur existed (measuring how much was spent).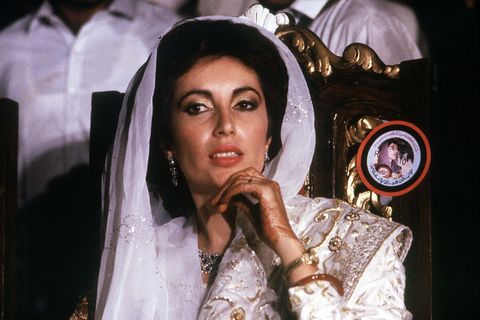 For a poor Thari in the barren desert of Sindh, who might have witnessed or heard about both the weddings, he or she keeps on chanting the same old political slogans, without any change for the better in the lives of the poor and dispossessed.
However, Bakhtawar and her husband have started a new journey. Hopefully, the oppressed of this so-called land of the pure may also see an era of prosperity ushered in soon!
---