Pakistan may be a struggling, debt-ridden country, but rich Pakistanis are among the top three investors in Dubai's property market, which remains a favourite destination of foreign investors to park their wealth because of the lax investment policies.
A total of 19,662 Pakistanis own 38,907 properties across the United Arab Emirates worth a staggering $10,632 million, according to a report released by the Center for Advanced Defense Studies, a US non-profit organisation.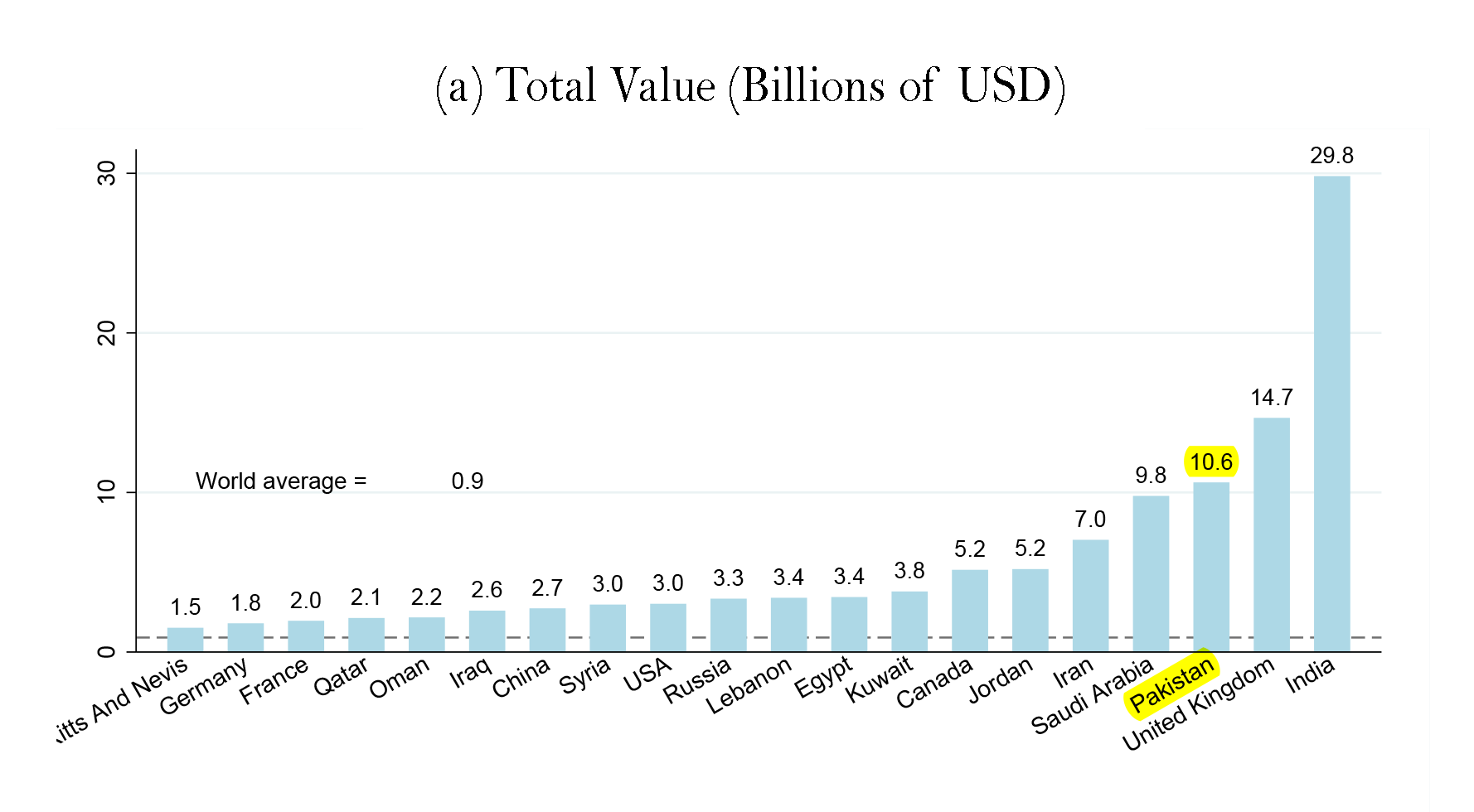 The Center — dedicated to analysis and reporting on conflict and security issues worldwide – in its latest research has attempted to analyze the property ownership in one of the world's largest offshore financial centers and discussed the ownership of about 800,000 properties in this territory.
The report presented a global map of real estate wealth held in Dubai by the foreign nationals scaled by the investing country's GDP.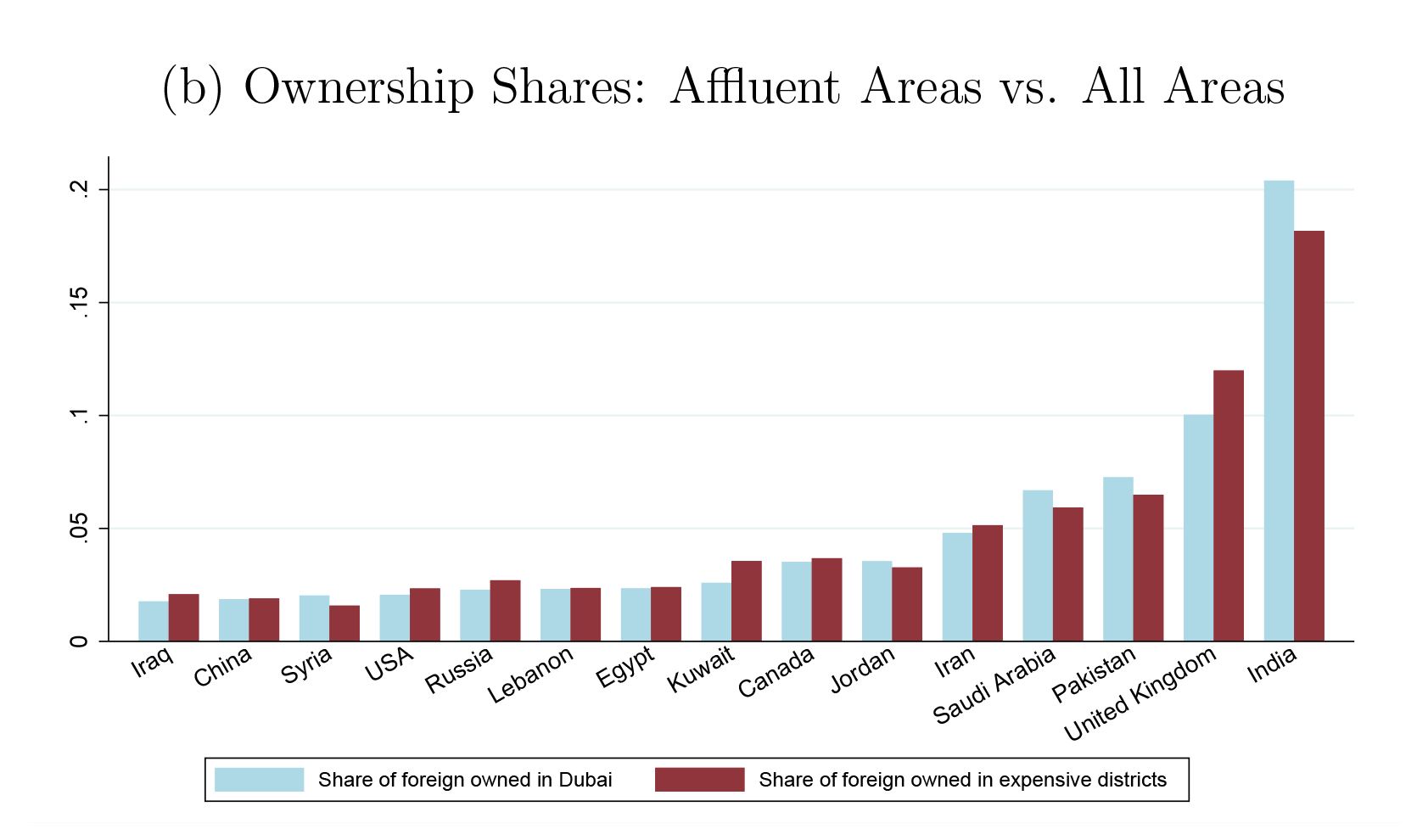 According to the report, investors from India and the United Kingdom own about 20 and 10 per cent of offshore properties in Dubai respectively, closely followed by Pakistan, the Gulf countries, Iran, Canada, Russia, and the United States.
The UAE ranked 1st in the West Asia region in terms of Foreign Direct Investment (FDI). It accounts for 54.4 percent of the total FDI inflow to the region, which amounts to $36.547 billion. Apart from owning businesses, offshore real estate in Dubai is large, estimating to around $146 billion worth of foreign wealth invested in its property market.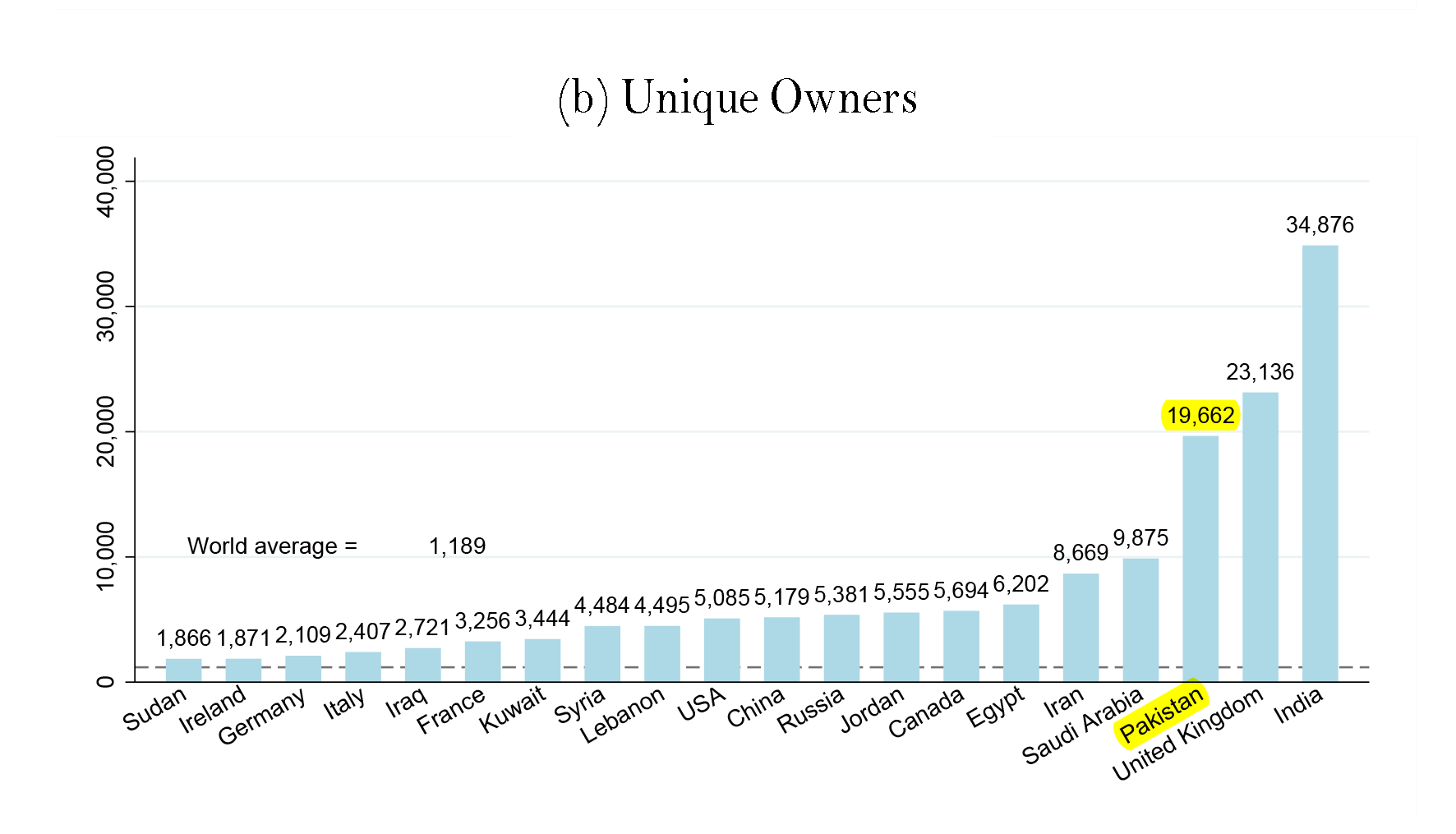 Foreign-owned real estate in Dubai appears to be about twice as large as in London, despite the fact that Dubai — with a population of 3.5 million — is only a third the size of London, which has an estimated population of around 9.0 million.
According to the report, the main owners of Dubai real estate in absolute terms are large neighboring countries including India, Pakistan, Saudi Arabia, Iran, Russia and a number of large, often English-speaking economies – the United Kingdom, the United States, Canada; and to a lesser extent China, Germany, France.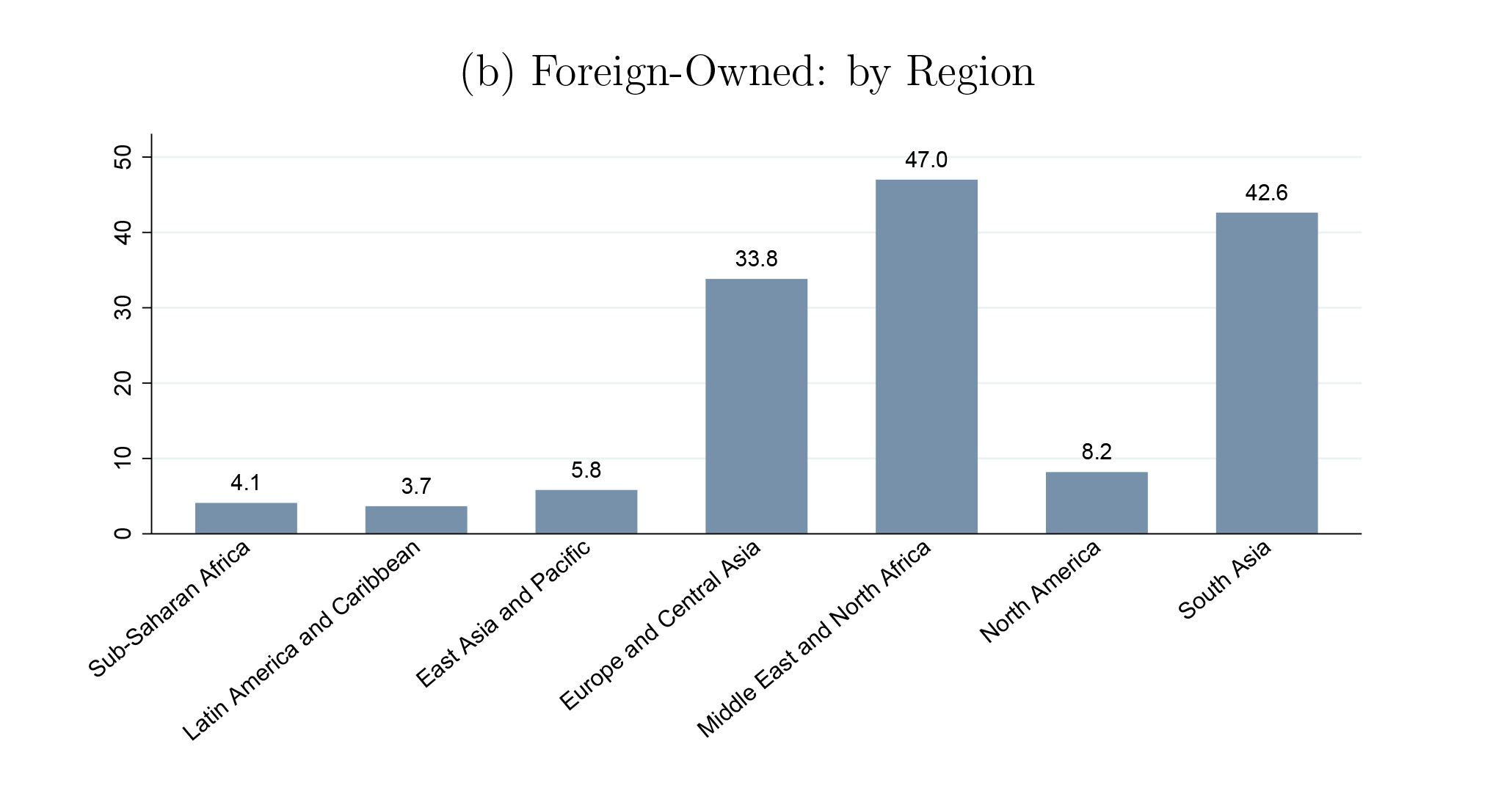 India is the country with the largest ownership both by value and number of owners. Nearly 35,000 Indians own real estate in Dubai, worth almost $30 billion (20% of total Dubai off shore real estate). The second largest investor is the United Kingdom with more than 23,000 different UK owners and $15 billion in assets (10% of the total).
Pakistani investors, many of whom remain nominal to non-taxpayers in Pakistan, are among the top three foreign nationals to own most real estate properties in Dubai. A total of 19,662 Pakistanis own 38,907 properties across UAE the total net worth of which is estimated to be around $10,632 million.
While neighboring countries still appear at the top of the ranking, US, China, and European Union countries — which had sizable holdings in absolute terms — have small holdings relative to the size of their economy, equivalent to less than 0.05% of their GDP.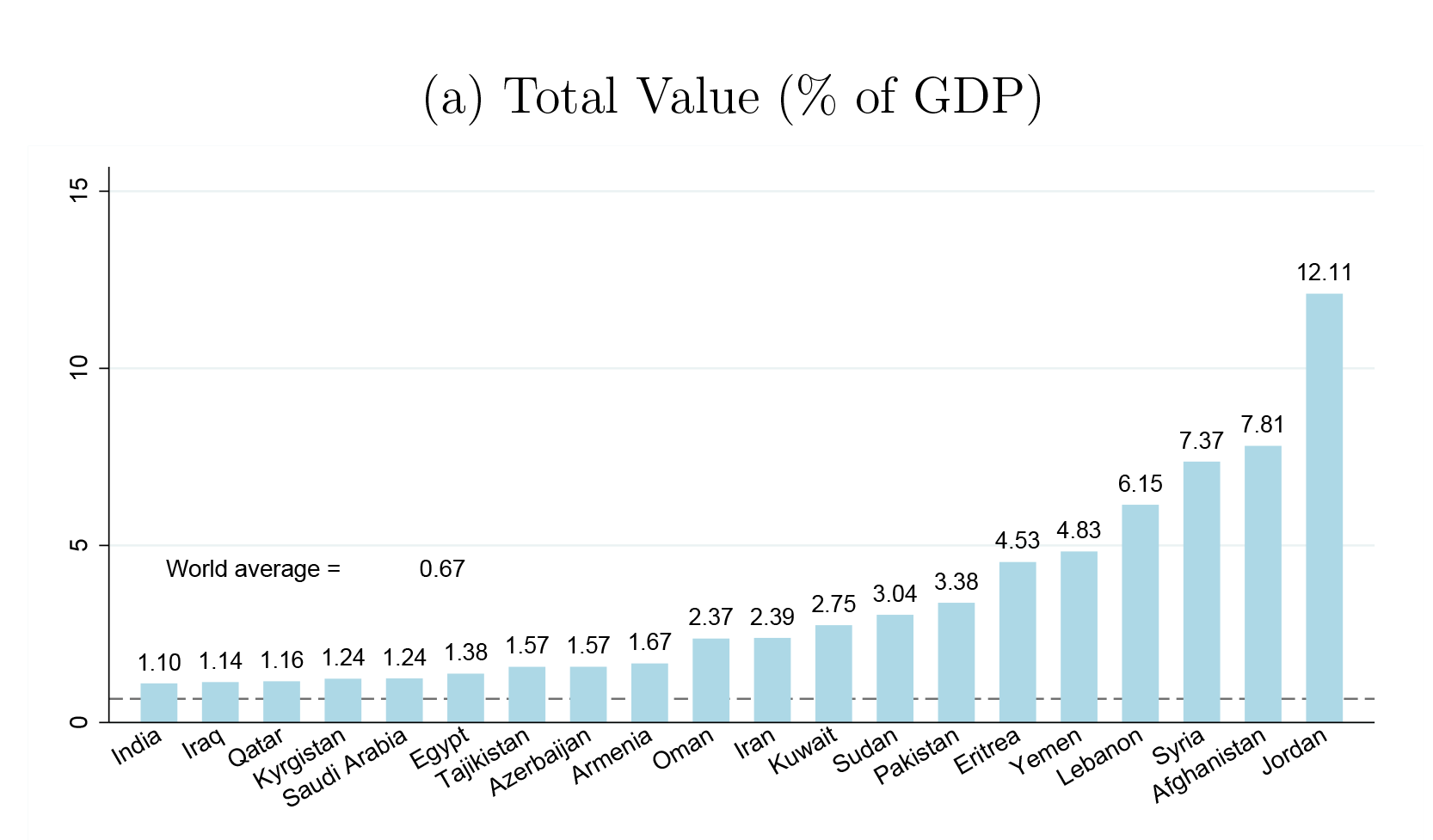 Other countries at the top of the list include conflict-ridden countries like Afghanistan, Syria, Yemen, and Sudan; countries under autocratic rule like Eritrea, Azerbaijan and Tajikistan; and neighboring countries such as Lebanon, Kuwait, and Iran.
Cross-border ownership of real estate is a blind-spot of existing statistics on international investments.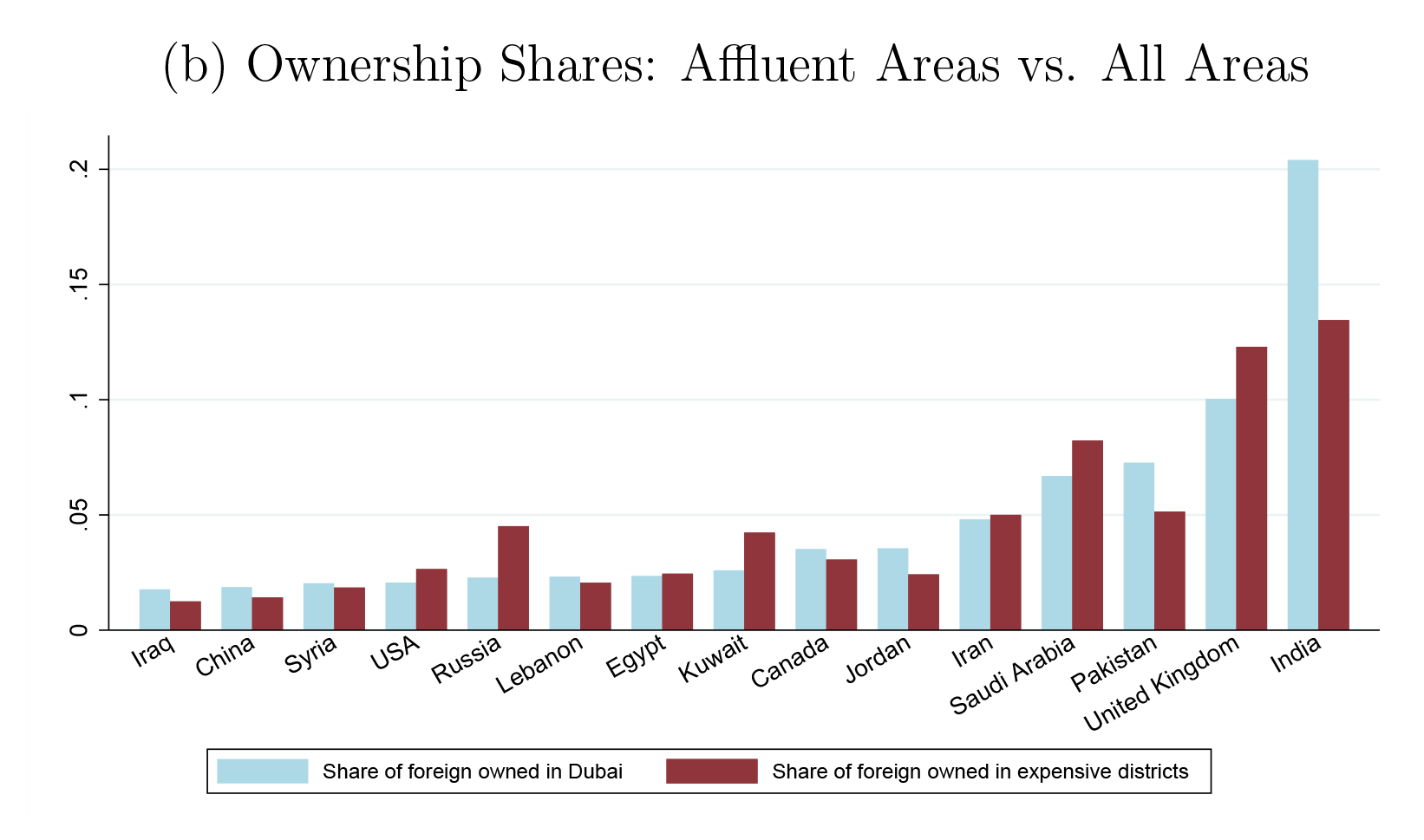 There has long been a concern that real estate is used for money laundering and hiding wealth from tax authorities.