Three hundred years ago, Thomas Jefferson, the third president of America said, "If you don't read the newspaper, you are uninformed. If you do read the newspaper, you are misinformed." In Pakistan, newspaper headlines trumpet stories of economic success, but most Pakistanis are facing difficult times, either on account of the policies of the PTI government or due to the Covid pandemic.
Imran Khan repeatedly blames his predecessor, Nawaz Sharif, whose policies, he claims, left him a devastated economy which his Naya Pakistan is now attempting to turn around. Is Khan right? The figures reveal a different picture. Official figures show the GDP (Gross Domestic Product) growth falling from 5.5 per cent in 2017, to 1.9 per cent last year, and -0.4 per cent in 2020. On April 27, 2018 Xinhua, the official Chinese news agency, wrote that Pakistan's GDP growth hit a 13-year high at 5.9 per cent. However, between 2018 and 2020 the GDP in dollar terms has fallen from $320 billion to a mere $280 billion. In fact, Bangladesh has left Pakistan behind with a higher GDP, a higher per capita income, double the exports, a stronger currency, and a smaller population.
Miftah Ismail, former finance minister in Sharif's cabinet, says that the improving economy under Nawaz Sharif was due to rising energy supply, higher crop yield, reduction in terrorism, expansionary fiscal and monetary policies, and investments in CPEC (China-Pakistan Economic Corridor). The most significant economic achievement of the PTI government has been the increase in workers' remittances but, overall, the rising poverty levels (estimated to have grown by 20 per cent), massive price increases, and growing unemployment have created a heavy hardship burden on all Pakistanis.
The approaching budget, once again focuses attention on the government's finances, as it moves to ensure that it has enough money to meet its obligations, and that its lender, the IMF, remains satisfied. Businessmen are wary of more taxation, the public of higher prices. Budgets are a short-term measure that protect government finances but do not look for long-term solutions to the problems of the people, rising prices, lack of jobs, opportunities, or the issue of good governance. Nearly a thousand years ago, a long-term solution was presented to a Turkish ruler by his learned advisor, who said,
"To control the state requires a large army. To support the troops requires great wealth. To obtain this wealth, the people must be prosperous. For the people to be prosperous, the laws must be just. If any one of these is neglected, the state will collapse."
The key sentence is that for the people to be prosperous, the laws must be just. In a modern state, this means more than just courts, justice, police and the rule of law, it also means good governance. In Pakistan, the people are not prosperous and the laws are not just.
Good governance is critical to ensuring that a nation and its people are prosperous. Pakistan has tried to find good governance in the formula of a western parliamentary democracy. It has not worked. It has resulted in elections, but not established the rule of law. It has created a culture of corruption and cunning rather than merit and expertise. Pakistan needs to learn from those countries that have grown rich over the last 50 years —China, Singapore, South Korea, Malaysia — and from countries that are showing the fastest GDP growth today, namely Ethiopia, Rwanda and South Sudan, which demonstrate that there is a viable alternative to the system of western parliamentary democracy. Lee Kwan Yew, the champion of economic growth, was very clear on this: "With few exceptions, democracy has not brought good government to new developing countries." The rise of the Bangladesh economy, which has now surpassed Pakistan's economy, has taken place under a regime that has shed the principles of western parliamentary democracy.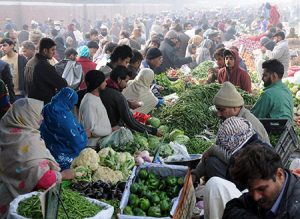 The key concerns of Pakistan's parliamentarians are earning enough money to get reelected and keeping on the right side of the establishment. Senior bureaucrats try to remain secure by doing as little as possible to stay on the right side of the National Accountability Bureau (NAB) and their current political masters. Millions of low-level bureaucrats are involved in corruption. The daily interactions of the public with the police, patwaris, section officers, customs and tax officers invariably involve paying money in exchange for their rights. No transaction moves fast unless speed money is paid. Under this system, Pakistan is not likely to grow rich. The trust between the rulers and the ruled has broken down. The low level of the tax to GDP ratio is because taxpayers don't believe that their tax contributions will be properly spent. They would rather donate to charities of their own choice, where their money will be properly utilised. Tax leakage leaves the state poor and the tax officers rich, resulting in a lower tax to GDP ratio.
Good governance requires the right values and principles. Pakistan claims that it follows Islamic values and principles. The thousand-year supremacy of the Muslims was due to their emphasis on education, justice and the community. Today's Islamic Republic of Pakistan has fallen far behind on all three fronts. The Prophet of Islam (PBUH) was known for his integrity and trustworthiness; today lying and deceit are rampant in a Pakistan which is no longer a community but has become a battleground.
The fall in agricultural production has been a crucial factor in Pakistan's dismal economic performance. Cotton production has fallen from 14 million bales in 2012 to 8.6 million bales today (the lowest cotton production in 30 years), while India has used the latest seed technology to raise its cotton production from 10 to 40 million bales. Pakistan, once an exporter of cotton, is now an importer. Something has gone terribly wrong. Pricing dynamics have resulted in less area being utilised for cotton production and more for sugarcane. Sugarcane is exported but its export, involves massive subsidies that place a heavy burden on the state because the production price in Pakistan is much higher than the world price. The recent sugar and wheat scandals emphasise the need for good governance.
Creating good governance is not easy and requires major structural changes to our system. For instance, putting right the state-owned enterprises (SOEs), that have become white elephants, is not difficult at all. This year the money sunk in the SOE white elephants — Pakistan International Airlines (PIA), Pakistan Steel Mills (PSM), the Pakistan Railways, WAPDA — is equivalent to the outlay on defence. Privatisation of these white elephants could provide the desperately needed investment to more deserving sectors. Dr Mahathir of Malaysia has written about his experiences as Chairman of the state-owned Food Industries of Malaysia, where he battled corrupt vested interests. He found that cans of pineapples frequently "went bad" and were not saleable. The foreman told him, "We bury the unsaleable cans." On investigation, Mahathir discovered that at night lorries secretly removed the cans and sold them in the black market. The workers of the state-owned enterprises did not connect company profitability to job security. They believed profitability was not important; losses would be replenished by the yearly input of government funds. Privatisation of these white elephants could provide the funds to improve the falling agricultural production and ensure fast returns.
A strong and enabled private sector is essential for economic growth. Islamic countries have found this easy to accept because the Prophet of Islam (PBUH) was himself a businessman. During the days of Ayub Khan's booming economy, twenty-two families in the private sector successfully led the struggle for growth. Japan had its Zaibatsu and South Korea had its Chaebol. The government needs to support the private sector as an important partner in growth. Strangely, Pakistan wants capitalism but resents capitalists, who over the last two years have, once again, been branded money launderers and criminals, as they were in Bhutto's time. This has increased the insecurity of the businessmen, aggravating the brain drain and flight of capital. Whereas Chinese expatriates are returning to China, Pakistanis are still queuing up to move overseas. Singapore and Malaysia built their economies by attracting multinationals, Pakistan scares them off, with its environment of terror, lack of ease in doing business, and an unattractive lifestyle for foreigners. Whereas the money of Chinese expats played a major role in the Chinese economic miracle, Pakistani expats have not invested much in Pakistan's economic growth. It is for the government to ensure that investment is safe and profitable, and that Pakistan becomes a great place to live, even if you don't have a network of connections to manage the daily hassles of dealing with the government. A pro-business Pakistan needs to see businessmen as partners of the government, not antagonists.
Pakistanis can be Pakistan's greatest asset. They can also prove to be its greatest liability. The difference lies in education — both the vocational skills that make the average worker more productive and higher-level education in the STEM subjects, namely Science, Technology, Engineering and Mathematics, that create an advanced nation. Pakistan has become a laggard in educating its people not because of insufficient funding, as is generally believed, but because the government is unable to efficiently run the hundreds of thousands of schools that are required for this purpose. Private sector schools in Pakistan, whether run for profit or non-profit, are good institutions. The success of the small percentage of schools that have been 'privatised' or are controlled by a Public-Private Partnership (PPP) shows the way to proceed. If Pakistan passes the inefficient state-run schools to operate under PPP control, education can improve swiftly in Pakistan. Vocational training, particularly in how to increase agricultural productivity, can be easily imparted by the mobile phones that are in the use of Pakistanis everywhere.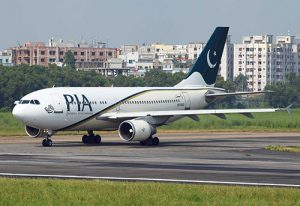 A nation cannot prosper if illiteracy and overpopulation prevail. China battled overpopulation with its famous one-child policy. Two other nations which have been equally successful in combating overpopulation are the Muslim nations of Iran and Malaysia, which, by example, have shown that there is nothing Islamic about a mismanaged population control policy. Pakistan has ignored the problem, resulting in a level of overpopulation that has proved to be a handicap and held back prosperity.
It is no secret that savings and investment are the key to growth. But Pakistan has suffered a dismal 10 per cent savings to GDP rate, unlike China's 40 per cent savings rate. Investment levels have been low, particularly Foreign Direct Investment and investment by overseas Pakistanis. Whereas successful economies have lured them in by the promise of advantage, Pakistan has pushed them back by fear of disadvantage. The solution lies in good governance — a quality that the Pakistani system lacks.
The twentieth century was the age of the industrial economy, the twenty-first century is the age of Information Technology or IT. India has developed a 100-billion-dollar IT export industry, whereas Pakistan has now achieved only a billion-dollar IT export industry. Exports are the key to economic growth and a proper development of this sector could double Pakistan's export earnings in the coming decade. Will the Pakistan government prove up to the challenge?
Over the last 50 years, since Bhutto assumed power, the value of the rupee has fallen from Rs. 5 to Rs. 150 to a dollar; in the same period the basic salary of a domestic servant has risen from Rs. 60 to Rs. 18,000 per month. The external value of the rupee has fallen by 30 times, the internal value by 300 times. No wonder then that we suffer endless price rises as the government debt creates more money in circulation to finance non-productive expenditures.
Reko Diq in Balochistan is a disastrous example of what happens when good governance is absent. Home to one of the largest copper deposits in the world, it also contains 41 million ounces of gold (which, at $2000 an ounce, is worth over $80 billion). Due to bad policy mistakes, mining has not even started; instead, international litigation has resulted in a penalty of $6 billion, an amount equal to the IMF bailout. Pakistan needs to do better if it wants to succeed.