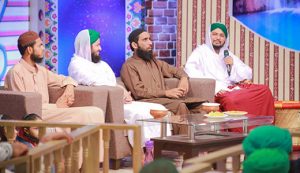 This century has played a pivotal role in bringing Pakistan in tune with the world. Mobile phones and the Internet are essentially the major contributors in reshaping communication, but it was the growth of satellite channels and FM stations that provided information exposure and awareness to the general public.
Today, there are around 90 satellite TV channels in Pakistan, out of which nearly 50 broadcast news and current affairs. This figure excludes 30 foreign channels with landing rights, which means that they can be aired on cables with approval from the relevant authority. Around two dozen FM radio stations are also operational while the number of licenses issued are much higher.
One event that coincided with the mushrooming growth of satellite channels was the War on Terror. Pakistan became a news flashpoint after it accepted to be the frontline ally of Washington, following the 9/11 attacks in the United States. From BBC and CNN to Reuters and the AP, all boosted their presence in Pakistan, while many other top newspapers and broadcasters packed the Capital to report the war being fought in Afghanistan. The demand was so high that at one point it became hard to find a hotel room in Islamabad.
The appetite for news shot through the roof and the time was ripe for the local channels to make an entrance. Within a year, GEO News took the country by storm with the largest network of CNN trained journalists and gleaming hand held cameras. Aaj TV, a revamped ARY, Express, Dunya, CNBC Pakistan and Samaa popped up in a span of five years. There was no looking back as far as the addition of channels was concerned and the tally kept rising. For the first time ever, viewers saw a live encounter on their screens. It was nothing short of a Hollywood action movie. Ramzi Bin Al Shibh, the mastermind of the 9/11 attacks, was arrested from a posh neighborhood in Karachi. But that was just the beginning. What followed was a barrage of events that changed the direction of the country and its nascent media industry.
With Afghanistan burning, Pakistan couldn't help but slide deep in the flames of terrorism. In the first eight years of the war, the country saw over 200 suicide attacks and 500 bomb explosions but none in 2001. More than 70,000 people lost their lives and the financial cost shot up to $150 billion. That was the time when the world termed Pakistan as one of the most dangerous countries for travel, compareble to Iraq and Afghanistan. On the one hand, there was a rising public hatred towards the US for putting Pakistan in danger, and on the other hand the government wanted to overcome the stigma of falsely linking the country with terrorism.
In 2003, the first religious channel emerged on Pakistan's radar. Quran Television (QTV), a subsidiary of the ARY media group, came up with the idea of moderation and religious enlightenment, a term coined by the then military ruler, General Pervez Musharraf. Their programmes focused on Quran recitation, sermons, Na'ats and Qawwalis.
While the conservative Deobandi school of thought termed a religious channel unethical, the Shia, Salafi and Barelvi groups pounced on the opportunity to start their own satellite or cable channels. Even the hardliner Taliban terrorist, Mullah Fazlullah from Swat, famously called 'Mullah Radio,' gained prominence when he openly broadcast his sermons using over a dozen FM transmitters. Such was the appeal of FM broadcasting in a valley with a very low rate of literacy.
Aneeq Ahmed is a renowned host currently conducting a religious show, Payame Subh, on Dunya TV. In his stint with GEO, he used to host a programme Alif that debated controversial topics, which had never been discussed before. According to Ahmed, religious channels steered clear of sensitive subjects to avoid criticism.
"The literacy level in Pakistan is low but their (the public's) love for religion runs high," says Ahmed. "No wonder the viewership of a religious channel is extraordinary!"
The demand for religious content can be gauged from the fact that right from Hajj to Moharram and Ramadan to Rabi ul Awwal, all the news and entertainment channels broadcast special programmes to attract a big section of society. In 2006, Peace TV was launched by the famous televangelist and preacher, Zakir Naik, as the largest religious satellite channel in the world. Its sister concern, Peace TV Urdu, was launched three years later, with landing rights especially for the Pakistani viewership. Saudi channels showing 24 hours of live transmission from the Holy cities of Makkah and Madinah are always ahead of other channels in the bouquet. Incidentally, the news and entertainment channels pay a hefty sum to be seen on the same bouquet. Cable operators air Islamic channels partly as a religious duty, but partly due to the high public demand.
Dr. Shahid Masood, shot to fame when he recorded a series of shows titled Hidden Truth: End of Time. The series entailed signs of doomsday and its religious belief in Abrahamic religions. Though he later focused more on political prophecies, the series remains his biggest identity yet and its VCDs solded like hot cakes.
Surprisingly, the Pakistan Electronic Media Regulatory Authority (PEMRA) does not have any genre for religious channels. The media watchdog has so far issued 114 licenses in various categories that include News & Current Affairs, Entertainment, Sports and Health. The only religious channel, Paigham TV, has been given a license under the Education Category. Channels like QTV and Madni TV are running on stay orders from the court, while others uplink their channels from foreign countries or stream directly on the internet. According to PEMRA sources, there are at least two dozen religious channels in Pakistan that are continuing their transmission on cables without obtaining licenses.
No matter what differences they have on the basis of their sects, religious channels portray themselves as a neutral platform on media. This, albeit, is in sharp contrast to what is being preached in sermons and lectures at mosques and madrassahs.
"Madni TV (from dresses to their sets) was all green in the beginning, but not anymore. You see the difference among all school of thoughts is only 5 per cent, the rest is just the same," says Fakhrul Islam, Director Programmes of the Lahore based Paigham TV, operating since 2010.
The last three years have been particularly dismal for the whole media industry. The PTI regime, which came to power in 2018, stopped giving official advertisements to the channels to avoid favouritism, which was believed to be rampant in previous governments. The economic slump and Corona added fuel to the fire, breaking the back of many news and entertainment channels.
So how are the religious channels faring in the present time of financial crunch? Fakhrul Islam shares that religious channels have never offered fat salaries or spent big budgets on shows. According to him, the channels follow a simple structure, where they repeat shows and rely chiefly on sponsorships or social service ads. "We don't work for ratings. A single show of a mainstream channel may cost more than our (Paigham TV) yearly budget," he adds.
Aneeq Ahmed is of the view that religious channels raise funds mostly through sponsors or donations from abroad, mainly the UK and the US, where they have a large fan base in the shape of the affluent Pakistani diaspora. Madni TV, he says, makes good money and has sufficient funds to keep the channel running, while QTV relies mostly on programme sponsors or funds from the parent ARY group.
"We always get our salaries on time. Madni TV is a good paymaster," says Jawad Akhter, Production Head of Madni TV.
Channels in Pakistan are usually secretive about their accounts, and religious channels are no exception. The Chief Operating Officer of QTV refused to speak when asked about the impact of the economic downturn on the channel's revenue. Despite several reminders from PEMRA, not a single channel has provided sales figures and accounts to the authority. Hum Network is the only media house listed on the Pakistan Stock Exchange, where its financial reports are accessible to their investors.
As a modern and alternative source of earning, religious channels have started exploring the digital media. Like other mainstream channels, they are focusing on their presence on Facebook, YouTube and Twitter. Even there, their followers are multiplying, owing to the big religious population of the country.
Madni TV has decided to invest heavily in the field of animation videos that are quite popular among YouTubers. They have the best animation team in town and are spending millions to get the best equipment and human resource in place. "Animation is the next big thing," says Asim Ismail, who has recently launched Jinn TV, an animation channel on YouTube, for Muslim families. "You can reach out to kids holding their mother's cellphones and gain viewership, which ultimately helps generate income."
Other channels like Binoria and JTR Media are also competing to get a foothold on the revenue ladder of YouTube. With a large public following on digital media, religious channels hope to capitalise on this opportunity.