"As a former diplomat, I may still feign optimism (about Pakistan-India relations) but the way India is moving unapologetically away from its secular foundations and embracing the inherently parochial and ornery Hindutva, my hopes are fading. I hope I am wrong."
The above is the concluding paragraph of my recently-published book Hostility: A Diplomat's Diary on Pakistan-India Relations, but it seems my "hope" is unlikely to come true anytime soon.
Pakistan-India relations are a long saga of ups and downs. Hopes for a relatively better future are engendered and then quickly dissipate. Now the two countries are yet again mired in an extended deadlock. And diplomacy, the exciting art of the possible, is looking demoralisingly hopeless.
Be that as it may, it is also a somewhat cockamamie notion that bilateral talks, should they resume, would readily solve the Rubik's cube of India-Pakistan hostility. Those who have been involved in bilateral negotiations know quite well there is no room for inflated optimism. The current situation is far more complex than it was a few years ago. There are multiple new variables swaying equations at both systemic and sub-systemic levels. Pakistan and India being the largest countries in South Asia and riven by seemingly intractable mutual hostility, are players in shaping in varying degrees the regional and global geostrategic and geo-economic milieu.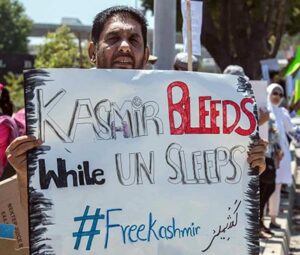 The fact of the matter is that Pakistan is now dealing with an increasingly hubristic India. Its arrogance stems from its growing economic and diplomatic clout, emboldening it to continue riding roughshod over the imperatives of peace and prosperity in the region. In the absence of any significant and sustained pressure, India cannot be expected to come to the negotiating table and make tenable compromises.
The international community by and large remained reticent when India, in violation of its own constitution as well as international law, stripped Occupied Jammu and Kashmir of its special status on August 5, 2019. The decision was also in defiance of the Indian Supreme Court which in a ruling on April 2018 declared that Article 370 could neither be amended nor revoked, and added that the special status of Jammu and Kashmir had assumed permanence.
Earlier, India pushed South Asia to the precipice when it breached Pakistan air space on February 26, 2019 and threw a couple of bombs in the Balakot area of Pakistan to avenge the Pulwama attack in occupied Kashmir on February 14. Had India's highly irresponsible strike not turned out to be an absolute dud, the situation could have escalated irredeemably.
Par for the course, the world largely looked the other way lest India be offended. None of the major powers even implicitly admonished India. The statements emanating from different capitals only advised both countries to exercise restraint and settle their issues through talks. From US to Russia, all were driven by their national interests. They could barely afford to go beyond issuing anodyne statements. Clearly, India is so far managing to be playing all sides skilfully.
Whereas it fully subscribes to the anti-China Quad, India is also managing the SCO, BRICS and RIC reasonably well. Even on the issue of S400, the US is in two minds whether or not to invoke CAATSA (Countering American Adversaries Through Sanctions Act) against India. So, when major world players are pandering to a country with blind eyes, there is little reason left for India to make uncomfortable compromises with Pakistan, especially when they may also be seen by the incumbent Hindutva government in New Delhi as antithetical not only to the fundamentals of its worldview, but also damaging to its domestic electoral politics. The BJP government under Prime Minister Modi is only set to "teach" Pakistan, not to reach out to Pakistan to work out quid pro quos.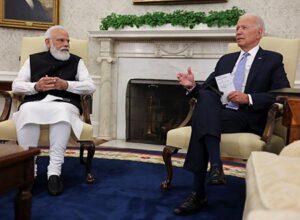 How can a resumption of bilateral talks be fruitful if there is no compulsion to engage meaningfully. Needless to emphasise, India has never been serious about resolving the Jammu and Kashmir dispute. And unless this core dispute is fairly settled there is simply no possibility for the two countries' relationship to get to an irreversible trajectory of building mutual trust and mutually beneficial cooperation. Ironically, regional economic cooperation has also become hostage to the Pakistan-India hostility. No wonder, SAARC could not hold a summit meeting since 2014.
In the past, Pakistan had been too impatient to engage India. Resultantly, it had been conceding ground both on Kashmir and terrorism. Even a cursory look at the joint statements issued between the two countries on January 6, 2004 (Islamabad), July 16, 2009 (Sharm el Sheikh), July 10, 2015 (Ufa) and December 9, 2015 (Islamabad) would demonstrate the fact that Pakistan had not been up to the challenge. Unprecedentedly, Kashmir was not specifically mentioned in the Sharm el Sheikh and Ufa joint statements. And in the statements issued in Islamabad in 2004 and 2015, Pakistan committed itself unilaterally on the issue of terrorism. It still boggles many legal and diplomatic minds as to how Pakistan could give assurances to conclude the Mumbai attack trial without having the legally requisite cooperation from India.
More damagingly, the 2004 joint statement sufficiently equipped India to tarnish the legitimate Kashmir struggle and portray it as terrorism. India was over the moon when the US declared Hizbul Mujahideen, an indigenous resistance movement fighting foreign occupation, as a terrorist outfit in August 2017.
It is also a fact that even the back-channel talks from 2004 to 2014, gradually started focusing more on the Mumbai attack trial in Pakistan rather than finding a permanent solution to the Kashmir dispute along the lines of General Pervez Musharraf's four-point formula. It goes without saying that Pakistan had been most casual in dealing with India. If diplomacy is conducted episodically, incoherently and apologetically, the results cannot be different to what Pakistan has so far attained.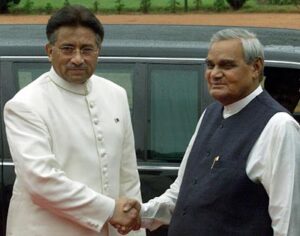 Pakistan should stop dithering and, for a change, show some mettle and moxie. It will achieve nothing by hastening the process of engaging India. Now that Pakistan has taken a position post-August 5, 2109, it should stick to it. Unarguably, diplomacy cannot be put in cold storage indefinitely. Some would contend that if the two countries could clinch a ceasefire deal in February 2021, they might also be able to achieve agreement on issues related to Kashmir and terrorism. However, this agreement must be seen in the context of the ongoing Sino-India tensions on the Line of Actual Control. India never responded when Pakistan proposed formalising the 2003 ceasefire understanding from the UNGA podium in 2015.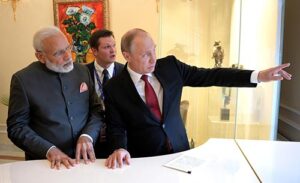 It needs to be underlined that India is not exactly yearning for the resumption of formal bilateral talks. Pakistan has always been an issue in India's electoral politics. Elections in its largest state, Uttar Pradesh, are to take place in February 2022. Pakistan must expect a ratcheting up of tensions even on the Line of Control in the run-up to the elections rather than hoping the hidebound rightist government in New Delhi will talk to Pakistan. India may prefer to wait till after the general election in the country in 2024.
Moreover, India is highly unlikely to engage Pakistan on Kashmir till elections are held in the occupied region which, in turn, cannot take place without first completing the so-called delimitation of constituencies in the so-called new Union Territory of Jammu and Kashmir. The question remains whether New Delhi would prefer to restore the statehood status of Kashmir before or after the elections. In any case, the statehood would be without restoring the special status and without reincorporating Ladakh.
India's strategy is clear. It is trying to consolidate the new but illegal normal in occupied Kashmir; keep Pakistan on the defensive on terrorism, especially the Mumbai attack trial; and on the issue of Kulbhushan Jhadav. As for the latter, Pakistan must not rule out India taking the matter to the United Nations Security Council under Article 94 of the UN Charter sometime in 2022, impugning Pakistan of non-compliance with the July 17, 2019 ruling by the International Court of Justice.
India is also yet to digest the loss of space in Afghanistan. It will not easily let its loss turn into Pakistan's advantage. UNSC resolution 2593 adopted on August 30, 2021 under the Indian presidency, on which both China and Russia abstained, is a clear indication that India does not want to see Afghanistan stabilise. A chaotic Afghanistan is seen in its interest. Accordingly, it will continue pursuing this objective through different ways and means. It is no surprise that India has invited the heads of the five Central Asian Republics to attend the Republic Day parade on January 26, 2022.
From Pakistan's perspective, it would be a huge mistake to do more of the same and expect different, better results. The incumbent government is already into its fourth year of power. Now that it has taken a principled position that bilateral engagement will be resumed only when the status quo in Occupied Kashmir, as existed before August 5, 2019, is restored, displaying undue and untimely flexibility will be nothing but an exercise in diplomatic futility.
Instead, Pakistan must ramp up its Kashmir diplomacy to build international pressure on India. The latter must stop its grisly human rights violations in Occupied Kashmir; it must free all political prisoners including the Hurriyat leadership; it must revoke all the draconian laws which are wreaking havoc in Occupied Kashmir; it must demilitarise the urban areas; and it must rescind close to four million domicile certificates that have been issued to Indian nationals to settle down in Occupied Jammu and Kashmir.
It also must be stressed that Pakistan will never get an effective and positive response from multilateral forums unless its works bilaterally. Decisions are taken in Beijing, Washington, Paris, London, Berlin, Tokyo, Riyadh, Abu Dhabi and other capitals, not in New York, Geneva or Jeddah. Multilateralism does not work in a vacuum. Even the OIC Council of Ministers conference in Islamabad in March 2022 will be squandered if Pakistan failed to roll up its sleeves and do what is necessary to be done bilaterally with 56 other member states.
Let's remember diplomacy needs patience, perspicacity and perseverance. Pakistan is in for a marathon, not a sprint. Slapdash approaches do not deliver. Taking half-baked measures and that, too, in fits and starts; resorting to whataboutery; and having no clear strategy with tactical niceties are all recipes for inconsequential diplomacy.
It is India which has created the present impasse. Ergo, it is for India to break it. Pakistan should have no issue responding positively, provided its eastern neighbour is ready to dispense with its unacceptable mulishness on Kashmir. However, I do not see that happening in the foreseeable future. "I hope I am wrong."