What message does the re-entry of veteran banker Shaukat Tarin in the Finance Ministry send? One, that Pakistani's political parties do not have specialists, experts and technocrats within their ranks, who can carry forward their party's vision, even in this all-important ministry. That's probably the reason why technocrats like Shaukat Tarin and his predecessor, Dr. Abdul Hafeez Shaikh, were called to run the show under the Pakistan Tehreek-e-Insaaf (PTI) government, as they were by the previous Pakistan Peoples' Party (PPP) government in 2008-13.
Both these gentlemen may be kings in their field, but they are certainly not committed to the PPP or the PTI's respective vision or ideology — if these parties have or ever had one. They were, and are, just like guns for hire, ready to serve any master who solicits their services.
The second message is that when it comes to managing and running Pakistan's economy, the country remains stuck with the tried-and-tested faces, who are seen by many as being part of the problem rather than problem-solvers.
When it comes to these tried-and-tested faces, the list includes not just the names of Tarin and Hafeez Sheikh, but also Dr. Ishrat Hussain, Dr. Waqar Masood, Razzak Dawood and many more. They have been in and out of the power corridors for at least two decades now. How does Prime Minister Imran Khan intend to create his 'Naya Pakistan' from this old stock, is a perfectly valid question, and highlights the basic contradiction between his words and actions.
Even the Governor, State Bank of Pakistan (SBP), Reza Baqir, should not be seen as a new face; he represents the same old thinking of the international financial institutions — the International Monetary Fund (IMF) and the World Bank — from where he, like many of his predecessors, has been lent to Pakistan to get them to follow the dictates of the western financial order.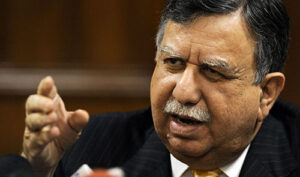 What expectations should one have of our tried and tested "new" old Finance Minister, Shaukat Tarin?
First, the shortcomings of this trend-setting banker. He resigned as finance minister during the PPP's term in February 2010 to raise equity from the market for his troubled Silk Bank. Unfortunately, 11 years down the road, Tarin's Silk Bank is still, struggling to increase its capital adequacy ratio to 11 percent from 4.12 percent as of September 2020 in line with the State Bank of Pakistan regulations. Many market players and experts see in this a direct conflict of interest, even though Tarin is no longer holding any management position in the bank now.
The second criticism against Tarin stems from the 7th National Finance Commission (NFC) Award, which, though announced with consensus by him during his first stint as finance minister, is now seen as being responsible for weakening the financial position of the centre, as the transfer of resources to provinces under the divisible pool were increased from 46.5 percent to 57.5 percent. The move slashed funds for the centre but left all the liabilities – from defence to debt servicing – to it. The provinces, flush with liquidity, lost all the incentive to expand their tax and revenue collection net.
The third issue which Tarin faces, just like his predecessor, is that of legitimacy within the PTI itself. He will always be considered an outsider within the ruling party and his criticism of Asad Umar, both in public and private, that the PTI assumed power without any preparation on the economic front, has already drawn discreet battle lines between him and the party's old guard.
However, compared to the previous finance minister, Tarin is considered a doer — a man, who takes quick, bold and decisive actions. "We do not expect from Tarin a laidback approach, which was the hallmark of Hafeez Sheikh, who preferred to outsource many of the decisions to his colleagues in other related ministries and institutions," said a member of the newly formed Economic Advisory Council, requesting anonymity.
"Shaukat Tarin has taken an aggressive approach on many issues, but it is too early to predict whether he will be able to transform his words into action and give the economy a direction where it can achieve high growth. Under the IMF programme, achieving high growth and providing relief to the masses, as advised by the prime minister, appears difficult."