"You know the story of Ali Baba and the Forty thieves of Baghdad. Here we have the story of Ali Baba and the forty thieves of Islamabad."
— Kaveh Moussav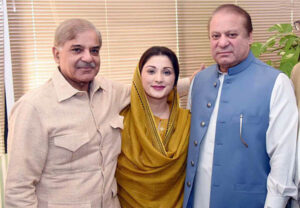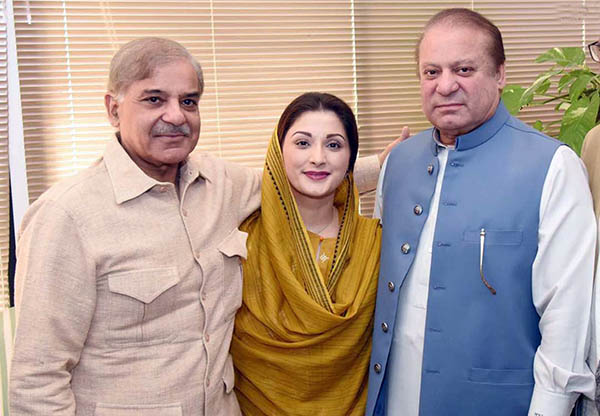 Following a British court ruling, the PTI government was recently compelled to pay about $30 million to Broadsheet — a British company — which in 2000 had been tasked by the National Accountability Bureau (NAB) during former military ruler General Pervez Musharraf's government, to locate the illegal assets of Pakistanis abroad.
Following Musharraf's exit, NAB cancelled the contract with Broadsheet, citing poor performance, against which Broadsheet took the accountability watchdog to court and won huge damages.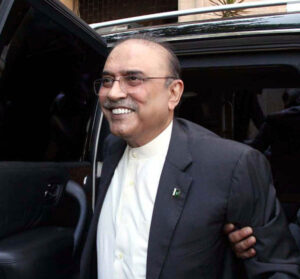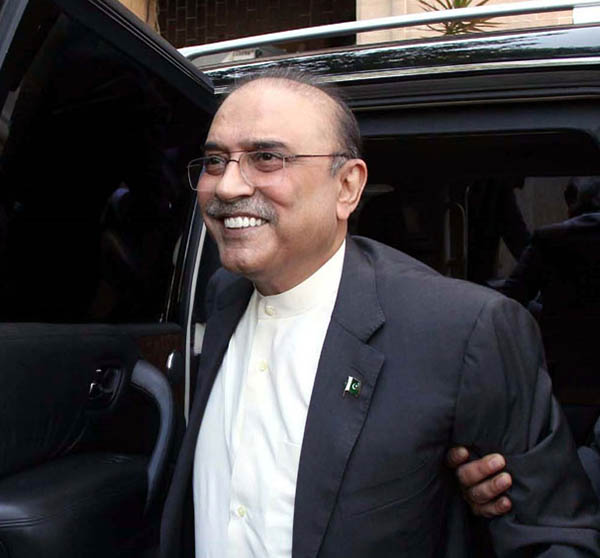 In a recent interview with Narratives in London, Kaveh Moussavi, a former British executive of the company, levelled serious allegations against several Pakistani personalities, including former premier Nawaz Sharif, former president Asif Ali Zardari and Aftab Ahmed Khan Sherpao.. But questions are also being raised about Moussavi himself. In this interview Moussavi responds to the allegations made by him and to those against him.
Q: Since your initial interview to a YouTuber, there has been a lot of speculation about you in Pakistan's mainstream and social media. Some say that you are a CIA agent, and others accuse you of being a shady businessman. Please tell us a little bit about yourself.
I am all that, plus a few hundred other things I have never heard off, but you know when you are fighting against corruption and fighting for human rights you have got to have a thick skin. You upset some very powerful people who do not want transparency, and the minute you start exposing them in the media, they start hitting back, sometimes with bullets, and sometimes they conspire and organise to put you in jail. And sometimes they kidnap, or even kill you. My message to them is, remember I have fought for human rights in Iran. The Iranian government are serial murderers; they have assassinated hundreds of people abroad, but they could not intimidate me. So my message to the crooks and thieves who were running Pakistan is: you cannot intimidate or silence me.
In the Broadsheet case I have a court judgment. The only person who looked at the evidence thoroughly is Sir Anthony Evans, (the judge who presided over the case Broadsheet vs Islamic Republic of Pakistan and NAB). He looked at thousands of pages of evidence and hundreds of hours of testimony, and decided in our favour.
Q: In your previous interviews, you mentioned that you were offered bribes. Did you ever receive any direct threats?
Yes, in the last few days I have received threats, but my message to them through you is: try something else, you cannot intimidate me.
Q: The case against NAB was going on for almost a decade. Would an earlier settlement have cost the Pakistani exchequer less?
Yes, right at the beginning our lawyers had a meeting at the Pakistan Embassy in Washington where the matter could have been resolved. In 2003 we were offered £500,000, but that was not enough for the amount of work we had done and they did not agree with us. Fast forward to a decade-and-a-half later, and the court agreed with us. Pakistan spent almost $20 million dollars on lawyers. If they had given that amount to us, that would have been the end of it.
Q: You have talked about the Sharif family and their alleged corruption in your previous interviews. Have you ever also investigated the Bhutto or Zardari family's Swiss bank accounts or their foreign assets?
You know the story of Ali Baba and the Forty thieves of Baghdad. Here we have the story of Ali Baba and the forty thieves of Islamabad. The Bhutto clan versus the Sharif clan, they are a bunch of thieves — all of them. Zardari is a crook, there is no question in my mind. We investigated them, he sent Senator Farooq Naik and Mr Raja to London to talk to us, effectively to pay us a bribe to go away. We told them that we were happy to take the settlement of our claim through the courts, not the cash left behind the sofa.
They try to settle these things like crooks do — either with threats or bribes.
Q: It is often claimed by the individuals you had investigated that this entire process of accountability against them is politically motivated. Did you find any evidence of this?
We were asked to stop the work due to political reasons, but the reality was that these people had a lot to answer for, they still have a lot to answer for, and this is quite evident in the judgement of Sir Anthony Evans. They didn't answer, because during the Musharraf government the NAB became very ineffective in investigating the cases of the stolen money, but became very effective in cutting politically motivated deals. Mr Sherpao, is a very good example. We found his bank accounts abroad, which were frozen on the request of the Pakistani Government, but as soon as he become a political ally, we were told to take his name off the list.
Q: How much money stolen from Pakistan is still lying around in foreign bank accounts?
Billions — we were on the trail of billions. You could smell the money and follow the trail, but our work was sabotaged very quickly.
Within less than a year of us signing the contract with NAB, we were told to take Nawaz Sharif's name off the list. We couldn't believe it. What was this about? Then we were asked to put his name back on the list, so one day he was off, and the next day he was back on. It was quite an extraordinary tale of non-investigation, which needs to be investigated. I would say there are billions out there.
Q: Your company investigated the foreign assets of many Pakistanis. Who would you say has the most assets hidden abroad?
The trail showed the Sharifs to be in a class of their own.
Q: You've dealt with different administrations at NAB. Which was the most competent of these?
I think General Amjad was the most credible and the most serious about the accountability process, but as you know, due to political interference he was not able to carry on.
Q: In your interview you mentioned that someone claiming to be a general from the Pakistani army, met with you in London in 2018, after General Amjad's era. Did Broadsheet or you ever deal with the Pakistani military directly with regards to NAB affairs? We only dealt with NAB; we had nothing to do with the Pakistani military. And for the record, let me say it: I am not making any accusations against the Pakistani military. The man claimed that he was a general, but there was no way of verifying this.