There have been countless Karachi Operations back to back. But what is the outcome? Every time we have an operation and things improve over three or four years, we breathe a sigh of relief, criminals are caught, prosecuted, acquitted or convicted: but after four or five years, the crime rate goes up again. Why are we always on a roller coaster? How many shocks to the system can you take? Every time we come back to square one. What is the reason?
In Karachi, we are often given the example of the Khyber Pakhtunkhwa (KPK) police as being good. That difference is because of their open culture. Even the Chief Secretary keeps his door open. And here in Karachi, there is a hierarchy; you need influence to meet anyone. Accessibility is not for the common man.
What's the difference between Karachi and Lahore? There's political interference there too, but there is also policeman's ownership of the city. You won't find anyone from outside. Look at police hiring here. The police recruits should be from the same area, so that they are familiar with the area and deputed to stations close to their area of residence.
Bangladesh has made it mandatory for the police force to be 35 percent women. Girls are excelling in every exam, but in the police force, you will hardly see any police women. Hire educated girls from good families as Assistant Sub-Inspectors (ASI), they will soften the image of the police. Karachi does not need policemen now, they need policewomen.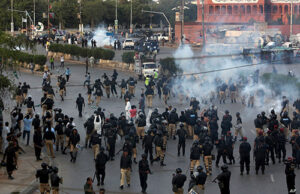 It is not that institutions cannot be made here. A case in point is the successful model of the Citizens-Police Liaison Committee (CPLC). We broke the back of kidnappings and extortions in Karachi. Every citizen got a patient hearing in our office; that was the first step in building up a relationship between the community and the police. Until you develop this effective relationship, law-breakers, extortionists, murderers and thieves will flourish. You won't get members of the public coming in to confide in you.
In my entire career of 16 years at CPLC, there were only a few police officers who really used CPLC for the benefit of policing. Former Inspector General (IG) Sindh Police Shoaib Suddle was responsible for fostering community relationships. He put the Police Complaint Authority in the CPLC office; if any police station refused to register an FIR, you went to the CPLC office and it was authorised to cut the First Information Report (FIR). Then the Station House Officer (SHO) who did not register the FIR was reported to the Home Secretary and IG who took action against him. This is accountability.
There was a case I worked on in which lower level armed forces men kidnapped and raped a girl in Lyari, then dropped her off and called later saying that due to our tribal culture, we need to perform nikah now. Just look at their nerve. The girl was a Judge's niece. Deputy Inspector General (DIG) Karachi Afzal Shigri gave us the case. Not only did we apprehend them, we got the men court martialled.
Then there was the maidservant Saira Mansha's case, in which she was burnt by her employer. Shigri empowered us, he did not care that the business community was up in arms. We raided the house and got good compensation for the girl's family.
When kidnapping was at its peak, Shigri gave me a unit and I raided Jinnah Hospital to catch the notorious criminal Asghar Shah and his gang; the ransom was going to be given there in such a crowded place and they said they would call just an hour before. So from 7:30 am, I was there at the hospital, stationed inside an ambulance. There was an ambulance at the entrance, another at the exit, with a major, a captain and Special Service Group (SSG) commandos. We sat without moving inside, because we knew the criminals had done reconnaissance. The gang finally came at 4 in the afternoon. As soon as the money was taken, SSG commandos targeted the four criminals, they fired one bullet in the sky and told everyone to get down, the second shot was close to the fleeing kidnappers, then they fired another bullet and we got all four.
Here, when they fire at a car, they kill people. They can't even shoot tyres. These SSG commandos have to give a log of every bullet that they have fired.
The maximum use of Rangers was done during my tenure at CPLC. We caught leaders of the opposition and seized their vehicles on the road. I had a tiff with Farooq Sattar, we checked his car and I said your papers are not genuine; you have to leave the car. He said I'll go and then you come and collect it. I said no, you have to take a taxi from here. The car will be taken to CPLC and if you bring the correct papers we will deliver the car to you. He didn't do that. So the car was auctioned off according to the process.
Discipline is tough, it takes time but it is essential. Before CPLC was formed, where was the data on cars, murders and mobile snatching? This proves that a well-managed, well organised police on the lines of CPLC is possible. This was an excellent experiment to replicate in running the police model. I credit Pervez Musharraf for the Police Order of 2002, but he tampered with it afterwards. If he had not tampered with it, by the time he left in 2007, the institution would have been very strong. Then it would have been very difficult for others to tamper with it. Remember that parts of the bureaucracy were dead against it, because they didn't want accountability. The police has now become not only a political stronghold, but a bureaucratic stronghold as well. There is give and take between them.
The Public Safety Commission and Police Complaints Authority were started to put police on a more professional footing, away from political control. It would still be answerable, but there is a lot of difference between interference and supervision. The Public Safety Commission was there to do the budgeting, planning and show their neutrality in postings. This is required of any good institution, whether it is your business centre or a public institution. Without that you can't work. They don't teach budgeting or management skills in their police training. Where else in the world do you see police investigators going out wearing their uniform instead of plain clothes? Only at the time of operational activity do you see police in other countries wearing their uniforms.
We don't even have an emergency number, like 911. Look at Punjab's 1166 which has made such giant strides that it is handling the COVID-19 epidemic as well as emergency response. There should be one call centre in Karachi for fire, ambulance, police emergency and handling all emergency responses, so there is data management at one place. This is what CPLC did and broadened Spatial Crime Analysis. Spatial Crime Analysis means reading the language of crime. For instance, studying why there is an increase in murders in the slums. There is a lack of electricity and water, the husband comes home, tempers run high, gutters are overflowing, the environment is bad and that leads to violence, even murder. Police abroad study this environment and try to improve it to bring down the crime rate. They reduce crimes by changing the environment. Here, there is no data available.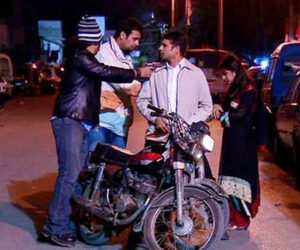 Actually crime in Karachi is much less than what it should be, considering the size of the city. So many slums and the more slums you have, the higher the percentage of crime and petty crimes. The poor suffer more because they can't speak up.
Ironically, Punjab has been following my policies more than my own province. Shahbaz Sharif called me into a couple of security cabinet meetings, but I have never been invited in Sindh. Look at Punjab, how they have learnt from us. They came and studied the CPLC model, they made one call centre, they say it's like a Star Trek cell.
If you enhance public confidence, everything is doable, no matter what the level of crime. If a person can feel comfortable going to a police station, lodging his complaint and putting it on record, 60 percent of your job is done. They made a mess of the Public Safety Commission, merged the Police Complaint Authority. As a result, neither the police is safe, nor is the public. They don't even have a Home Secretary, because the general public is not a priority, they have no feeling for the common man, there is an intentional disconnect. Whenever I call, 90 percent of the time the police officers are in endless meetings.
There are exceptions like DIG Karachi, Ghulam Nabi Memon, who is a very fine person, but if you weigh him down with unnecessary tasks, how is he going to plan things? Once these good people get transferred out, the lid on the pan of crime will burst.
Karachi can become one of the best cities of the world, because there is unlimited potential. Instead of ridiculous projects, there should be night patrolling and intelligent cameras put up in the city. The National Accountability Bureau (NAB) should investigate the lack of cameras in the city.
Given a year with all this authority, I can convert this police. It's not that there are no funds. There is a plethora of funds, but they are going in the wrong direction. Funding is more than enough but nobody wants to take on corrupt police officers. Why not have a neutral audit of all the police officers? What is the source of their wealth? Check with the Federal Investigation Agency (FIA) how often they have gone abroad, where have they gone, where do their children study.
Why does the media not identify these issues? Back in the old days, reporters used to do research, identify and highlight the issues but most reporters today are neither competent nor interested in serious work. The media contents itself with highlighting fanciful projects of the police. There are a few set journalists from newspapers like Dawn who profile projects like apps, police operations, Eagle Force and Black Panthers in the headlines. Where will this roller skating police be patrolling? Look at the state of the roads. This is all a drama.