The dynamo of the Hum TV network, Sultana Siddiqui, exemplifies Thomas Edison's aphorism: "Genius is 1 percent inspiration and 99 percent perspiration." In her book, talent without hard work is akin to dreaming without a goal in mind. With single-minded devotion, she has translated her vision into reality no matter what curveballs life has thrown at her.
In recent years, Sultana's strength has really been put to the test: "If anyone even picks up a sword to slay me, I am not affected. But if it's my family or close friends who turn against me, I am undone. They are my weak spot." She smiles, but there is pain in her eyes.
Hum TV has been embroiled in a takeover bid by Sultana's brother, Jahangir Siddiqui. "It all boils down to his ego," is her blunt assessment. "I loved my brother a lot and still do. I pray to God that He soften his heart. Perhaps it's difficult to accept a strong, independent woman."
Apart from the wear and tear wrought by a family feud, she has faced a vilification campaign orchestrated by a Facebook page, which she promptly reported to the Cyber Crime authorities.
"I have the names and statements of the boys; they were nabbed in 2013," she pulls out papers from a drawer. "Had I pursued the case, those boys would have been in jail! But I let them go." Her eyes flash fire and you glimpse the iron resolve that propelled a government school girl from Hyderabad to the top echelons of the entertainment industry.
Sultana Siddiqui's journey began in Hyderabad. She was one of 10 siblings, but her mother did not differentiate between the sons and daughters, which gave Sultana an independence of spirit and ambition not constricted by gender. "I liked everything that boys did. I didn't understand girly things! Never played with dolls. Instead, I played gulli danda, cricket, climbed trees and scaled walls. I felt like I was Tarzan! I used to have falls and scrapes. My mother would be worried, but my father laughed at my antics."
After marriage, Sultana had to not only give up her studies, but also say goodbye to all her aspirations to work. "I had to wear a burqa," she says.
Sultana had friends like Anis Haroon, Mehtab Rashdi and Fehmida Riaz at school, and exceptional teachers, Apa Maryam and Apa Shams. In 1958, when the Empress of Iran, Farah Diba visited Pakistan, Siddiqui was part of the school entourage chosen to greet her. She also met Queen Elizabeth in Lahore. She attended Girls Guide camps in Murree.
A high achiever, she excelled at everything she set her mind to: theatre, sports, debates, dance, painting. Marriage proposals poured in, but her mother would put them off by saying that her daughter had to graduate first before tying the knot.
Meanwhile, inspired by her brother Mazhar, she decided to take the CSS exam and chose Comparative Religion and Arabic as her subjects for the Bachelor's degree. Why Comparative Religion? Her eyes twinkle, "Because I looked up the subjects for CSS to check which ones you could score the best marks in."
But life had other plans for her. When she was halfway through her Master's degree, her parents arranged her marriage. The in-laws assured her mother that the bride would be allowed to complete her degree and work. But that was not to be. After marriage, the couple moved to Karachi, and Sultana had to not only give up her studies, but also say goodbye to all her aspirations to work. "I had to wear a burqa," she says.
From a single, subdued mother of three boys under five, Sultana rose to head the Hum TV Empire
As the years flew by, the free spirited girl's feet became mired in cement: "There are men who are attracted by accomplished girls, but once they are married they want to cage them."
Seven years and three children later, Sultana had lost her confidence and her personality had been totally crushed. "But the day I realised that my children were getting adversely affected by this situation, I mustered the courage to walk out. My youngest son was just a year old then."
Fortunately, her family stood by her, especially her brother Mazhar. "He has been with me every step of the way. In order to succeed in a patriarchal society like ours, a woman needs the support of her father, brother or husband. If she has that support, no one can raise a finger against her."
Sultana used to get offers to work for television when she was married, but she was denied permission. It was only in 1974 that she started working with PTV; she threw herself headlong into her career. From a single, subdued mother of three boys under five, Sultana rose to head the Hum TV Empire, which spans broadcasting, content production, online media, film production and distribution, print magazines in fashion and food, and mega events like fashion shows, bridal weeks, family festivals and awards shows.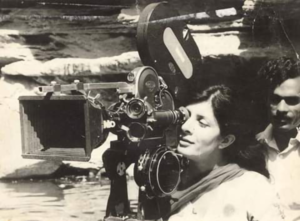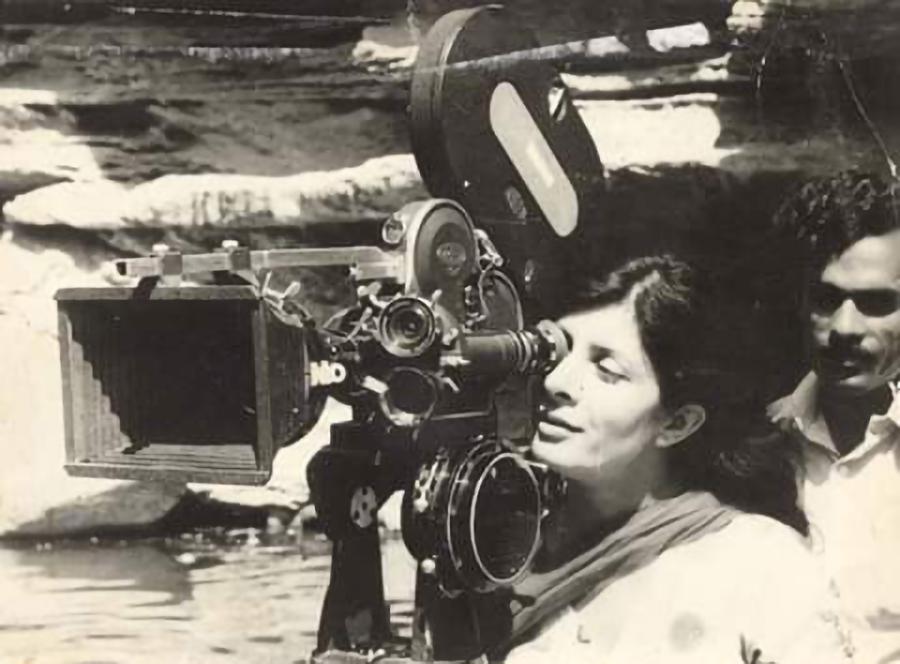 How did she pull it off?
"I wanted to prove myself. I never took a rupee from anyone. I worked 18 hours a day. My brother and brother-in-law encouraged me and the confidence that I had lost was resurrected. Mazhar used to take me to the studios for TV programmes and wait outside until the recording was over."
Sultana asserts that girls are way more brilliant than boys because they are focused and disciplined. "All they need is confidence. But we oppress our girls."
Her advice to girls is, "make yourself financially independent. When you are economically sound, you have the decision-making power in your hands. To go forward, you will have to stand on your own two feet."
How does she counter the argument that working women make terrible mothers? "People who don't work themselves say this," says Sultana. The children of working mothers are way more brilliant, independent and confident than those of mothers who stay at home. I used to lug my children around with me to work. Look at them now, they are leaders! They are decisive risk-takers, with great instincts."
Sultana began her career as an actor in PTV dramas, but quit only after doing two plays. "One was a romantic play. I was not divorced yet. And I was uncomfortable doing it. Besides I was afraid of what people might say."
She moved on to doing regional programmes in Sindhi so she could finish her work by 5 p.m. and be home with her three boys. While working at PTV, Siddiqui learnt how to fill out a tender, sell ballot boxes, supply heavy machinery to steel mills, book a stall at Shalimar Plaza and buy and sell plots in SITE area. "If I bought a plot for 4 lacs, I sold it for 25 lacs." Sultana does not have a degree in marketing, but she has a sharp eye and a gut instinct when it comes to business. Her sons, who are marketing graduates from foreign universities, consult her before inking any business deals. Her advice: "If you do business with someone, you must trust that person. If there is no trust, there is no relationship. The vibes should be good, whether you are looking for a life partner or a business partner."
When posts for play directors were advertised by PTV, she applied and went through a rigorous examination — a written test plus viva
As Sultana's career with PTV chugged along, she went on to do music shows with Nazia Hassan, Ali Haider, Abida Parveen and Tina Sani. When posts for play directors were advertised by PTV, she applied and went through a rigorous examination — a written test plus viva. "Now there is nepotism and politics when directors are being selected. Look at the calibre of the present directors."
Sultana went on to direct the phenomenally successful Marvi with debutant Ghazal Siddique, first in Sindhi and later in Urdu.
"A woman poses a challenge to people when she becomes successful," says Sultana. "No one bothers with a mediocre person. So long as I was doing small programmes for TV nobody cared, but in 1981, when I got a PTV award in the music category, the obstacles began to surface. And when I began producing dramas, many of the big names in TV said that they would not allow me to do plays. "She is a Sindhi, so she should do Sindhi programmes" they said. "At the weekly General Managers' meeting, they tried to put me down. But they could not harm me because I was simply focused on my work."
Sultana went on to win PTV's Silver Jubilee Award for children's programming. She got the idea for it from an amazing children's programme she had seen in Japan in 1981.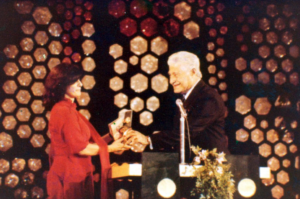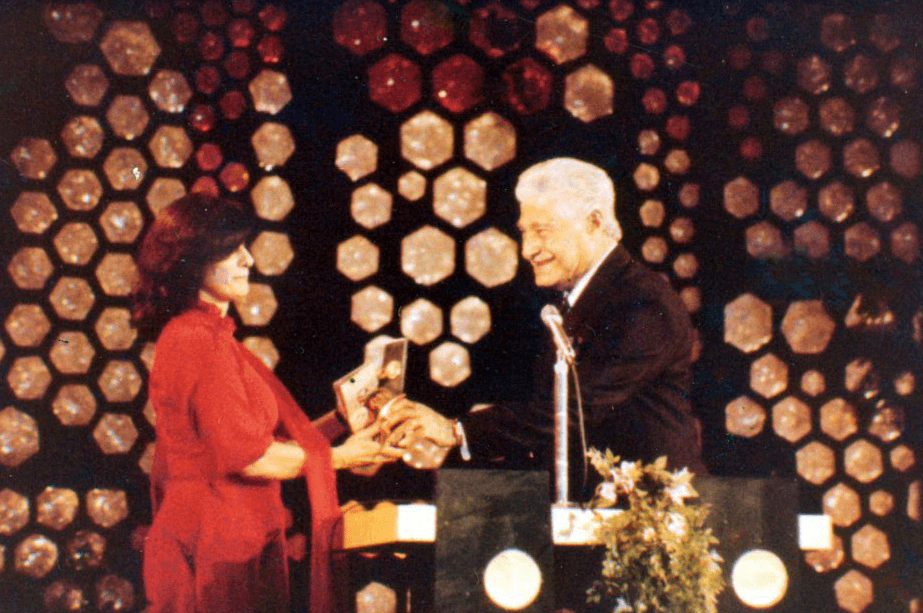 In 1996, she opened her own production house, named Moomal Productions after her daughter-in-law, at her Bath Island residence and in 2000 she resigned from PTV. When private channels started, ARY wanted Sultana to work with them, but her son Duraid, who had returned after completing his studies abroad, convinced her to set up her own channel. And so, in 2003 the Hum journey commenced.
It was the first channel to be listed on the public stock exchange. While looking for shareholders to invest in the channel, Sultana asked her brother Jahangir Siddiqui, among many others, to join them. "JS put in about 6 crores. He said I'm investing this money because I know you, Sultana, you will do it. In return for his 6 crores, we gave him approximately 250 crores, apart from bonuses."
Once news about Sultana's upcoming TV channel broke, she received a 22-page warning letter: do not open a new channel, this is a crocodile-infested field. "I also received calls saying, 'if you give up the idea of this channel, we guarantee that we will buy content from your production house for the next 10 years.'"
The transition from PTV to Hum TV was exciting, exhilarating: "We could take our own decisions now. Duraid wanted 30 percent representation of women in Hum TV. If women are given senior positions, the environment of an organisation certainly improves; people are scared of misbehaving because they know that harassment of women will never be tolerated. At our annual picnics and dinners, I talk to the staff, including drivers, and tell them to be good to their wives so that their kids can grow up with sound values."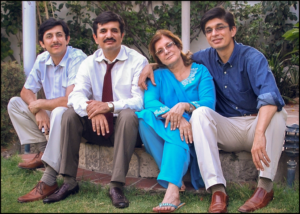 Sultana's passion for her work shines through when she talks about Zindagi Gulzar Hai, a play directed by her after a long break, that became a huge sensation. "I used to scribble notes even in my sleep when it was on air. In the morning, I would find lines written on top of each other." A light sleeper, she laughs as she says, "We will get enough time to sleep once we finally fall asleep."
One thing she found incomprehensible in all TV plays was that only villains were shown drinking or smoking: "Anyone can smoke or drink, it does not make them a good or a bad person."
The Hum office however, is a smoke-free zone. Anyone who wants to smoke has to step out. "Except for the girls, who can go on the roof; I don't want them to be stared at because they were smoking in a street corner. Women should have the freedom to smoke. So what if Mahira Khan smokes?"
When Hum branched out into news, Sultana insisted that people who appear on Hum talk shows show tolerance for each other's point of view, and that the channel refrain from cluttering the TV screen with tickers. Further, she objected to interviews of rape victims where the faces were not blurred. She wrote letters to PEMRA and now they have started blurring the faces of rape victims. "They should show the pictures of rapists and criminals instead," she suggests.
While it is true that in Pakistan the odds are weighted against women, Sultana insists that women should not become the object of pity. "I hate being pitied. We all have problems, but women need to be strong and stop feeling sorry for themselves. Roti dhoti larkiyoun ko har aik rulata hai. Hum aurat ko roti hi dekhna chahtay hain."
"I hate negativity. My personality is so strong that I can make a negative person turn positive! Positive thinking has the power to change the direction of our lives."
How then does she explain all the weepy women in assorted Hum dramas, bemoaning their fate? "But then, don't you see how they take a stand in the end, how they put the men in their place? Look at Kankar, Humsafar, Udaari," she counters.
On another note, what is her take on the runaway success of the Turkish drama series Ertugrul and the inability of Pakistani dramas to create such content?
"They expect us to make dramas like Ertugrul, but we are not allowed to show even a drop of blood. If we show a hanging, we get a letter of protest. When a Hum serial was titled Kun Faya Kun, people went to court. I had to change the name. They say, don't show divorce, extra-marital affairs and digital messaging between boys and girls in TV plays; don't show a flirtatious girl, as it leads to divorce; don't show rape, it encourages more rape cases. Why not? Are we not a reflection of our society?" Isn't this is what is being shown in the news, from morning to night?"
Sultana says that there is a need to replace this dual policy with a uniform policy for everyone. "In 1977 we used to self-censor in PTV. Then came Zia-ul-Haq and ruined everything. Even a drowning girl had to have a dupatta covering her head. In a dream sequence, the dupatta had to stay. Even now, many policies are still unclear."
In 2008, Sultana was conferred the President's Award for Pride of Performance in recognition of her exceptional services in the field of arts. In 2020, she won the highest civilian award, Sitara-e-Imtiaz, for outstanding services in the field of media. But she is not one to rest on her laurels.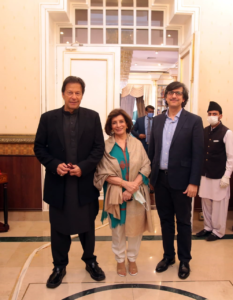 A back cushion rests on her leather chair, but not once in our three-hour conversation does she recline in her seat. As the hours tick by, she sits on the edge of her chair and leans into life. Her inner child is evident as she talks animatedly of a dizzying array of plans for the months ahead. "We have so much talent but no film academies. So many TV channels, but no training. Nothing that will create jobs. I have offered my services free to the government."
The Karachi Film Society is her brainchild; it comprises distinguished people like Dr Ishrat Hussain and Sharmeen Obaid-Chinoy. "We held film festivals for two years; Indian artistes came and we conducted workshops with them at places like IBA." Sultana received help from the Sindh government, but when she asked people from her community to join, "they said 'wah wah' to my ideas and then disappeared because they thought it was a waste of time; I believe it would be a valuable use of their time!"
Sultana marvels at the talent of kids from Lyari, Korangi and Baldia, who made impressive films with very basic equipment. She is planning a film festival in April or May next year. She says she wants to promote Pakistan's soft image. Hum TV's award ceremonies, which were held abroad, are a case in point. Undertaken at great risk because they entailed huge expenditure and little profit, Sultana reveals that the shows in Dubai, Canada and Houston were a television landmark: "The Canadian Embassy gave us so many visas and were so supportive. The Mayor and Minister for Culture attended and they even had a separate table for us upon arrival at the airport. For the Houston show, the American Embassy gave us Abida Parveen's visa in one day!" However, she points out that "our government should be aiding us in this image-building exercise. After all, we are ambassadors for Pakistan."
"My sons' wives are like my daughters. Perhaps my own daughters would not have been as loving as them," says Sultana
What makes Sultana Siddiqui tick?
"Nature. Children. Positivity. I hate negativity. My personality is so strong that I can make a negative person turn positive! Positive thinking has the power to change the direction of our lives."
There is a lightness of being about this multi-tasker, despite her seniority, that prompts me to ask the next question: how old do you feel?
"I don't feel my age. I'm as old as the person I'm sitting with. Only the mirror reminds me that I have wrinkles now or my hair is greying. I pray that I remain healthy."
Does she ever dwell on her ailments?
"Never! Recently, I had a stomach infection for four days; I was shivering and feeling unwell. But the day I discovered that it was not Covid, nor malaria or dengue, I jumped out of bed like a kid!"
Sultana loves meeting people and observing them. "If I am sick, put me in a room with four people and I will recover!" she roars with laughter.
Mother-in-law to three bahus, how different is she from the traditional mother-in-law shown in TV plays?
"My friends Khusbakht and Mehtab say, it's good for us that your children got married before ours; we learnt how to be good mothers-in-law from you. My sons' wives are like my daughters. Perhaps my own daughters would not have been as loving as them."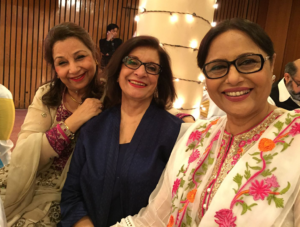 The eternal optimist, Sultana dispenses nuggets of wisdom throughout our conversation. "I tell my sons and my grandchildren that as we grow older, you must praise us. If I am looking good, please do tell me, 'Dadi, you are looking good.' If I speak well, they must compliment me. At this age we need to hear praise, it does wonders for our health. If I'm sick, they must come and ask me how I am feeling. You should all be doing this for your mothers and grandmothers."
When Sultana was in Class 5, the teacher asked the children to write an essay on the same old topic: What will you become when you grow up? "I wrote that I will acquire a big plane in which I will travel and see the whole world." The teacher laughed and gave her a present for her prescient essay. An avid traveller, Siddiqui has been to 60 countries and on her bucket list is the desire to see the whole world.
Any life lesson that she would want to impart to her followers?
She fixes me with her unwavering gaze: "Rukna naheen hai. Many people stood by me in my toughest times. But in the end, you have to fight your own battles. You may have a battalion behind you, but ultimately, it is your own war, your own struggle. Whenever I have stopped, I have felt the dagger jabbing me in the back. Perhaps this is Allah's way of getting work out of me, He does not let me relax. He wants me to utilise the talent that He has bestowed upon me."
---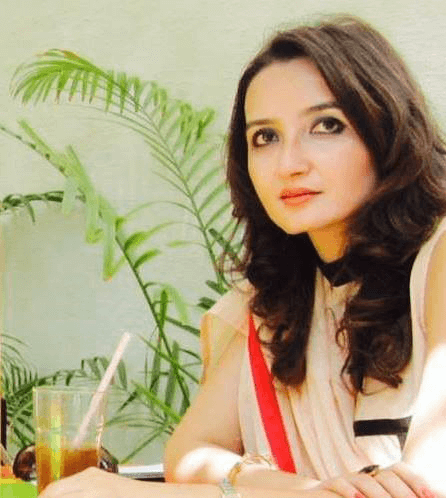 Maheen Usmani
The writer is a journalist and author of The Mercurial Mr Bhutto and Other Stories