TV One is again offering a great mix of high-drama, suspense, wit and laughter, sensation, style and beauty and celebrity interviews this season…
Morning Star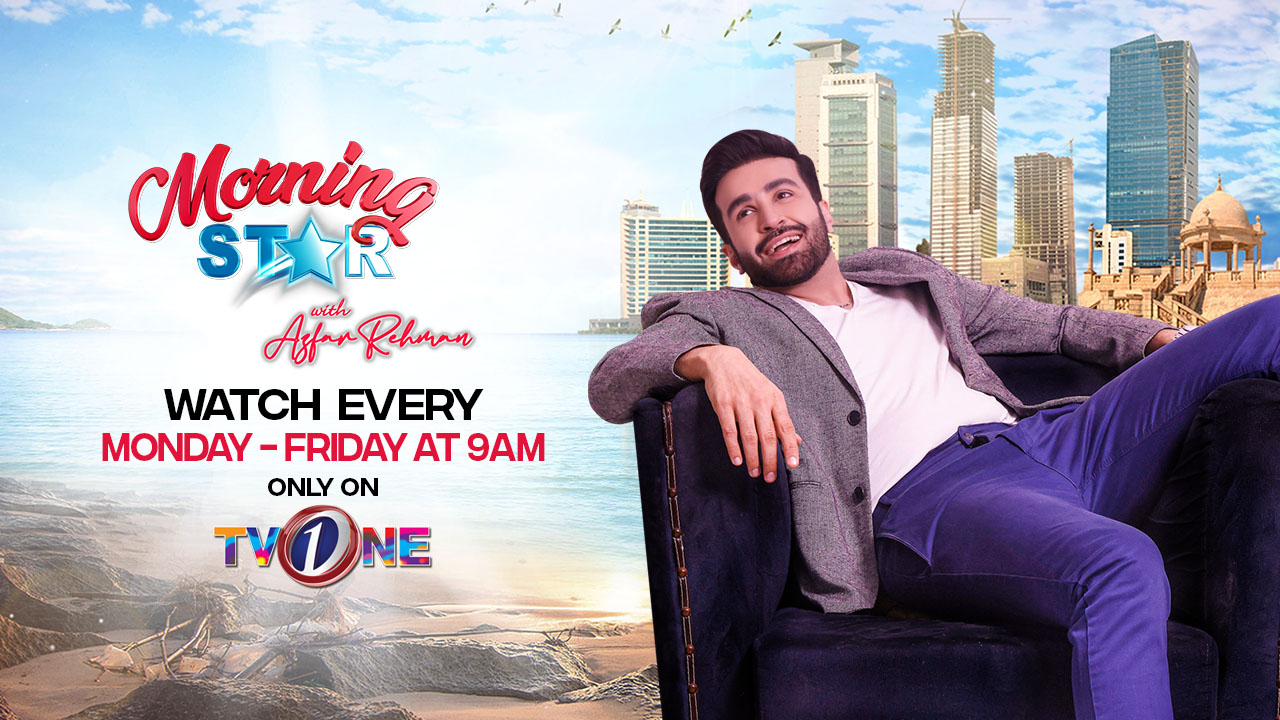 Monday to Friday from 9–11:30am
Morning Star with Azfar Rehman is making our mornings full of life, energy and laughter. A hugely popular, well-established actor who has proven his mettle in the entertainment industry, Azfar Rehman serves as the perfect host for this morning show. His gift of the gab, sense of humor, and cerebral edge is the primary reason to tune into the show every morning.
Airing every daily from Monday to Friday, Morning Star with Azfar Rehman engages its audience by incorporating entertainment with information and advice meted out by professionals.
Azfar joins Chef Muneeza Adeel— the kitchen queen— every morning to create amazing recipes. Their daily friendly banter replete with gastronomical puns provides the much needed laughter therapy. With physical health being the need of the hour, the recorded and live segments hosted by top notch experts like Yogi Wajahat, Shoaib Khan and Hina Anis in the area of 'Fitness and Nutrition', showcase a slew of fitness routines and nutritious recipes twice a week. One of the biggest accomplishments of the show thus far has been to incorporate lawyers, psychotherapists, psychiatrists, dermatologists, pediatricians, herbalists, aestheticians, and cosmetologists in its segments — 'Humaray Mehmaan' and 'Chamakte Chehray'.
The exclusive weekly segment 'Husn Dou Bala' brings forth the latest hair and makeup trends with distinguished stylists like Akif Ilyas, Adnan Ansari and Shazia Marghoob, who put all their creative and aesthetic skills on display. 'Ghar Singhar' features interior designers who collaborate to revamp old furniture and create beautiful pieces for your homes. Every Friday features 'Zaicha' with the tarot card reader Unsa Shah, combined with 'Wazaif' suggested by the religious scholar Dr Imranul Haq Kilyanvi.
Mor Moharan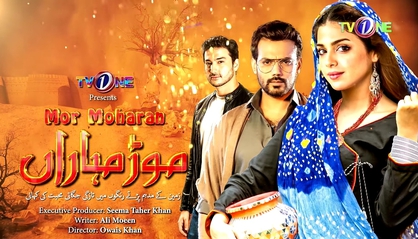 The drama continues to win hearts.
As the story progresses, suppressed emotions are being revealed and conspiracies exposed. The beautiful, gutsy heroine Rohi is facing the hostility of the local landlords as she protests against their callous actions that damage the environment. And that too in a feudal society where women have no voice.
Sadly, one of them is her own father, Malook Shah, who partnering with his old friend Princess Almas is planning to set up a coal power plant. While Malook adores his only child, he would not like his business to be jeopardised. Meantime, Princess Almas's son Sikandar has fallen head over heels in love with Rohi. She too is attracted by his boyish charm. But will Almas surrender to the wish of her son?
The other roadblock to Rohi's dreams is the handsome feudal playboy Ahmed Gardezi. A sugar baron and avid hunter, Gardezi has no concern for the environment and also sees Rohi as an impediment to his plans. He and Rohi have some fierce encounters and the battle lines are drawn.
The most endearing character, however, is Gardezi's saintly grandmother. Her dialogues are a joy to hear and her simple language reflects the purity of her heart. The performances of all main characters are convincing and the actors seem to be living their roles. The stunning locales and the haunting music is the icing on the cake.
Susralies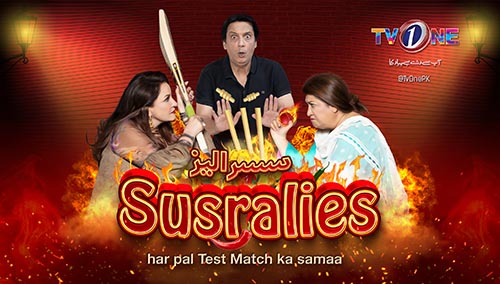 This entertaining sitcom is winning viewership.
With Hina Dilpazir and Saba Faisal as warring sisters-in-laws— Sultana and Shabana— their one-liners are brutal. Adding fuel to the fire is their domestic help, played by the inimitable Faisal Kazi. His running commentary is hilarious as he ducks the savage barbs coming his way.
The sweet romance between Aliyan and Sara faces ups and downs but their mutual chemistry seems ok. Now the question is whether the two sisters-in-law will allow this union? While the other characters come and go, it is basically Sultana and Shabana, who draw the most laughs.
Harjai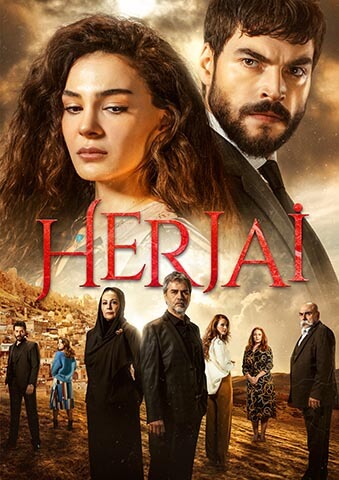 Loyal Viewership
Turkish drama Harjai with its roller coaster storyline has won loyal viewers. Just as one crisis is dealt with, another catastrophe occurs, leaving the families aghast. Bitter memories and vows of revenge stoke the fire.
The main leads— Reyyan and Miran— are in love and get married but the sword of vengeance hangs between them. Their families are sworn enemies. Apart from this, Miran's first wife and Reyyan's jilted suitor keep scheming against them. All the betrayals and conspiracies provide the spice to keep the pot simmering. The stunning scenery, costumes and charming actors provide a welcome relief from all the dark elements in the drama.
Dil Bhatkay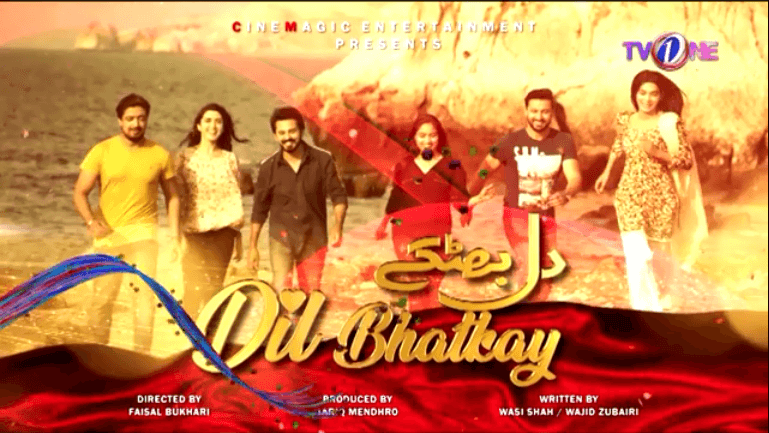 A new serial all set to make waves this summer
Dil Bhatkay is a gripping story of six millenials— Ramis, Rama, Adnan, Tanya, Misha and Jasim— charting new paths for their future. These university class-fellows have dreams, ambitions and goals. But to realise them, they must stifle their desires and make huge sacrifices. Can they do it?
Produced by veteran artist and director Sangeeta, Dil Bhatkay has a powerful script beautifully enacted by a star cast with an OST by Shafqat Amanat Ali.
Starring: Babar Ali, Bilal Qureshi, Eeshal Fayyaz, Saba Faisal, Huma Nawab, Shabbir Jan
Mann Piyasa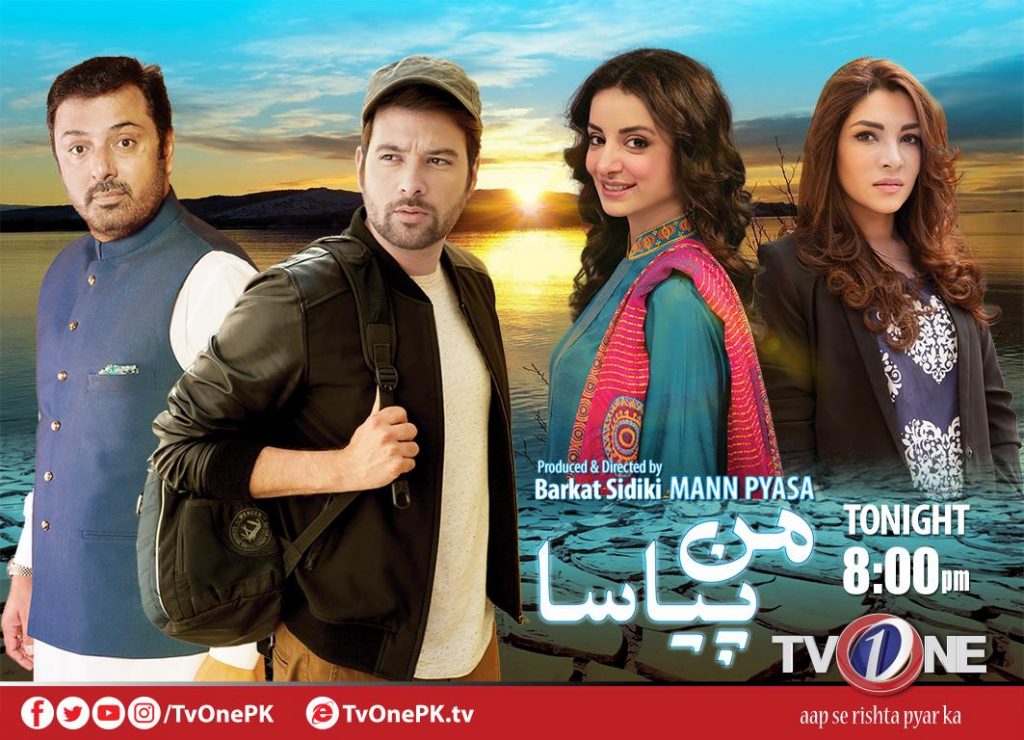 A play highlighting social themes.
TVONE's Mann Piyasa— a powerful story that throws light on the water crisis and the criminal activities of the water mafia— is on air at a time when the whole country is facing the fallout of water scarcity. The issue is woven beautifully in a heart-moving story of passionate love and longing, shattered dreams and the lust for revenge.
Apart from Mann Piyasa's storyline, the dialogues by Shamim Bazil are forceful and engaging. Another plus point is the depiction of strong, independent career women, who are breaking barriers. Stars including Sarwat Gilani, Noman Ejaz, Mikail Zulfiqar and Zhalay Sarhadi have given this drama a very current, happening now feel.
The theme song, sung by Asrar, is mesmerizing and is already a hit.
Khwaja Naveed Ki Adalat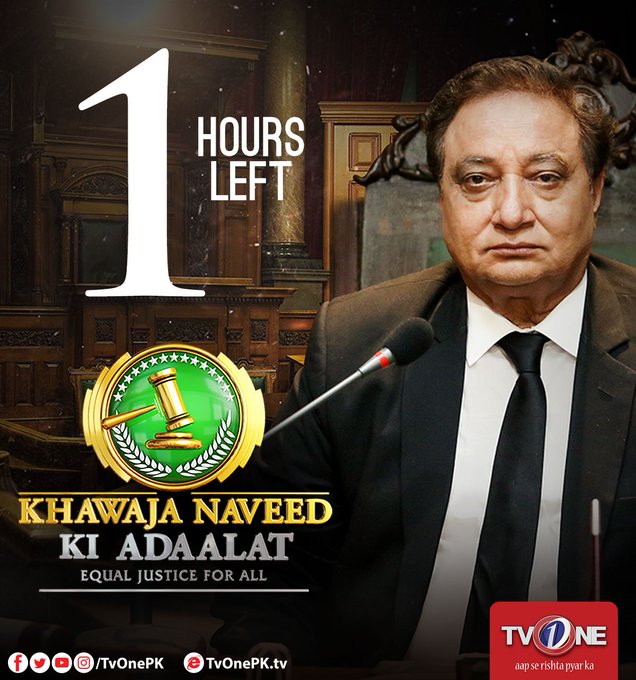 High drama in the courtroom!
For it is the 'peoples' court & Khawaja Naveed is in the chair
Whether it is marital problems, property ownership, child custody or business disputes — Khwaja Naveed puts all wrongdoers in the dock and provides immediate relief to the innocent. The best part being his sympathetic manner towards those who are wronged and the way he deals with culprits. His vast legal experience offers knowledge of the law, while his volley of humorous darts provides much entertainment in the courtroom.
The Big Pick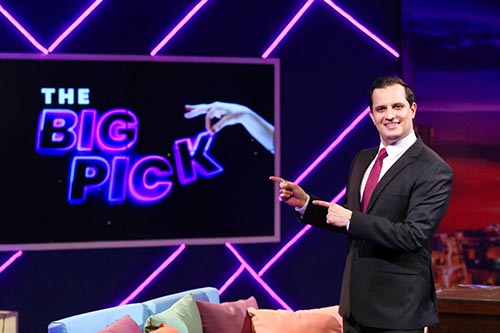 This show is BIG: big stars, big break ups and mega cover-ups.
Host Hasan Chaudhry has a very persuasive manner that compels guests to give candid answers to his audacious questions. He doesn't bully, but will not buy crap. Whether it is Mawra Husain, Dur-e-Fishan, Omair Rana, Sonia Husain, Wahaj or Imran Ashraf everyone feels comfortable sharing their experiences with the host.
With a very successful season behind him, Hasan is ready with a new roster of 'A-category list guests.'
The Mazeydar Show

The popular one.
When hosts Adi and Faizan are on the screen, there are bound to be bursts of humour, laughter and cheeky banter. The Mazeydar Show is actually all about giving their celebrity guests a space where they can speak their minds and bare their hearts.
While Faizan may ask a direct question, Adi lightens the mood with a pinch of humour. This way they are perfect foils for each other's audacity and disarm their guests completely. No matter how tough the question is, the guests always enjoy them.
Noori

A drama serial with an inspiring message
Spirited, pretty young girl Noori is determined to participate in a national championship and win. That is because her father, a star athlete of his time, broke his leg just before a mega-event. Noori is now determined to bring the cup home for her father.
However, she meets multiple obstacles in the form of a jealous stalker because of which she has to leave her school. Now she is forced to find employment in a home, where she cannot continue her training.
But then her employer's son, seeing her passion for pursuing her goal becomes a savior, and persuades her to resume her training under his guidance. Just when she thinks she is getting closer to realizing her dream, another hurdle appears in front of her which changes everything.