ISLAMABAD: The World Economic Forum (WEF) has predicted that over the next five years 69 million new jobs would be created in Pakistan and 83 million eliminated, while 23 percent of jobs are expected to change.
In its "Future of Jobs Report 2023", the WEF has also predicted that the green transition and localisation of supply chains would lead to net job growth.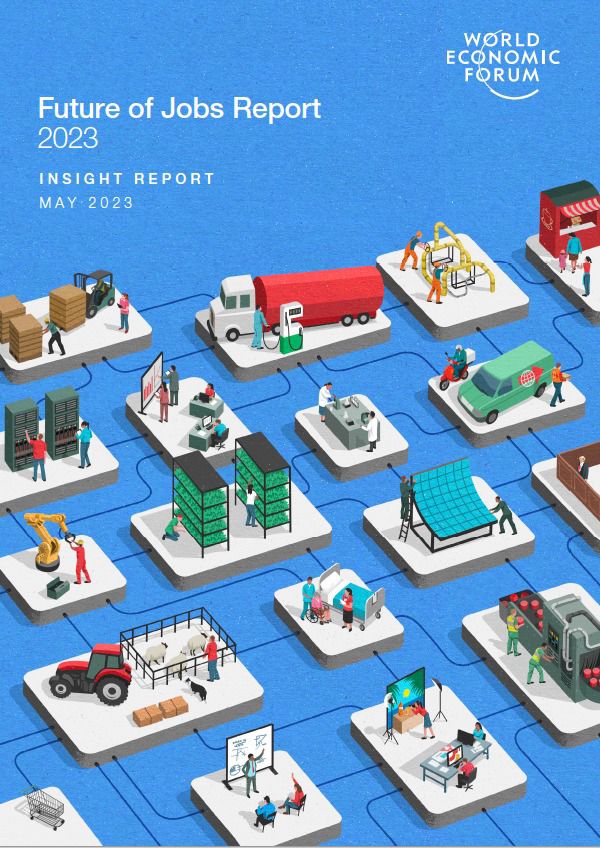 The report comprehensively analyzes the changing landscape of employment in the country, focusing on emerging trends, technologies, and skills required for the workforce in the coming years.
The report estimates that cognitive skills such as analytical and creative thinking will be the most important for workers in 2023 and over the next five years, and companies' skills strategies will focus on AI and big data specifically. The report also suggests that while reskilling and upskilling towards green skills is growing, it is not keeping pace with climate targets.
The report delves into key aspects, such as global trends and technologies, role outlooks, core skills, and workforce strategies, to provide a holistic view of Pakistan's job market landscape. The findings highlight Pakistan's strengths and areas for improvement as it navigates the rapidly changing global job market.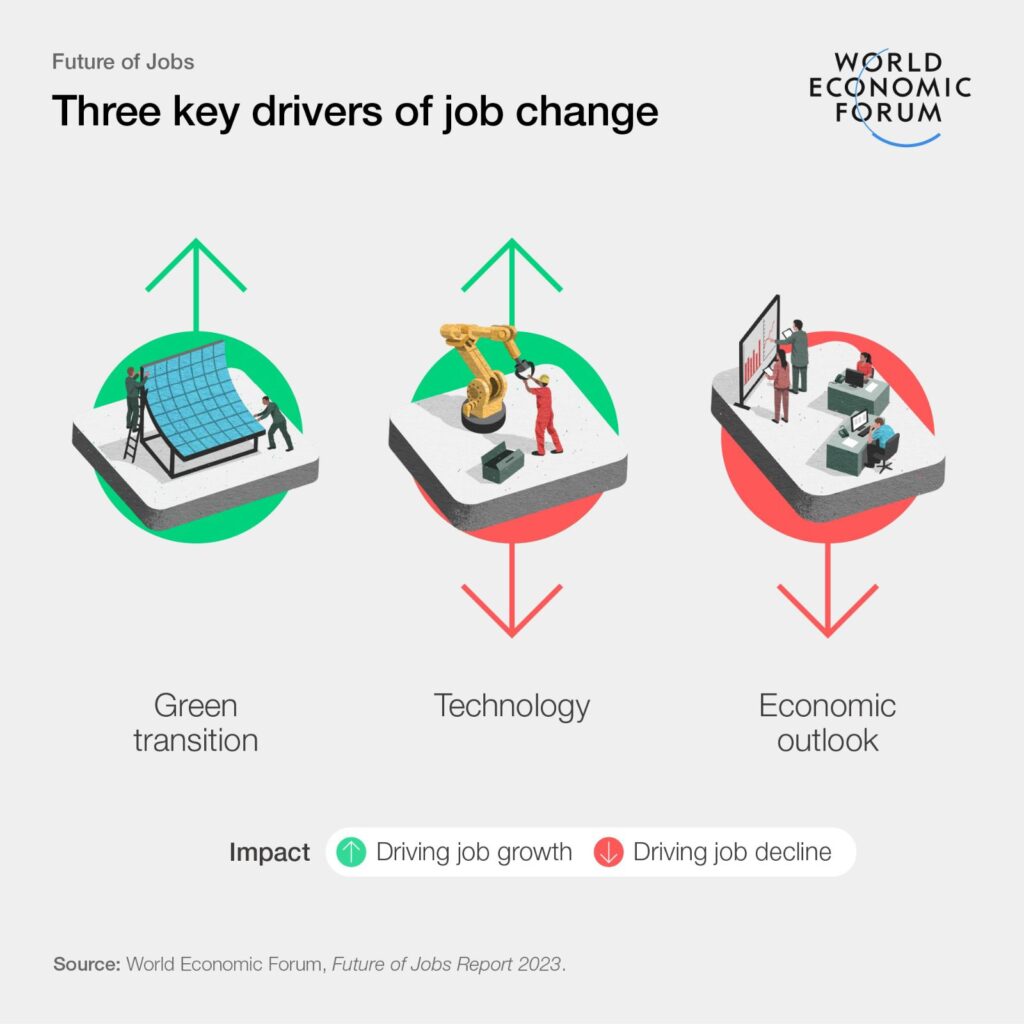 The working-age population in Pakistan is a notable 85.78 million, which signifies a vast pool of potential talent. The country's labour force participation rate stands at 57%, with 55% of the workforce in vulnerable employment. However, the unemployment rate remains relatively low at 5%.
The report identifies several global trends and technologies that impact Pakistan's job market, such as digital platforms and apps, big-data analytics, and education and workforce development technologies. These trends and technologies play a crucial role in driving industry transformation and creating new employment opportunities.
Amir Jahangir, Chief Executive Officer of Mishal Pakistan, the Country Partner Institute of the Center for New Economy and Societies Platform, World Economic Forum, said that Pakistan has immense potential to contribute to the global workforce. "By focusing on strengthening our education system, investing in vocational and technical training, and nurturing a culture of innovation, we can better equip our population to excel in the global job market," he said.
"We also need to concentrate on upskilling and reskilling our workforce in high-demand areas, such as AI, big data, and green technologies, to enhance our competitive advantage."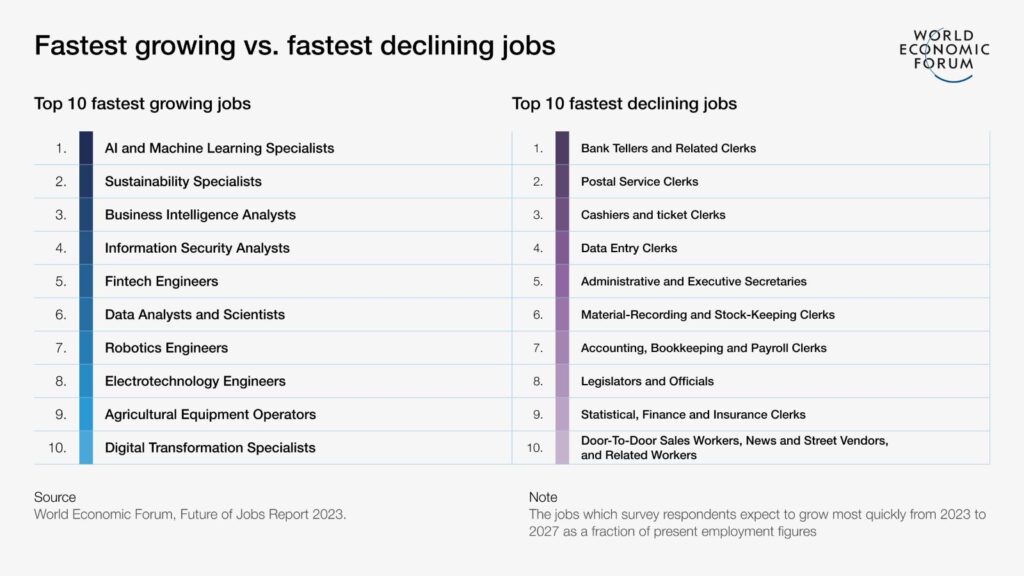 In terms of core skills, the report emphasizes the importance of cognitive skills, engagement skills, management skills, and technology skills in Pakistan's job market. Businesses in the country are focusing on reskilling and upskilling their workforce, with creative thinking, AI and big data, and leadership and social influence identified as the most prioritised skills for the next five years.
Muhammad Ali, Chairman of MAGM Ventures, said that he sees a shift in the Pakistani job market from jobs rewarding generalists to those rewarding specialists. "This is expected to lead to a mindset shift among youth, the private sector as well as government policy from social sciences to STEM (Science, Technology, Engineering and Mathematics) and to skill-based vocational training".
Pakistan's workforce strategy outlook reveals a mixed picture. While there is a 41% expectation of talent availability improvement when hiring, there is also a 24% expectation of worsening talent retention for the existing workforce. The report suggests that businesses in the country must adopt improved people-and-culture metrics, reporting, and diversity, equity, and inclusion (DEI) policies to enhance talent availability.
DEI programmes in Pakistan emphasise offering greater flexibility in education requirements, degree requirements for roles, and setting up Employee Representation Groups. Currently, 45% of the surveyed organisations have DEI programmes in place, compared to the global average of 67%.
In Pakistan, there is a more negative outlook on talent development compared to the global average, with only 45% of respondents expressing a positive outlook for the next five years. This is consistent with Pakistan's lower skills stability of 44% compared to the global average of 56%. Moreover, Pakistani businesses value the completion of short courses and online certificates significantly higher than in countries like the Republic of Korea and Switzerland, with 41% of Pakistani businesses considering them, more than twice the global average of 19%. This highlights the need for Pakistan to focus on workforce skill development and upskilling to improve talent development and stay competitive in the global market.
Saadia Zahidi, Managing Director, World Economic Forum, the past three years have been filled with upheaval and uncertainty for the people around the world with COVID-19, geopolitical and economic shifts, and the rapid advancement of AI and other technologies now risks adding more uncertainty. "The good news is that there is a clear way forward to ensure resilience. The governments and businesses must invest in supporting the shift to the jobs of the future through the education, reskilling, and social support structures that can ensure individuals are at the heart of the future of work."
Mishal Pakistan, the Country Partner Institute of the Center for New Economy and Societies Platform, World Economic Forum, also announced plans to develop a comprehensive report on the Future of Jobs for Pakistan in the third quarter of 2023. This groundbreaking report will provide an in-depth analysis of the nation's evolving job landscape, addressing the challenges and opportunities in various sectors. By leveraging data and insights, the report aims to equip policymakers, industry leaders, and job seekers with valuable information to navigate and adapt to the rapidly changing job market, fostering a resilient and thriving economy for Pakistan.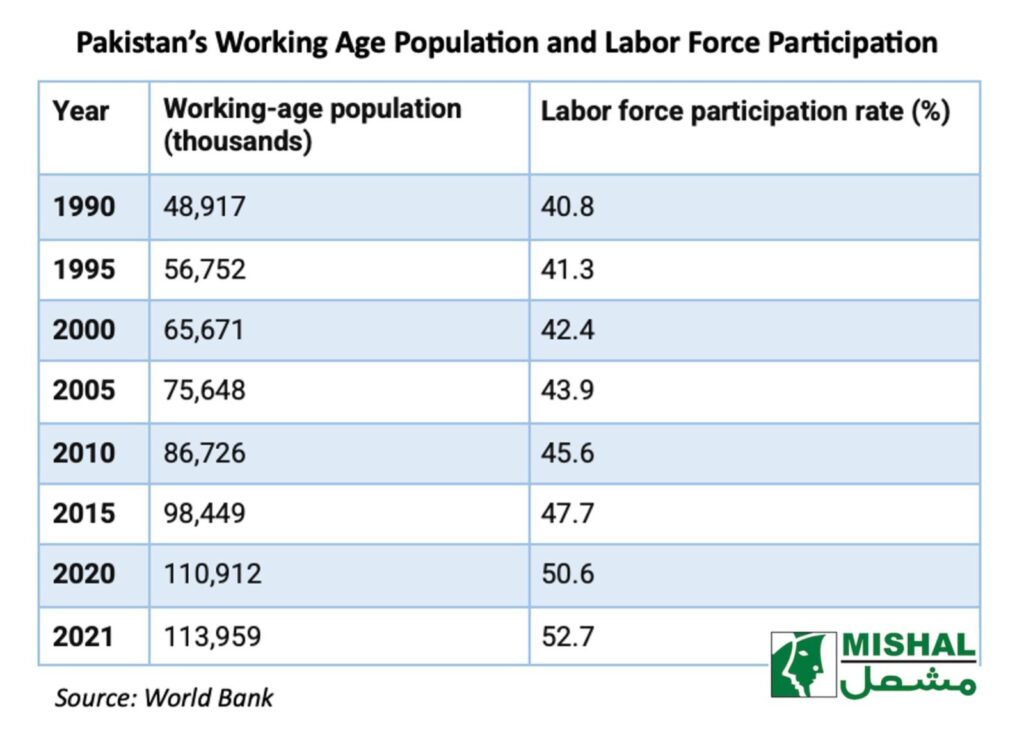 Since its first edition in 2016, the World Economic Forum's bi-annual Future of Jobs Report has tracked the labour-market impact of the Fourth Industrial Revolution, identifying the potential scale of occupational disruption and growth alongside strategies for empowering job transitions from declining to emerging roles. The Future of Jobs 2023 report serves as a valuable resource for businesses, policymakers, and individuals globally and in Pakistan to better understand the current and future landscape of the job market. With this knowledge, the countries can develop strategic plans to harness their potential, improve workforce development, and ensure long-term economic growth.