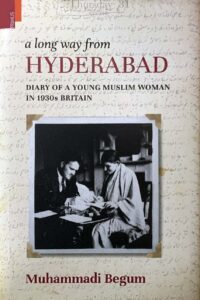 It's always exciting to discover a diary or letters from the past. A bygone age comes to life, new details come to light and events and histories are seen with a fresh eye. Muhammadi Begum's diary joins the list of these narratives. This contribution is all the more remarkable since her situation was so very unique.
A Long Way from Hyderabad: Diary of a Young Muslim Woman in 1930s Britain is a detailed account of her years spent at Oxford College in England along with her husband. The diary ranges from everyday logistical details to insights on a changing political and social world.
A gently bred Muslim girl from Hyderabad, Deccan, Muhammadi Begum was an exceptional student. Earning her Bachelors from Osmania College, she topped amongst both male and female candidates and was thus awarded a scholarship to study abroad by the Nizam of Hyderabad. This was unusual enough in itself in an age when most women, even from enlightened families, were educated at home and then trained in household arts till marriage. However, Muhammadi Begum came from a family of exceptionally talented and lettered men and women; her mother, Qaiseri Begum, was a writer and her maternal grandfather was the literary giant Maulvi Nazir Ahmad, who penned the immortal Urdu classic 'Mirat ul Uroos' and several other best sellers of his time. Fortunately, Muhammadi Begum's husband was of an equally enlightened bent, and he took leave of absence from the Civil Service to accompany his wife and pursue further studies himself.
So in 1934, the young couple departed from home to embark on an exciting adventure in a new world. From the warmth and colour of 'Hindustan' to the cold, gray streets of England, Muhammadi and her husband met challenges with fortitude and showed an open mindedness and eagerness to learn that allowed them to imbibe the best from the new world they found themselves in. Letters from home were the couple's lifeline and Muhammadi describes how getting to the post office on time to receive or mail these precious epistles was of utmost importance.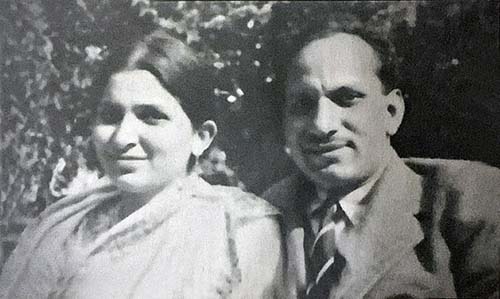 The diary opens on New Year's Day in London. It is also the month of Ramazan and Muhammadi Begum gives an account of the previous evening's revelry, as witnessed on the streets of London, and then describes the traditional iftar she prepares for her husband with the help from her British landlady.
From observing Ramazan and Eid to punting on the Oxford River, the young couple immersed themselves in their new milieu while retaining their distinctive identity and culture. Muhammadi Begum gives vivid descriptions of shopping at Harrods and her fascination with the vast museums of London to the slower pace of life in the more bucolic atmosphere at Oxford.
Despite challenges, food and the dismal British weather being high on the list, the couple adapted remarkably well to their new world, finding kindness among strangers and small groups of fellow Indians and immersing themselves in academic pursuits.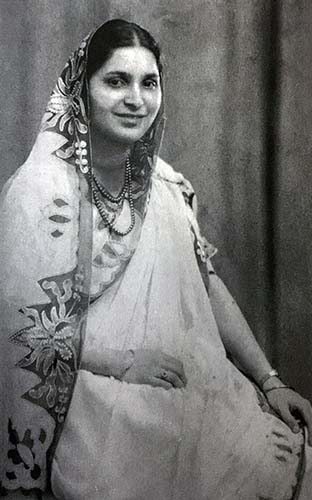 Blessed with a quick and inquisitive mind, the diary is peppered with the author's observations about cultural differences, ranging from the role of women to ideas about child rearing and marriage. She discusses the merits and otherwise of dressing as in one's own country or of adopting foreign dress. Her beautiful saris were, in fact, much admired at social occasions.
She admires the independence and hard-working nature of British women and their contribution to the economy, hoping that Indian women would emulate them one day. And she also argues for greater representation of women at Oxford, butting heads with British conservatives resisting change.
From fascism to socialism and capitalism, new ideologies were being floated as political and social landscapes were shifting in Europe with ripples being felt in India as well. For Muhammadi Begum, reared with strong Islamic moral values, the poetry and philosophy of Allama Iqbal resonated most strongly and was at the core of her political and social ideology. She remained acutely aware that she was representing Indian women abroad and her intellect, capacity for hard work and dignity won the respect and friendship of her western colleagues, teachers and others. She observes: "Really, the behaviour of the English towards us over here is far better disposed than the airs put upon by their kind who serve time in India." For this she also lays blame at the ingratiating attitude of some Indians.
Muhammadi Begum gave birth to her first born while at Oxford, meeting this new challenge with characteristic fortitude and gratitude. There is no hint of self-pity as she juggles academics with motherhood, even when it's not smooth sailing.
The beautifully designed book jacket presents a picture of Muhammadi Begum with one of her teachers at Oxford. The fact that the photograph is set against pages from the author's original hand-written diary, adds a poignant touch.
In 1948, Muhammadi Begum and her husband moved to Pakistan, settling first in Lahore and later moving to Karachi. After her beloved husband suffered a heart attack, she took on the task of supporting her large family and continued to do so following his untimely demise.
The diary was discovered by the author's family only after Muhammadi Begum's passing and it was translated and edited by her daughters. With A Long Way from Hyderabad, Muhammadi Begum adds her voice to the all too rare and precious group of Muslim women travellers and academics.