Once a heaven on earth, Kashmir at Modi's hands has been reduced to a vale of torment and tears
"In Kashmir, there is plenty of water from streams and springs," wrote Emperor Jahangir in 1621. Reading Tuzuk-i-Jahangiri four hundred years later, one can understand why Kashmir's indigenous population is willing to sacrifice everything to restore the valley's honour and dignity. The heavenly region has long weathered violence and political strife, but the security crackdown by Delhi's fascists has brought life in the valley to a near halt.
In August 2019, the Indian government illegally breached the Instrument of Accession's fundamental conditions, on the basis of which India maintains the former princely state of Jammu and Kashmir had acceded to India in 1947. As a result, for the last 18 months, Kashmir has become a giant prison camp. Seven million Kashmiris have been barricaded in their homes without internet and phones.
New Delhi claims its illegal annexation of the disputed territory in 2019 has 'resolved' the ongoing dispute. Seven million Kashmiris vehemently disagree. As Pakistan's permanent representative to the UN pointed out, a member state cannot change the agenda unilaterally.
And since New Delhi has failed to counter the Kashmiri freedom struggle through brute force and repression, it is now applying subterfuge at the international level to obfuscate the Kashmir issue. The fact is that even after illegally subsuming the held valley within the Indian union last year, the world community continues to see Kashmir as a dispute between Pakistan and India. No amount of legal trickery internally or internationally by India will change this reality.
The government has done well to raise the Kashmir issue at all forums, and such efforts need to continue to counter India's efforts to remove this critical problem from the global agenda. Pakistan should continue to forge a consensus among Muslim states so that there is a unified voice on Kashmir. On Kashmir Day, Foreign Minister Shah Mahmood Qureshi said that a unified political message to India from the Organisation of Islamic Cooperation (OIC) would be critical to help rescind Indian unilateral actions, end human rights abuses, and seek a peaceful settlement of the Kashmir dispute. The OIC Contact Group's ambassadorial meeting on Jammu and Kashmir held in New York is a source of great strength for the Kashmiri people in their just and legitimate struggle for their inalienable right to self-determination. However, the OIC must unanimously and categorically condemn the Kashmiri people's sufferings, particularly after India's illegitimate annexation.
India feels that it can crush the Kashmiri desire for dignity and freedom. However, today many around the world — including independent human rights groups — are saying what Pakistan has been highlighting for decades: that India violates the fundamental rights of Kashmiri civilians with impunity.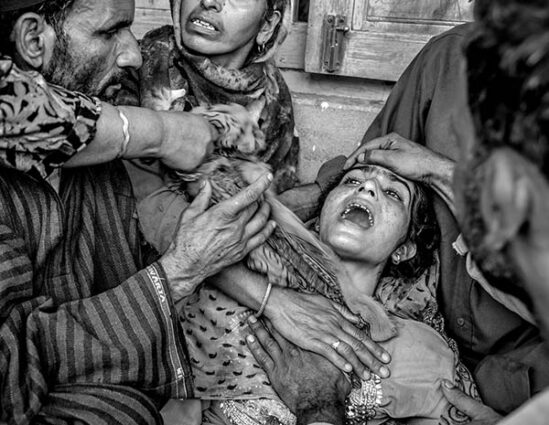 The global debate on Kashmir must continue till there is a just solution — acceptable to the people of the held valley — to this over seven-decade-old problem. Pakistan must continue its moral and diplomatic support to the Kashmiris, while countering malicious attempts to have the Kashmir question removed from the international agenda.
The abundance of water, which Jahangir found so critical, is now the source of conflict.
Water wars — conflicts over a precious resource, the supply of which is growing sparser and the demand for which is ever mounting — have been much talked about by experts. Growing populations and extending development will render conflicts between water rich and water-scarce nations inevitable. Upstream states that control the flow of water to downstream states will be able to use this valuable resource as a key diplomatic and strategic tool to coerce the downstream nations into submitting to their demands.
Dire portents now playing out in the heaven on earth that is Kashmir are particularly tragic because of the way it was in the vale: "Kashmir is a garden of eternal spring, or an iron fort to a palace of kings — a delightful flower-bed, and a heart-expanding heritage for dervishes. Its pleasant meads and enchanting cascades are beyond all description. There are running streams and fountains beyond count. Wherever the eye reaches, there are verdure and running water."