Medical education has faced a serious crisis over the last three decades in Pakistan. In this period of time, no democratic government has taken note of mismanagement in the field. Members of political parties have not shown any interest in facing the challenges and trying to solve problems on a lasting basis. Political rulers of all shades had no desire to develop a solid health policy and prepare the nation to face the challenges of the future.
Addressing deterioration in medical education was not a priority for military governments either. On their part, professional bodies of doctors failed to compel the government to take action. In fact, prominent doctors have been complicit in the decline of medical education and training in the country.
Over the years unregulated growth of teaching institutes mushroomed and we ended up with more than 160 medical and dental colleges in the public and private sector in different parts of the country. None of these medical colleges fulfil the criteria of the Pakistan Medical and Dental Council (PMDC), now known as Pakistan Medical Commission (PMC).
Public sector medical colleges were opened in areas that lack the basic living facilities and infrastructure required for smooth running of these institutes, merely to please political supporters and members of the Senate, national and provincial assemblies. They were opened without any planning or thought given to proper teaching and training of medical students and their role in the health care system.
For example, two new medical colleges were opened in Khairpur district, one in the city of Sukkur. One Vice Chancellor (VC) in Larkana started a night medical college and another VC of Liaquat University of Medical Sciences opened a medical college in Hyderabad. The Vice Chancellor of Dow University of Health Sciences opened a new medical college and two dental colleges in Karachi. The government ordered the opening of a new medical college in Lyari General Hospital. Altaf Hussain of the Muttaheda Qaumi Movement (MQM) ordered the tripling of seats in Karachi Medical and Dental College (KMDC). All these actions were taken in complete violation of existing rules and regulations. The requirement of faculty members, clinical laboratories and hospital beds was overlooked. Shortsighted health officials and vice chancellors of medical universities did not hesitate in spending millions without proper planning and goals.
These medical and dental colleges do not have enough faculty members on the clinical side or in the departments of basic medical sciences. They were not concerned about the number of patients' beds needed for the training of undergraduate medical students. Millions of rupees were spent on buildings and expensive equipment, but no attention was paid to development of human resources.
The functioning of medical colleges and universities does not depend on the use of Italian tiles or red marble; they need competent, qualified and full-time professional faculty members to teach and create critical thinking ability in their students. We all know that construction of buildings and purchase of expensive equipment has some connection to kickbacks, while the development of human resources does not create any wealth for responsible people in the planning division and VC offices.
     After the indiscriminate growth of medical and dental colleges in the public sector, the PMDC allowed retired professors, doctors and businessmen to open new medical and dental colleges in the private sector, all over the country with Sindh taking the lead. They were allowed to charge an enormous amount of fees and donations for admission into the colleges. The majority of these private medical colleges have no proper faculty or facilities. They do not even have hospitals and patients for clinical education and practical experience. Like public sector medical colleges, they have part-time faculty members working and teaching in more than two or three medical colleges at a time.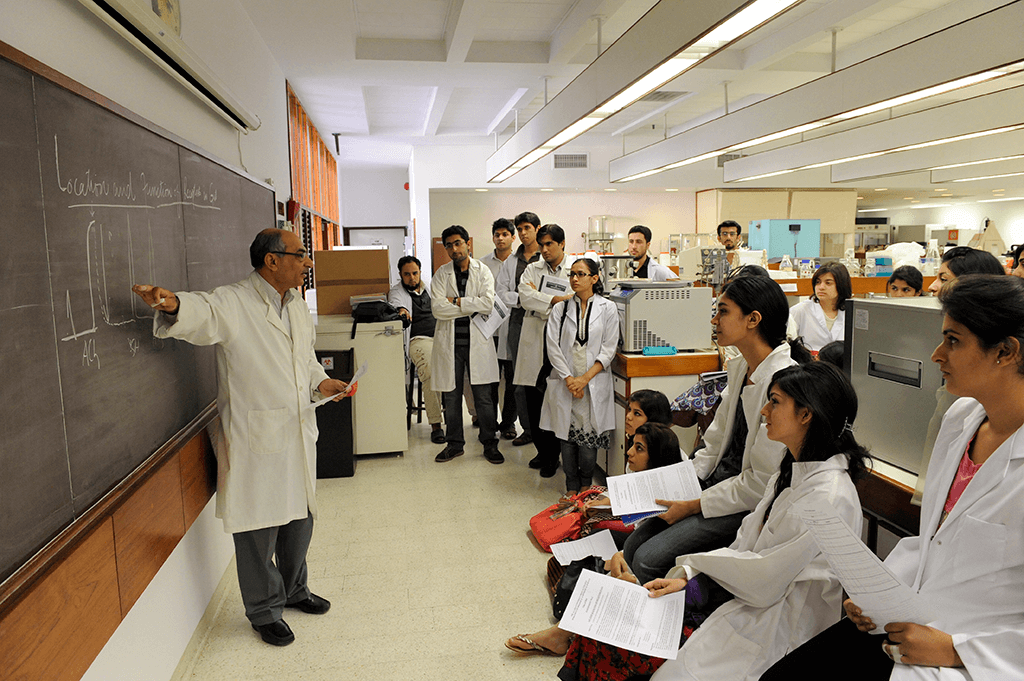 The Sindh model of medical education was followed by other provinces. The Balochistan government started medical colleges in Loralai, Turbat and Khuzdar. The government of Khyber Pakhtunkhwa opened medical colleges in Swabi, Swat, Nowshera and Bannu. The Punjab government followed suit, starting medical colleges in Dera Ghazi Khan, Sialkot, Sahiwal and Sargodha. The government of Azad Kashmir also opened medical colleges without a proper building, hospital, patients or faculty members.
Businessmen, political leaders and doctors in these provinces also followed the Sindh model and many new medical colleges came into existence in the private sector with or without buildings, proper facilities, faculty members and hospitals. Now we have more private medical colleges than public medical colleges in the country.
The armed forces of Pakistan also got involved in the lucrative business of medical education. The Army, Navy and Air Force opened new medical colleges to make good money in minimal time, following the example set by corrupt politicians, unethical doctors and crooked businessmen and women with no vision but only greed.
PMDC, meanwhile, was not concerned about the basic requirements to open a medical college, neither were they interested in standards of education, training and the amount of fees charged by private medical colleges.
Unfortunately, doctors themselves played an opportunistic role in the corruption of medical education. Medical professionals working in the government sector failed to press the government to maintain standards in medical education. They acted hand in hand with the authorities, knowing that the ultimate price would be paid by the public.
Retired professors of basic medical sciences in the government sector were used by business people and they played a dirty role as far as medical education and training is concerned. These members of the medical profession worked with their colleagues on the clinical side just for money and power, at the cost of the profession.
These disastrous practices resulted in the production of more than ten thousand glorified quacks every year in the form of doctors and dentists. The majority of these doctors have little scientific knowledge and minimal clinical training, with no sympathy or empathy in their professional practice.
A small number of Pakistani medical graduates who are intelligent and can pass the overseas examinations to practice in the US, Canada and Australia migrate to these countries and never come back. The majority of medical graduates stay in the country where a corrupt system has very little to offer those who are intelligent, hardworking and wish to practice medicine ethically.
The postgraduate medical education and training system, with the exception of very few institutes, is in shambles. In public sector teaching and training hospitals, faculty members work on a part-time basis. They are heavily involved in private practice and have very little time to teach young postgraduate trainees. Wards with overcrowded trainee doctors have no structured training programmes.
For example, a sixty-bedded obstetrical and gynaecological unit in a public sector teaching hospital usually has more than twelve doctors doing their house job and over twenty postgraduate students in fellowship training. Some units also recruit doctors in their MS and MD programmes. It is humanly not possible to train these postgraduate medical students when none of the faculty members work in the unit full-time. The situation is no different in other specialties like medicine, surgery, ophthalmology, ENT, orthopaedics, neurosurgery, neurology and other branches.
The college of physicians and surgeons of Pakistan (CPSP), the examining body for postgraduate diplomas in Pakistan is not bothered about the whole system of postgraduate training and teaching in the country. They are happy to boast that the majority of candidates fail in the exam because they have a very tough examination system. Unfortunately, this tough examination system does not produce competent specialists who can perform their duties with responsibility, sympathy and empathy.
One sad example of this critical situation can be observed in the specialty of obstetrics and gynaecology. Genital tract fistula is a condition in which a woman loses control of micturition and passes urine all the time because of a hole formation in the urinary bladder. This condition is usually found among extremely poor young girls who deliver babies without skilled help in rural areas and city slums. Recently, however, doctors are treating women in their forties with fistula, after surgery performed by gynaecologists or general surgeons for some benign condition. In our fistula repair centres, half the patients belong to this group. This is not acceptable and indicates that a tough examination system alone does not produce competent doctors.
Due to the flaws in our medical education and training system we are producing glorified MBBS quacks, operation theatre technician dependent surgeons (TDS) and medical representative guided physicians (MRGP). It's no wonder that doctors often face violent attacks at the hands of patients' relatives who lose a loved one due to medical malpractice.
One hundred and sixteen years ago, in 1904, the American Medical Association realised that the country had 155 medical colleges run as businesses by unethical people, producing extremely incompetent doctors, causing death and morbidity in the community. With the help of the Carnegie Foundation, Mr Abraham Flexner was engaged in 1908 to write a report about the status of medical education in the USA and Canada. Mr Flexner published his report in 1910 with his detailed observation of medical education and training. He recommended the closing of 124 medical colleges out of 155 existing institutes and the creation of scientific environments in medical schools. He said that medical colleges should have control of teaching hospitals, physicians should practice scientific medicine, the system of medical licensing should be regularised and medical schools should not be the property of individuals.
The Flexner report was implemented by the governments of the USA and Canada, and very soon the medical profession became the most respected and highly paid profession in North America. The high standard of medical education and training in the US is a result of the Flexner report, which created great hospitals and a very efficient and advanced health care system.
If we apply the minimal recommendations of Mr Flexner to the situation in our country, 80 percent of medical colleges would be closed down, the PMDC /PMC would stop working immediately and the CPSP would be banned from functioning as an examining body.
Our country needs revolutionary changes in the medical education and training system. This will not be possible without the political will of a government who can act against people with vested interests in the existing system. Our health care system needs competent doctors and our people deserve to have a scientific health care system. It is very unfortunate that policy makers in provincial and federal governments have no understanding of the grave situation on the ground. The masses are suffering because of bad doctors and poorly trained medical specialists. Young doctors have no place to go to get good technical training and learn the ethical practice of medicine. Perhaps it is time for Pakistan to commission its own Flexner report.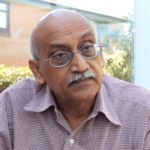 Shershah Syed
The writer, a leading doctor, is former Secretary-General of the Pakistan Medical Association.