Right or wrong, India has grabbed the initiative in the protracted Kashmir dispute and is dictating the pace of events in this occupied Muslim-majority Himalayan region. Islamabad was literally caught off-guard when, on August 5, 2019, New Delhi unilaterally scrapped the special status granted to Occupied Jammu & Kashmir in its constitution. Although Articles 370 and 35-A of the Indian Constitution were no more than a fig-leaf given to Kashmiris in the name of autonomy, they at least allowed the legislature of this occupied region a few separate set of laws, including those relating to citizenship and ownership of property. But in one sweep of constitutional terrorism, even this little concession was taken away.
On its part, the extremist Hindu government of Prime Minister Narendra Modi has settled the Kashmir dispute in its favour by shredding the UN resolutions, all its bilateral agreements with Pakistan, and the few guarantees provided to the people of occupied Kashmir. Now it has to simply manage the fallout of its reckless decision, which New Delhi thinks it will be able to do in the coming months and years by brutally suppressing the Kashmiri freedom movement and bringing demographic changes to make Muslims a minority in their own land.
New Delhi went in for this decisive action in Kashmir calculating the risks, which according to its estimates, were nominal. The Indians expected a muted response to their brinkmanship from the world powers and even from Muslim countries because of their economic clout. And they were proved right on this count. New Delhi also anticipated Pakistan's reaction, which remained restrained and failed to build any genuine pressure on India or draw the world powers' attention to this dispute. Whatever our diplomatic gurus and spin wizards in Islamabad may say, the hard fact is that India is literally getting away with murder and our leadership is merely offering lip service to the cause of Kashmir and making shallow, symbolic gestures of protest.
India has broken the status-quo and the long stalemate on the Kashmir issue. It applied unconventional measures to assimilate Kashmir within its boundaries. Unfortunately, it is only interested in the land of Kashmir and not its people. In response, Pakistan is still stuck in conventional diplomacy, which has not worked in the last 73 years. Words devoid of action or not backed by power are worthless. If we maintain that Kashmir is Pakistan's jugular vein, then we need to walk the talk.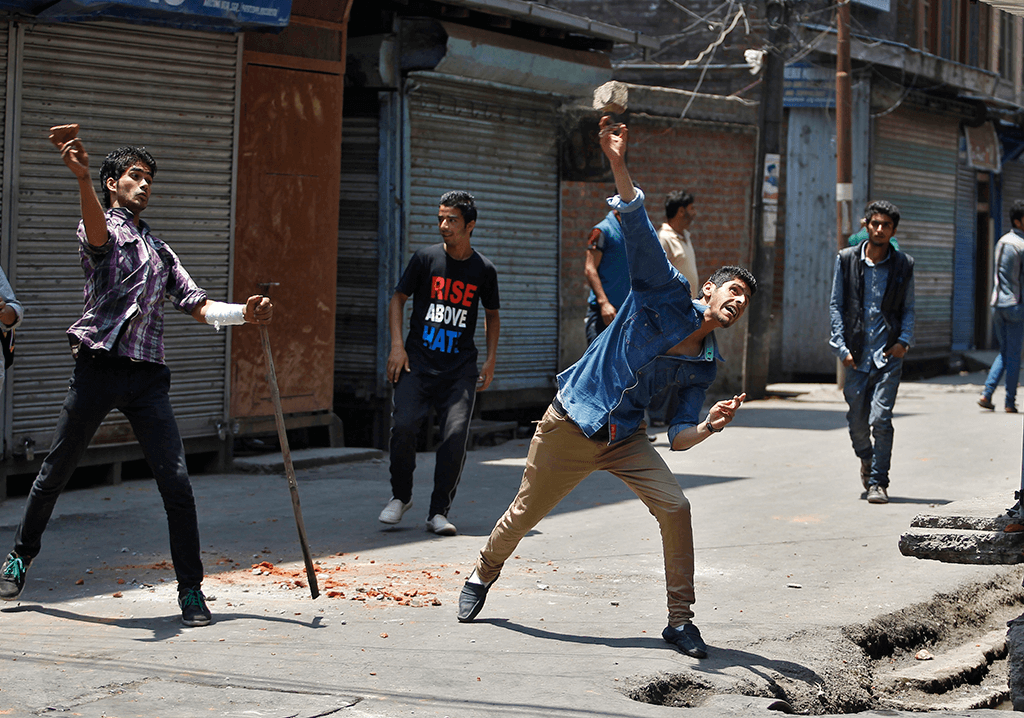 This is a race against time, and we are already lagging behind as the Indians are implementing their agenda of forced assimilation of Kashmir with precision. Between August 5, 2019 and August 31, 2020, the Indian government has issued more than 430,000 domiciles to Indian nationals to settle them in Kashmir and change the demographics of Kashmir. In tandem, India is handing over large chunks of Kashmir's lands to various state authorities and private individuals from across India. While the doors of employment, trade and commerce are being shut on the indigenous Kashmiris, outsiders are being encouraged to take over the economy and key jobs in the occupied land. If the process continues, within a couple of years Muslims will become a minority in Kashmir and the hold of the Indians in this region would become deeper and firmer. Pakistanis and Kashmiris cannot wait to take action another day. Whatever has to be done, has to be done now — and on a war-footing.
History shows that bilateralism between Pakistan and India has failed. Moreover, the United Nations and the world powers have failed to get the UN resolutions, which called for a plebiscite in the occupied region, implemented. So where do we go from here?
The Kashmiris have kept the torch of the freedom struggle burning by sacrificing their young and old. In just the first six months of 2020, more than 229 have been killed in occupied Kashmir, according to the Jammu Kashmir Coalition of Civil Society. Out of these, at least 32 innocent civilians were summarily executed by the Indian forces, in continuation of the long trend of extra-judicial killings. Since 1989, there have been more than 75,000 killings in this region.
Disappearances of youngsters, arrest and torture of political workers and leaders, and rape of women remain the order of the day there. Kashmiris have stood firm and unyielding in the face of these gross human rights violations and systematic state terrorism.
But Kashmiris alone cannot fight the Indian might. They need the active support of the people of Azad Kashmir, the Kashmiri diaspora settled around the world and, foremost, of Pakistan.
The only option before Pakistan and the Kashmiris is to get out of the mould of conventional diplomacy and match brinkmanship with brinkmanship, stone with stone and bullet with bullet.
Pakistan is a peace-loving country. Unlike India, Pakistan does not have any designs to establish its hegemony in the region. But, it cannot and should not allow India to usurp Kashmir.
There are several options, short of war, which can be taken to mount pressure on India. New Delhi, of course, could retaliate on both the disputed frontiers and the international borders. In this possible scenario, Pakistan needs to hold to its nerve and keep its defensive punch ready, as was the case in February 2019, when India attacked Balakot. Our preparedness for war remains the best guarantee of peace.
Pakistan needs to up the anté on Kashmir. Alongside continuing its efforts on the diplomatic front — albeit with more vigour and creativity — it must take bolder steps to surprise India. Our action and reaction must be in proportion to the Indian aggression in Kashmir.
Additionally, Pakistan needs to sever its diplomatic ties with India. Though Pakistan has no direct conflict with Israel, it refuses to have any diplomatic ties with the Jewish state until the Palestinians get a homeland.
So by the same logic, Pakistan can cut off ties with India until the Kashmiris win the right of self-determination. Severing of diplomatic ties in the nuclear armed region would send a strong message to India and the world that Pakistan is prepared to go to any lengths on the issue of Kashmir.
Pakistan must also close its airspace to Indian aircraft and sever whatever remaining trade and business ties it has with India. Islamabad must also consider helping to establish a broad-based Kashmir government, which includes the leadership from occupied Kashmir.
But most importantly, both the Pakistani and Kashmiri leadership need to stop being apologetic about Kashmir's armed freedom struggle. The people of Azad Kashmir have every right to lend active support to the people of occupied Kashmir. The United Nations gives people the right to resist occupation forces.
After 9/11, India has been successful in equating the legitimate freedom struggle of the Kashmiris with terrorism. Pakistan and Kashmir's leadership must boldly fight and defend the Kashmiri freedom fighters. By attacking Balakot in February 2019, India had crossed a red-line and put the onus of maintaining peace in occupied Kashmir on Pakistan. The Indian aim is to pressurise the Pakistani leadership to back off from supporting the Kashmiri freedom movement. Pakistan should get out of this trap. It should be ready to counter any Indian aggressive design, while at the same time offering every possible moral, political and diplomatic support to the Kashmiri freedom fighters.
Prime Minister Imran Khan was wrong in advising the people of Azad Kashmir not to cross the disputed frontier to help their brethren in the occupied region. He must know that speeches alone cannot liberate Kashmir — no matter how passionate they sound.