The February agreement between Pakistan and India to adhere to a ceasefire on the Line of Control (LoC), in accordance with the 2003 arrangement, has helped to melt the ice between the two countries after a protracted period of tensions. From the depths of confrontation evidenced last year, the two countries seem to have walked back from the danger of conflict to agree on a truce on the LoC. Does this thaw mark a step towards normalisation of relations? Is it a portent of an eventual resumption of peace talks between the nuclear neighbours? Or is the de-escalation of tensions limited to the LoC, which both sides have concluded in their own interest?
It is much too early to come to any conclusion about the future prospects of a troubled relationship, especially as the positions of the two sides are so far apart on the terms of re-engagement.
For now, the agreement between the Directors General of Military Operations (DGMOs) has been publicly welcomed by both capitals in somewhat guarded terms. The joint statement issued after talks between the two DGMOs declared their re-commitment to the 2003 arrangement and said that "both sides agreed for strict observance of all agreements, understandings and cease firings along the LoC and all other sectors," with effect from the midnight of 24/25 February 2021. Both sides "reiterated that existing, mechanisms of hotline contact and border flag meetings will be utilised to resolve any unforeseen situation or misunderstanding." It further said that the two DGMOs agreed to "address each other's core issues and concerns, which have the propensity to disturb peace and lead to violence" in the interest of "achieving mutually beneficial and sustainable peace along the borders."
This development comes after an extended period of turbulence between the two countries which saw a spike in ceasefire violations on the LoC, as well as a rise in civilian casualties on Pakistan's side of the border. In 2020, there were over 3,000 violations of the LoC by India. The crisis in relations, triggered by India's air strike inside Pakistan at Balakot two years ago and Delhi's abrogation of Article 370 of its constitution and illegal annexation of Jammu and Kashmir on August, 5 2019, led to a complete suspension of diplomatic engagement. Diplomatic representation was downgraded. Pakistan closed its airspace to India and ceased bilateral trade. Both countries repeatedly exchanged hostile statements. Tensions soared to a record high last year, with Islamabad accusing Delhi — more than once — of subversive activities to destabilise the country and seeking to contrive a 'false flag' operation to justify aggression against Pakistan.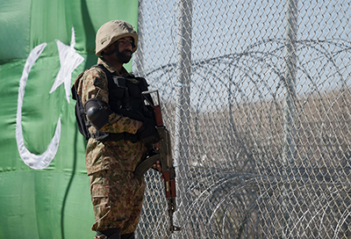 Irrespective of any 'back channel' meetings that took place to produce reaffirmation of the LoC ceasefire, the more consequential question relates to the future and whether broader engagement between the two neighbours is in the offing? Before considering this, two background factors should be kept in view as they provide a wider context to the latest development. Both have been noted by several observers. One, this thaw has taken place when China and India have also been easing tensions by embarking on military disengagement from Ladakh, which saw serious armed clashes between the two countries last year. De-escalation on the LoC has come on the heels of this modest relaxation in Sino-Indian tensions. Two, the advent of the Biden administration has seen countries try to position themselves to renew or upgrade their ties with the US by taking actions to influence the thinking in Washington. That also applies to South Asia's principal powers and may well be one of the driving factors behind the latest development.
Whether factors external to the Pakistan-India equation have motivated their mutual desire to reduce tensions, what is more important is whether the ceasefire move will substantially bring down the temperature and pave the way for resumption of the long-suspended dialogue. The path to reinstalling bilateral talks remains strewn with formidable challenges, especially as Delhi's policy of using unprecedented levels of repression in occupied Jammu and Kashmir remains unchanged. This recently prompted Michelle Bachelet, UN High Commissioner for Human Rights, to criticise India's human rights record and continuing restrictions in Kashmir. A day after the DGMO's agreement, Islamabad also made it clear that its principled position on Kashmir remains unchanged.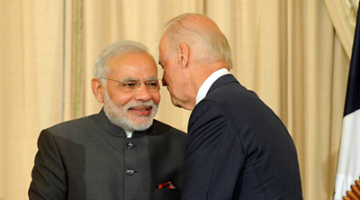 Against this backdrop the question is, on what terms and circumstances can any meaningful dialogue resume between the two countries? Before the ceasefire agreement Pakistan had demanded that India rescind its unilateral August 5 action before any talks could be considered. Foreign Minister Shah Mahmood Qureshi repeatedly ruled out any possibility of talks with India in the prevailing situation unless Delhi reversed the steps it had taken in occupied Kashmir. Prime Minister Imran Khan has also reiterated this. In January he said no talks were possible unless India restored the autonomous status of Jammu and Kashmir though more recently, during a visit to Sri Lanka, he asserted that if India took one step towards peace Pakistan would take two.
Delhi, for its part, has constantly echoed the mantra that "terror and talks" cannot go together and ruled out talks on Kashmir, insisting it is an internal matter and is being dealt with accordingly. Last month, for example, the Indian representative told the UN Human Rights Council while referring to the 2019 decision to scrap Article 370, "We reiterate that the entire union territories of Jammu and Kashmir and Ladakh are an integral and inalienable part of India. The steps taken… are our internal matters." India's Ministry of External Affairs has also repeatedly claimed that "the entire Union Territories of Jammu & Kashmir and Ladakh, including the areas of Gilgit and Baltistan, are an integral part of India by virtue of its fully legal and irrevocable accession." And further that Pakistan "has no locus standi on territories illegally and forcibly occupied by it." Delhi also called on Pakistan to "immediately vacate all areas under its illegal occupation" – a reference to Azad Kashmir. Indian Defence Minister Rajnath Singh has also stated that if bilateral talks take place, it won't be about Jammu and Kashmir, but about "Pakistan-occupied Kashmir, the territory under Pakistan's control since it invaded the region in 1947."
Finding common ground between these sharply divergent positions for a dialogue seems a remote possibility. It would be next to impossible for Pakistan to agree to talks or take steps to normalise relations with India if Delhi refuses to discuss the dispute of occupied Kashmir and continues to disingenuously claim that all it is willing to talk about is that Pakistan should vacate Azad Kashmir.
It may be in India's interest to normalise ties without including Kashmir in the dialogue to create the impression that Pakistan has accepted the August 5 action and there is no longer any dispute over Kashmir. The opposite is the case for Pakistan. Engagement with India or talks minus Kashmir will nullify Pakistan's position on the dispute and would be unacceptable for Islamabad. The government will therefore have to avoid any engagement for the sake of engagement with India unless Pakistan's concerns are accommodated in future talks. This is difficult to envisage given the Narendra Modi government's hardline posture and its flat refusal to discuss Kashmir.
Kashmir always figured in past dialogues and peace processes between the two countries. The most comprehensive framework for talks in recent history, known as the composite dialogue process, was evolved in 1997. It took place from 2004 to 2008, when the ceasefire was also observed on the LoC, and then again in 2010 (although the two rounds then were referred to as resumed dialogue). This was structured around an agenda of eight issues: Kashmir, Peace and Security, Terrorism and Drug-Trafficking, Siachen, Sir Creek, Wullar barrage/Tulbul navigation projects, Commercial and Economic Cooperation, Promotion of Friendly Exchanges. It proceeded for several years because the agenda reflected the priorities of both sides, Kashmir for Pakistan and terrorism for India. It is unlikely that a similar structure can be envisioned given India's refusal to talk about Kashmir. Managing tensions with India will continue to be a major pre-occupation for Pakistan, but the immediate outlook for any substantial improvement in relations is marked by uncertainty. Until there is substantive dialogue aimed at a negotiated settlement of disputes, especially Kashmir, the two nuclear neighbours will continue to be in an uneasy state of no war, no peace, with sporadic efforts to manage tensions, as the February DGMOs agreement seeks to do.