Defying all the odds, the Afghan Taliban have been able to roar back into Kabul without a fight. But concerns remain whether they will be able to bring stability and peace in Afghanistan, especially when they face a hostile international environment. What does the Taliban victory in Afghanistan mean for Pakistan?
Narratives asked three Afghan-affairs specialists: former ambassador Asif Durrani, former Defence Minister Lt. Gen Asif Yasin Malik and academic Huma Baqai to give their views on this month's Big Question.
---
'Work with Afghanistan'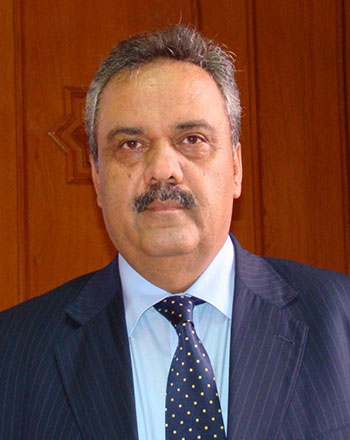 In the broader regional interest, Afghanistan's economic connections and infrastructural development must continue. Pakistan and other regional players must work with Afghanistan to build critical capability for financial connection and integration.
Pakistan should be prepared for the difficulties of the transitional phase till an inclusive government in Afghanistan is established. If the desired scenario does not play out, Pakistan should develop a clear refugee policy and a strategy for humanitarian aid packages. While playing its role in bringing about a political solution in Afghanistan, it should also bring in other regional players. The new Afghan administration should not allow its territory to be exploited for proxy terrorism in the interests of security ties and collaboration with Pakistan.
Pakistan's strategy should prioritise Afghan people and economic interests. Only by committing to human rights, inclusiveness, and a significant change toward decent governance can the Taliban be recognised by the rest of the world.
This new generation of Taliban seems to be more peaceful. It is anticipated that they would follow the ideals of diplomacy and reconciliation. If the Taliban do not stray from these ideals, they have a good chance of succeeding. If the Taliban can form an all-inclusive administration, Pakistan, as well as other nations in the region and beyond, should welcome them immediately. A peaceful Afghanistan is in the best interests of the whole region; therefore, all regional players, including Pakistan, China, Russia, and Iran, should take constructive measures in that direction.
The Taliban is expected to be progressive and to meet the demands of the people. Afghanistan's economic connection initiatives must be maintained and further enhanced. There is an urgent need to put in place the essential infrastructure for commerce and transit trade and financial measures to guarantee public access to necessities.
The Taliban should be prepared for the transitional period's difficulties, such as a drop in commerce, etc. The incoming administration's first and most important task will be to solve economic and financial management issues. This is where Pakistan and other regional countries can help: infrastructure planning and development and the ability to mitigate the problems endangering investments.
The Taliban is doing a good job of rebuilding public confidence, but it is difficult. Though Pakistan plays an essential role in the Afghan political solution, it should also include other regional players in the process. Pakistan has extensive experience in disaster management and should share this knowledge with Afghanistan. Although Pakistan has not been blamed for the crisis in Afghanistan, it is possible that it will be and we should be prepared. It will be critical for Afghanistan's security ties and cooperation with Pakistan that the incoming administration does not allow Afghan territory to be used against Pakistan.
For humanitarian assistance to continue, Afghanistan must have an inclusive government. We should not act as the Taliban's spokesman and wait to see how they portray themselves to the rest of the world. Pressure on Pakistan is expected, but as a matter of logic and national interest, we should prepare for terrorism and other problems.
People and policymakers should be mindful of the sensitivities while making comments regarding relations with Afghanistan. At the moment, our approach should be centred on the Afghan people and our economic interests. There are many aspects to the problems, but patience and common sense should lead us.
The Taliban's commitment to human rights, women's rights, and minority groups in Afghanistan would be critical to their acceptability by the rest of the world. That commitment should not be just verbal but should be mirrored in their behaviour as well. Conflicts between two nations that have been mutually agreed upon and resolved should not be rekindled in the interests of the two countries. If anything goes wrong in Afghanistan, Pakistan should have a contingency plan in place and make attempts to assemble other nations in the area for a viable strategy and solution.
---
'Opportunity for Peace'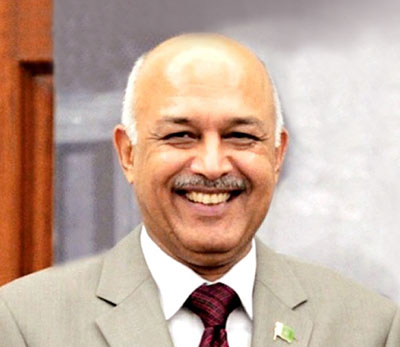 Pakistan should be concerned if the Taliban, other Afghan parties, and foreign spoilers squander this once-in-a-lifetime opportunity for peace. If we miss this opportunity, we will be far behind where we started. Americans, the Taliban, regional nations, and Pakistan have all worked hard to get here.
I am optimistic, but cautiously so. Pakistan, on the other hand, should have backup plans in case the peace efforts fail. Pakistan should help Afghanistan in this crisis situation and wait for the expected inclusive Afghan government. Pakistan should have a clear policy on Afghan refugees without any ambiguity and be prepared for any disaster in Afghanistan, devising a humanitarian assistance package — including food or medical assistance — to win the hearts and minds of Afghans in need. Economic chaos is a breeding ground for nurturing terrorism. Therefore, the need to address Afghanistan's economic challenges should be prioritised on a fast track. Other regional countries, who have direct stakes in the peace process in Afghanistan, must pay an active role as well as the other world powers if they really want to walk the talk.
Though Pakistan has a vital role in the political settlement in Afghanistan, it should also bring on board other regional stakeholders in the process — especially China, Iran and Russia. Pakistan is well experienced in disaster management and should share its crisis management expertise with Afghanistan.
In terms of security under the Taliban rule, it will determine whether the Taliban can walk the talk. That is critical. I'd say they're debating major issues like whether or not to do this or that. The next six months are critical. The Taliban must function in a hostile environment, because many people and hostile regional and world players are now hoping for civil war in Afghanistan. Their accounts have been frozen at American banks, the World Bank, and the IMF. So, in this environment, I believe you must keep an eye on the global media.
For days, everything revolved around a single, tiny airport (Kabul International Airport) with tens of thousands of passengers. Nobody mentioned this vast country full of cities, towns, and villages teeming with people going about their daily lives. Everyone appeared only obsessed with the airport.
We must examine the future critically as it emerges from these 5-6 regional nations. They can help the Taliban build something worthwhile because the Taliban are under tremendous pressure. Only a functioning administrative and governmental system in Afghanistan can deliver.
India is currently in a significant difficulty regarding its actions. Once upon a time, the Taliban paid visits to Beijing and Moscow. At the time, the Indians should have welcomed the Taliban to New Delhi, but they missed the bus.  Now it's time to go to the Taliban. And then present an olive branch, or a plate of sweets, or whatever. My only concern is that they will enter the opposing block if they fail. I'd say Indian policymakers must be working late to chart a course and, if possible, overcome obstacles. I'd send ambassadors if I were an Indian. To Moscow, Beijing, and other cities. And tell them to pay attention. We are also present in the room. So, do you want us to accompany you? You know, we work hard to be a part of the regional agreement to assist Afghanistan.
We're ready. It's something we've been doing for at least 20 years. We were on the case. The only difference is that we had in Pakistan nearly eliminated the threat of terrorism after massive sacrifices and efforts. In my opinion, we must have our security forces ready. The government does not want to become complacent but instead strives for a PC with a peaceful atmosphere. It's about macro indicators rising in the vicinity of Pakistan and all of these initiatives. However, the security environment has been preserved. Because economics and security are inextricably linked, the economy begins to suffer if the government declares the security situation dire. You understand what I mean. For no fault of its own, it bleeds an internal mechanism.
---
'No Need to Panic'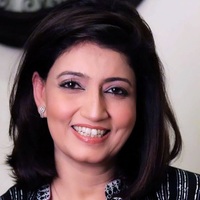 The situation in Afghanistan is precarious, but there is no need to panic. The international community, so far, has not played a responsible role. The US and its allies have cut their losses and run away from the mess in Afghanistan for which they are responsible. Instead of engaging and helping Afghanistan, they are coming up with unreasonable demands and a hostile attitude. There are attempts to financially strangulate Afghanistan and we see a humanitarian crisis unfold.
The responsibility to handle all this has been put on the shoulders of the Taliban, who within 20 days of their takeover have managed to bring order according to Afghanistan's standards.
The West is cherry picking… a propaganda blitz has been unleashed against the Taliban, with a goal to target China. On its part, China became the first country to offer an olive branch to the Taliban, yet it is acting cautiously. Unlike the West, China is not taking the responsibility of bringing order to Afghanistan but saying that Afghans should bring order themselves and it will then make investments and help their economy grow. It means that the onus of peace is on the Afghans, which is a mature strategy. Unlike the West, the Chinese offer is unconditional.
I see China and Qatar will help Afghanistan to sustain and won't allow its collapse. The international community must also help as the economic situation of Afghanistan is grave.
Trading is in the DNA of Pathans. They will continue to generate funds through traditional trade activities, which will also help in the sustenance of their economy and won't let it collapse. The Taliban are also expected to come down hard on corruption and as before, (when they ruled in the 1990s) bring it down to zero level.
Pakistan should also help and keep acting as a facilitator — anything short of recognising them. But the recent visit of the ISI chief to Afghanistan with a lot of fanfare and coverage does not offer good optics. It is like giving the Taliban a de facto recognition and putting our seal on it. At least the display of photographs should have been avoided.
As the visit has taken place a day after the government formation in Afghanistan was deferred, there is a lot of symbolism in it for the international community. We should have acted with more maturity.
We should also not put all our eggs in one basket — be it China or the Taliban and exercise restraint. So far, Pakistan played a great role in facilitating the evacuations from Afghanistan — an effort recognised by the world. There has also been good border management and we have managed to curtail the flow of refugees so far.
I see that the Taliban are poised to bring stability and peace in their country. They are acting smart and sending the right messages to the world, especially to their immediate neighbours. All the countries which do not want a second collapse in Afghanistan will also help the Taliban in one way or another.
We can see that the anti-Taliban resistance in Panjshir wanted outside support but so far has failed to muster it. As a result, there has been even a shortage of food there. Why did the Panjshir resistance fail to garner support? Because the Taliban stumped their efforts by assuring neighbours that they won't allow the Afghan territory to be used against any one of them. But the fear of a spillover of the Afghan conflict remains.
On a positive note, Iran has been cooperating with the Taliban. They played a role in ending Hazara resistance against the Taliban.
The rise of the Taliban has deprived India and other anti-Pakistan forces of sanctuaries in Afghanistan from where they operated against us. As a result, the security situation is likely to improve though sporadic incidents of terrorism — as being witnessed now — will continue. India has lost bases in Afghanistan but its anti-Pakistan designs are not over. India has connections in Pakistan and it can still play its terror game. The Tehreek-e-Taliban Pakistan will also remain a threat and can activate its sleeper cells. The terror nexus between Quetta-Kabul-Karachi is still very much there. The anti-Taliban disgruntled Afghan elements can also be used against Pakistan. Therefore, we cannot afford to lower our guard even after the Taliban's triumph in Afghanistan.
---