Pakistan, as a nation, stood centre-stage as World Champions in major sports such as field hockey and squash for decades as they remained unbeatable. After winning their first gold medal in hockey at the Rome Olympics in 1960, uncrowning India with the help of Naseer Bunda's solitary goal, Pakistan continued its run of successes no matter where they played.
For almost three decades, they clinched every world title, including the World Cup, the Asia Cup and the Olympics with unflinching determination, till their last gold medal at the Los Angeles Olympics in 1984 and a bronze at Barcelona in 1992.
Players such as Habib Kiddie, Brig. Hameedi, Naseer Bunda, Anwar Khan, Abdul Waheed, Islahuddin, Samiullah, Shahnaz, Hasan Sardar, Sohail Abbas, Munawar-uz-Zaman, Shahbaz Sr, Hanif Khan and Rasheed Jnr. all became household names.
In the game of squash too, Pakistan produced world champions like Hashim Khan, his brothers Azam Khan and Roshan Khan, and in later years, Qamar Zaman, Jansher Khan and the greatest of them all, Jahangir Khan, ten-time British Open Champion and six-time World Champion. Following his retirement, he was also honoured by World Squash Federation (WSF); he served as WSF President from 2002-2008, and continues to be its Emeritus President — a position he has held for 12 years now.
For almost five decades, Pakistan dominated the squash scene. Be it Johanna Barrington of England or Geoff Hunt of Australia, Pakistan's squash legends conquered them all. Interestingly, while they pulverised their opponents at hockey and squash, the game of charming unpredictably, cricket, remained on the back-benches as we won a series here at home but rarely any on a foreign tour.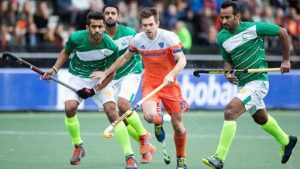 But then the rot set in. From being world champions in hockey and squash, we were reduced to zilch. And now we have reached a stage where a comeback seems impossible.
What brought about our downfall in these two sports? The answer is simple: both these sports were mishandled by non-professionals and incompetent managements who, over the years, failed to lift the game or its players to the previous heights.
The plight of the Pakistan Hockey Federation (PHF) and the Pakistan Squash Federation (PSF) continues to remain pathetic even now. It was even more humiliating to see hockey being funded by the Pakistan Cricket Board (PCB) at times and even by the owner of Quetta Gladiators, Nadeem Omar, who paid for the team's tour of India.
The Pakistan Sports Board (PSB) has nothing to show for itself; it has failed to groom Pakistani sportsmen to bring laurels and medals for the country. As a consequence, Pakistan's national game, hockey, does not enjoy its earlier status anymore. That position has been taken over by cricket which, in a way, has become the national game of Pakistan. It has continued to flourish at every stage, be it at ICC (International Cricket Council) World events or on cricket tours.
It is the only sport in Pakistan now which has a future asset management plan at both the domestic and international level and, despite the PCB's own shortcomings, politics and management crisis at times, it has remained a lucrative sports body financially, with the advent of limited overs cricket, such as the recent T20 matches, and the funds that they receive as their share from the ICC funds for TV rights, advertising and sponsorships.
A former cricketer Rameez Raja is now Chairman of the PCB; he has been appointed by none other than the Prime Minister of Pakistan, Imran Khan — the 1992 World Cup winning captain.
Having recovered from the shocking terrorist attack on the visiting Sri Lankans cricket team in 2009 during a Lahore Test, Pakistan cricket entered a nomadic phase as international teams refused to tour Pakistan and preferred to play in the UAE, Pakistan's adopted home ground during the crisis. Security fear was always cited as the reason for refusing to play in the country.
Having faced all those heart-breaking years, Pakistan cricket is now revving up to host foreign teams on home patches and has a hectic schedule in 2022.
Meanwhile, the Pakistan Football Federation (PFF), despite being in dispute on assorted issues with FIFA (Federation of International Football Association), the international body which runs the game, have their own schedule, namely the Pakistan Premier League, the National Women Football Championship and the Football Federation League in 2022.
Similarly, in hockey, the team is set for a busy domestic and international schedule in the coming year. The Asian Games in China, the Commonwealth Games, the Asia Cup and the World Cup at the end of the year 2022, are all on the cards.
At the domestic level, like the PSL (Pakistan Super League) in cricket, they have the PHSL (Pakistan Hockey Super League) to be played between six domestic teams: Islamabad Vikings, Peshawar Zalmi, Quetta Defenders, Faisalabad Spartans, Karachi Kangaroos and Lahore Badshah. Whether this will help them improve their game, both at the domestic and international level, remains to be seen.
Various tournaments at the domestic level in squash are also pencilled for both men and women. The present top players like Amir Atlas Khan and Maria Toorpakai, among others, would obviously be looking forward to these events in 2022.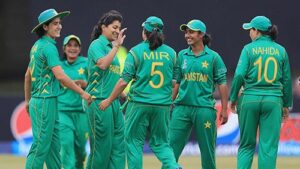 Golf and snooker, two sports which do not enjoy popular appeal in Pakistan nor get any publicity, will also have a busy outing at home on the prime golf courses of the country and on the snooker tables of various venues, the most popular being the Karachi Gymkhana. The latter will hold the National Bank of Pakistan Snooker tournament. Over the years, the Pakistan Billiard and Snooker Board has produced amateur world champions such as Mohammad Yusuf and Mohammad Asif.
However, what really will be the most awaited schedule of 2022 would of course be that of the game of cricket, where swooning fans will be found both at home and abroad to cheer a rejuvenated Pakistan team, now led by their classy batsman Babar Azam, with Mohammad Rizwan, Abid Ali, Azhar Ali, Fakhar Zaman and experienced cricketers like Mohammad Hafeez and Shoaib Malik, who would be featuring alongside youngsters like Shaheen Shah Afridi, Shadab Khan, Haider Ali and the rest.
If the recent performance of the Pakistan cricket team in their T20 World Cup is taken as the benchmark, along with both their Test and T20 series triumphs against Bangladesh in Bangladesh and in the recent series against the West Indies at home, then one will not be wrong in predicting that the present lot would be vying to hold their reign and ranking in the game in the future cricket series in 2022.
However, one look at their mind-boggling schedule for 2022, makes one fear for the players running out of steam or keeping their fitness in order.
As soon as Pakistan's premier first-class tournament, The Quaid-e-Azam Trophy, ends, the Pakistan Super League (PSL) — the lifeline of Pakistan's domestic season in which even foreign players participate — will come into action. This is to be followed by the much-awaited visit by the Australians, who will play three Tests, three ODIs and one T20 around March and April.
Pakistan then tours Sri Lanka in July-August for two Tests and three ODIs. It will also play three ODIs in Afghanistan immediately after Sri Lanka.
In September, Pakistan hosts the Asia Cup. Following this, England are scheduled to play five ODIs in Pakistan. They were, supposed to be in Pakistan in October, but backed out after New Zealand cancelled their tour here for security reasons.
In October, Pakistan will visit Australia for the T20 World Cup and later New Zealand arrives in Pakistan. With the year coming to a near end in November-December, Pakistan will host England again for three Tests, if the situation remains normal.
The country's women's cricket team may also have some matches scheduled, both at the junior and senior level.
Hopefully, the year 2022 brings good news not just in cricket, but sees the revival of other sports, especially squash and hockey, in Pakistan. One misses the glory years of these games in Pakistan.