The President of Pakistan Muslim League-Nawaz (PML-N), Shehbaz Sharif, and his son Suleman may have been cleared by the UK's National Crime Agency (NCA) in a probe focusing on 'suspicious bank transactions,' but in Pakistan, the two, along with other family members, face serious charges of amassing assets disproportionate to their known sources of income and money-laundering worth billions of rupees.
In one of the two such cases — which can make or break their political and business empires — the Lahore Circle of the Federal Investigation Agency (FIA) is conducting a "criminal inquiry (financial crimes)" into a staggering Rs. 25 billion case of money-laundering. The FIA inquiry found out that Al-Arabia & Ramzan Sugar Mills Ltd. — owned by the Shehbaz family — were involved in organised mega money-laundering and financial/corporate fraud through fictitious bank accounts over a 10-year period — from 2008 to 2018). The federal cabinet approved this inquiry in June 2020, following findings of the Sugar Inquiry Commission issued in May 2020. The scope of the inquiry covered forensic audit of financial affairs of various sugar mills owned by "Politically Exposed Persons" as offences under the Pakistan Penal Code and Anti-Money Laundering Act, 2010.
The second mega-case against Shehbaz Sharif, his wife Nusrat, and two sons Hamza and Suleman, pertains to holding assets disproportionate to their known sources of income and money-laundering to the tune of Rs. 7.32 billion through fictitious inward FTTs (Remittances) and money-laundering through paper/front-companies.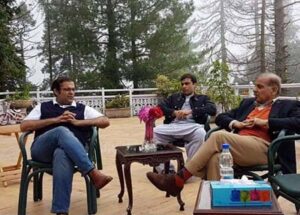 The National Accountability Bureau (NAB) has already filed a reference against them in the Lahore Accountability Court in connection with money-laundering worth Rs. 7.32 billion.
NAB sources maintain that their reference against the Shehbaz family presented clear evidence of how they arranged inward FTTs (Remittances) through hundi-hawala dealers based in Lahore, the United Kingdom and the United Arab Emirates, using fictitious identities of individuals belonging to low-income groups as remitters.
"These remitters were shown as business partners or friends of the Sharif family and remittances were shown as foreign investments on Bank Declaration Forms," said one NAB official. "These inward remittances landed directly into the personal accounts of Shehbaz Sharif's family members."
For example, the NAB probe reveals that Nusrat Shehbaz received 26 fictitious FTTs amounting to 1.9 million dollars in 2009-10 in her personal account in Bank Al-Falah, Circular Road Branch, Lahore.
"As per the bank's record, these remittances were made from the UK and the UAE by people including Mehboob Ali, a street-hawker in Lahore, Muhammad Anjum (fictitious ID) and Muhammad Aurangzeb, a resident of Khanewal," the NAB official said, requesting anonymity.
"All these remittances were acknowledged by the recipient as 'business investments or private transfers' and ties with the remitters declared as 'business relationships.'"
Interestingly, Mehboob Ali – a resident of Mohallah Fazil Imam Shirazi, Sargodha – is a poor person, working as a street-hawker outside the SBP (State Bank of Pakistan) Building, Lahore, he added. "He is neither a man of means nor has he ever travelled to the UK or anywhere outside Pakistan."
Muhammad Aurangzeb, another remitter, denied having any relationship with the Sharif family or remitting money to Nusrat Shehbaz.
The NAB also found out that Hamza received 23 similar fictitious FTTs amounting to 2.98 million dollars in 2007-08 in his personal account in Bank Al-Falah's Circular Road Branch, Lahore. The bank record shows that these remittances were made from the UK and the UAE by individuals including street hawker Mehboob Ali, and a paparwala, identified as Manzoor Ahmed – a resident of Village Khewianwala, Jhelum, where he runs a small papar shop. He, too, is a poor man and has never travelled to the UK or anywhere outside Pakistan, investigators said.
Hamza discontinued receiving FTTs in his personal account shortly before he filed his nomination papers for the 2008 elections.
Suleman received 127 fictitious FTTs amounting to 18 million dollars during 2009-15 in a personal account mainly in Bank Al-Falah's Circular Road Branch, Lahore. The bank record shows that these remittances were made from the UK and the UAE by individuals belonging to the low-income group – a paparwala, a salesman in the UAE, some farmer in Pattoki, a scrap-dealer of Gujranwala and salesmen in Faisalabad and Hyderabad. All these individuals deny knowing any member of the Shehbaz family or remitting money to them. Clearly, their identity was misused for financial fraud.
Other Shehbaz family members, who received such money transfers, are Rabia Imran (10 fictitious FTTs worth 0.75 million dollars from 2007-09) and Javeria Ali (Seven fictitious FTTs amounting to 0.28 million dollars between 2012-13.)
The Shehbaz family also transferred funds into the accounts of their employees and front-men, according to the NAB reference.
The NAB reference established that the account of a fake company (Nisar Trading Concern) in Silk Bank, Lahore, was set up and used to receive payments amounting to Rs. 515 million during 2010-15 from various builders, contractors, owners of private housing societies and politicians associated with the PML-N.
This amount was subsequently withdrawn in cash by Masroor Anwar and Shoaib Qamar – the alleged trusted cash-riders of Shehbaz Sharif Group. Both of them have been arrested and are facing trial. The account of Nisar Trading was opened in the name of Rashid Karamat, a purchase assistant and low-profile employee of the Sharif Feed Mills, by The Chief Financial Officer, M. Usman, on the instructions of Suleman Shehbaz.

Details of assets acquired through money-laundering proceeds by the Shehbaz family include:
Rs. 2.16 billion invested as share-capital and Rs. 614 million invested as directors' loan into various businesses owned and set up by the Shehbaz Sharif family includes: Al-Arabia Sugar Mills, Chiniot Power Ltd., Sharif Feed Mills Ltd., Sharif Dairy Farms Pvt Ltd and Ramzan Energy Ltd. This money was derived from these fictitious FTTs and there is no other source available for setting up this huge business empire.
Rs. 129 million derived from the fictitious FTTs – received in the personal account of Nusrat Shehbaz Sharif – were used to purchase and construct Shehbaz Sharif's residence located at the merged Houses No. 87/96-H Model Town, Lahore. This residence is owned by Nusrat Shehbaz and was officially notified as Shehbaz's Camp Office when he was Punjab chief minister from 2010-2018.
Rs. 58 Million derived from laundered proceeds were used for the expansion and construction of Nishat Lodge at Donga Gali, Abbotabad when Shehbaz was chief minister Punjab. This lodge is also owned by Nusrat.
NAB documents reveal that several other properties were purchased by Shehbaz from the laundered money for his second wife, Tehmina Durrani, including a one kanal house in Block A Phase V, DHA, Lahore for Rs. 39 million in 2015/16. Shehbaz and Tehmina are joint owners of this property. Then, a villa (No. 19) and Cottage (No. 23) in Whispering Pines Resort, Margalla Hills, Haripur, valued at Rs. 15 million, was bought and gifted to Tehmina Durrani in 2017 by Shehbaz in 2015 and 2017 respectively. However, before the purchase of these properties, Shehbaz Sharif did not have sufficient funds in his personal account. Masroor Anwar, the trusted cash-carrier, withdrew the laundered money from Good Nature Company and Nisar Trading Concern and deposited it into Shehbaz's account before these purchases.
The NAB Reference established money-laundering through what officials say "indelible documentary evidence" including SWIFT messages and Remittance Forms, showing the money-trail of each fictitious FTT landing into the accounts of the Shehbaz family members, employees and front-persons. Although the whole family benefitted from such transactions, NAB investigations reveal that the main accused, Shehbaz, allegedly remains the principal benefactor of this money-laundering.
The FIA officials maintain that Al-Arabia and Ramzan Sugar Mills were used by the Shehbaz family for mega money-laundering and financial/corporate fraud in an organised manner from 2008-18 through fictitious ID bank accounts on a much wider scale than encompassed by the Sugar Inquiry Commission Report.
The FIA's Anti-Corruption Circle, Lahore registered an FIR against Shehbaz and his family members for using 57 fictitious ID accounts in the names of peons/ clerks. "The inquiry was upgraded into an FIR and formal investigation initiated in November 2020, following clear and convincing documentary evidence during the inquiry regarding the sugar mills owned by the Shehbaz family," says an official of the FIA.
"Total deposits amounting to over Rs. 25 billion were parked in at least 57 fictitious ID bank accounts, which have been discovered so far in the names of 20 low-wage employees such as peons and clerks of Ramzan Sugar Mills and fictitious companies' set up and controlled for the benefit of this family."
Quoting examples, he said that an account was opened in the name of a peon, Malik Maqsood, in which Rs. 3.7 billion worth of transactions were made in 2016-17. Maqsood worked in the office of Suleman Shahbaz at the Sharif Group's corporate head-office, 55-K Model Town Lahore.
Similarly, Rs. 2.8 billion worth of transactions took place in 2008-10 in an account opened in the name of a fake company, Al-Fakhri Traders, run by one Haji Naeem, a small furniture-shop owner of Chiniot. He was a neighbour of M. Mushtaq Cheeniwala – a known front-man of the Sharif family.
Fake companies Waris Traders & Waris Enterprises of M. Waris (CNIC 35404-1963149-1), in the name of the driver of M. Mushtaq Cheeniwala, had Rs. 2.5 billion worth of transactions in their accounts.
The FIA official said that investigators had a complete breakup of Rs. 25 billion of laundered money, along with the names and identity cards of those under whose names such accounts were opened or the fake companies established for money-laundering.
The FIA investigations showed that such low-wage employees of Ramzan and Al-Arabia sugar mills had been victims of identity-theft, and even if some of them signed Account Opening Forms, they did it under duress. All such victims are being treated as witnesses by the FIA.
According to investigators, Zahid Ali, DGM Finance of the Sharif Group, disclosed that such accounts were operated to conduct secret transactions of Suleman on the instructions of M. Usman, the CFO of the Sharif Group. M. Mushtaq Cheeniwala, a sugar-broker of Ramzan Sugar Mills, disclosed that the money from undisclosed sugar sales deposited into these accounts was only Rs. 3.95 billion, underlining that the source of the remaining funds is 'extraneous' to the sugar business.
The FIA investigations into the vouchers, cheques and money-trail of deposits into these accounts show that money was being deposited by various people, including politicians, government contractors, petroleum dealers, pharmaceutical vendors, gas-intensive, small steel units, and flour and rice mills owners.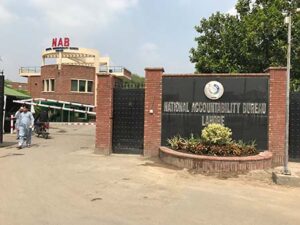 At least 250 low-profile businesses have been identified, along with documentary evidence and the money-trail of deposits into the 57 fictitious ID accounts of peons/clerks controlled by the Sharif family. There is a total 55,894 transactions made into these accounts, out of which 15,869 transactions were of Rs. 1.0 million and above.
An instance of transfer of money from a UBL Omni Account (linked to the Ehsaas Programme for the poor people) has also been detected, investigators said.
Investigation revealed that all the money was withdrawn from these accounts, invariably in cash to break the onward money-trail in a structured manner by keeping each withdrawal below Rs. 2.0 million so that it not would be detected in the CTR (Currency Transection Report) reporting threshold of the Financial Monitoring Unit (FMU). After the withdrawal, the money was either utilised locally, or transferred out of the country via illegal money/ value transfer services also known as 'hawala.' The carriers linked to cash-withdrawals from these accounts have gone underground to evade arrest. The names of these carriers and the hawala-dealers linked to the transfer of money abroad are not being documented in any correspondence so as not to jeopardise the investigation, officials said.
The Ramzan Sugar Mills – used as a vehicle of money-laundering during 2008-18 – is a private business owned by the Shehbaz family members. Nusrat Shehbaz, its director, holds 46 percent shares of this mill, while Hamza and Suleman – both also directors – hold 33 and 19 percent shares respectively. Shehbaz's daughters – Javeria Ali, Rabia Imran, and Ayesha Haroon – also each hold one percent shares.
Suleman absconded to the UK in October 2018 to evade NAB investigations. He was subsequently declared a proclaimed offender on October 28, 2019 by the Accountability Court, Lahore. For the same reason Suleman could not be investigated in this FIA case. However, a Warrant of Proclamation has been issued against him.
When questioned by officials, Shehbaz denied any wrongdoing and refused to cooperate with the investigators. Hamza Shehbaz, too, denied any knowledge of who deposited bulk-cash into his accounts.
The FIA officials remark that the Sharif family has transformed money-laundering into an art and their being in power for several years has enabled them to manipulate the system. The country's slow and lengthy judicial process and, in many cases, lack of expertise of the investigators in dealing with white-collar crimes, helps such businessmen cum politicians to thrive and grow despite being on the radar of the authorities.