The latest social media post of Esra Bilgic, aka Halima Sultan, sent her Pakistani fans into a frenzy.
On her Instagram account, Esra Bilgic posted an image of the Islamia University Peshawar and captioned it "The City of Flowers". Soon after, her followers started speculating whether she is in Pakistan or plans to visit soon.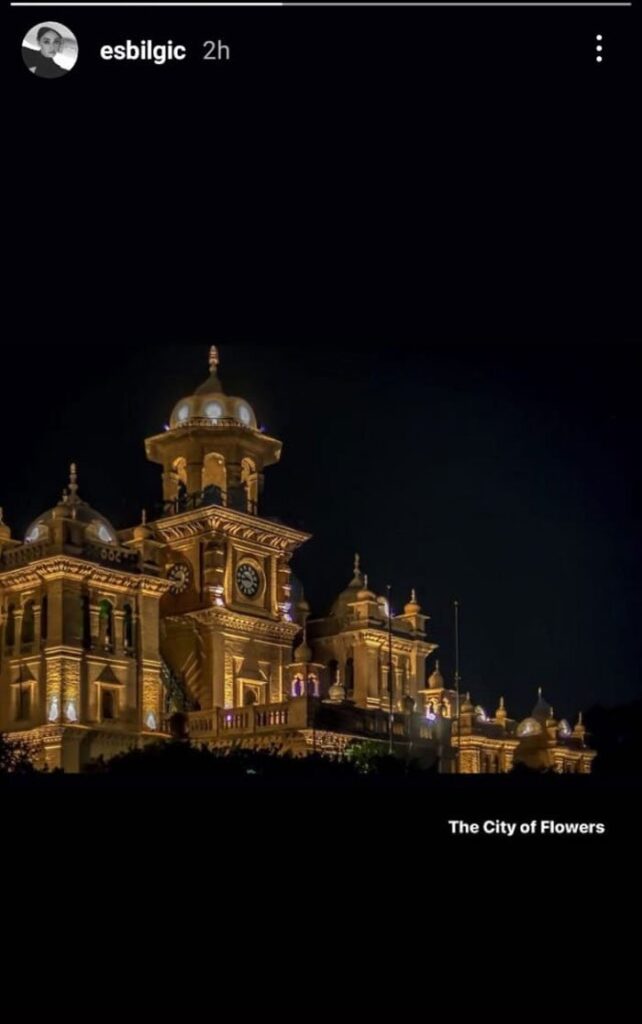 The Turkish actress, best known for her role as Halima Sultan in the historical drama Dirilis: Ertugrul, shared the same post on her Twitter account as well.
Meanwhile, according to some reports, Esra Bilgic will be the brand ambassador for Peshawar Zalmi in the sixth season of the Pakistan Super League (PSL). However, it is still premature to say whether she will arrive in Pakistan for PSL or not.