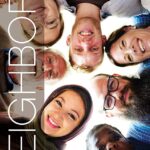 Deanna Ferree Womack's book 'Neighbors: Christians and Muslims Building Communities' is a timely and necessary work that seeks to reduce stereotypes and prejudices between Christians and Muslims in the United States.
The book provides a historical and contemporary review of the existence and contributions of Muslims in the country, as well as a discussion of the problems and prospects for interfaith discussion and cooperation.
Womack's approach is both nuanced and multifaceted, recognising both the shared ideals and divergent views held by Christians and Muslims. She argues that adherents of each faith can gain insights about God, people, and the universe from the other. She encourages civil conversation about shared and unique values without sacrificing individual beliefs.
The book is divided into four eras, examining the development of Christian-Muslim ties from their first contact to the present day. Womack provides models and instances of Christian-Muslim interfaith discussion and action, highlighting local and national initiatives to foster mutual respect and tolerance between different faiths. She also examines global interfaith movements and projects that have evolved to address our common difficulties and opportunities.
Womack offers practical advice and tools for Christians who desire to improve their relationships with Muslims in their communities, including spending time with the works of Muslim writers and thinkers, attending Islamic religious gatherings and festivals, participating in local organizations that bring people of different faiths together, meeting with people of different faiths and taking part in workshops, and contributing to interfaith social action and lobbying efforts.
Overall, 'Neighbors: Christians and Muslims Building Communities' is a valuable resource for those seeking to navigate the complexities of interfaith dialogue and cooperation in a pluralistic society. Womack's message of faith, modesty, and optimism is a call to action for Christians to make Muslim friends and neighbors in today's multireligious society.