Siddique Kappan, a Muslim journalist, remains imprisoned under India's harsh sedition laws since October 2020. He was accused of sedition under India's notorious Unlawful Activities (Prevention) Act (UAPA). Kappan's crime; he reported on the Hathras gang rape and murder case. Upper-caste Thakur men gang-raped a 19-year-old Dalit girl in Hathras. The victim subsequently died in a hospital. The Uttar Pradesh police cremated her in the middle of the night, without the consent or the presence of her family members.
The heinous crime and the police's cooperation in sheltering the offenders made the headlines in India. Besides Kappan, three others, among them two student activists, Atikur Rahman and Masood Ahmed, and their driver Aalam, were arrested. Kappan, who suffers from diabetes, was tortured and denied medicine.
A 5,000-page charge sheet was submitted against Kappan nearly six months after his detention, accusing him of failing to write like a "responsible journalist" and of inciting disturbance by reporting on oppressed and underprivileged people. Ironically, the charge sheet stated that such stories could "incite Muslims." It highlighted 36 news stories written by Kappan as proof of his crimes.
What the Uttar Pradesh Police considers "sedition" is: reporting on the Indian government's failed Covid response; the stigmatisation of Muslims during the March 2020 nationwide lockdown; protests against citizenship laws; arrests of student activists as political prisoners; and the February 2020 Delhi Pogrom. The charge sheet did not allege that Kappan's reports were factually incorrect or dishonest but, instead, charged him with the crime of "factual" reporting.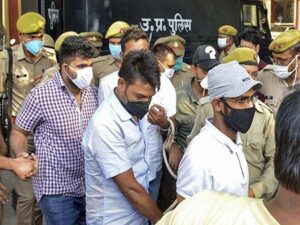 Kappan has been denied bail even a year after his arrest, and his lawyer, Wills Mathews, claims that he has "still to get approved copies of this charge sheet" from the police. But Kappan isn't the only one; Aasif Sultan, a Kashmiri journalist, has been imprisoned for more than three years. He is also being held under the UAPA and is being pursued for a piece of fiction that he wrote.
Kappan and Sultan, along with the others, are being held without a trial on bogus charges; they are imprisoned solely for doing their duty as professional journalists. Interestingly, other journalists too have lately been harassed and threatened for reporting on and photographing anti-Muslim violence in the Indian state of Tripura, when Hindu mobs attacked mosques and Muslim-owned properties. Tripura's state police has already accused 102 social media accounts, including those of journalists Meer Faisal and Shyam Meera Singh, of inciting terrorism for blogging about the anti-Muslim violence in Tripura.
According to Reporters Without Borders' 2021 World Press Freedom Index, India is ranked 142 out of 180 nations, making it "one of the world's most hazardous countries for journalists."
According to the Index, "pressure on the media to toe the Hindu nationalist government's line has risen since Narendra Modi's Bharatiya Janata Party (BJP) gained a second mandate in 2019." Hindutva supporters in India are attempting to eliminate all indications of "anti-national" ideas from public discourse."
Modi and the BJP came to power in India for the first time in 2014. Since then, journalists who question or oppose the ruling administration have been targeted on a regular basis. While physical violence is the most apparent form, journalists confront a variety of dangers, including censorship, economic difficulties, political pressures and job uncertainty. They are constantly harassed, intimidated, detained, jailed, and silenced by gag orders and state-created charges — those who resist risk being charged with sedition or are incarcerated under the UAPA.
Watch the State (WTS), founded in 2019 by the Polis Project, documents and analyses patterns of state violence in order to better understand what it entails by examining the physical, structural, and symbolic dimensions of violence as well as its various social, political, and economic manifestations. The WTS data journalism research project, "Mapping patterns of violence against journalists in India," collects confirmed occurrences of violence against journalists in India between 2019 and 2021.
India has become an extremely risky location for journalists to work in. According to WTS paperwork, 256 journalists were attacked between May 2019 and August 2021. In BJP-ruled states, Jammu and Kashmir, and Delhi, where they are directly subordinate to the Ministry of Home Affairs, the police appear to be the principal culprits. Journalists are under greater risk in BJP-ruled states than in others.
Since its inception, WTS has documented systematic attacks on journalists who cover events such as the COVID-19 epidemic, the anti-Citizenship Amendment Act rallies, the 2020 Delhi Pogrom, and the continuing farmers' protests. Indian agencies have used First Information Reports (or FIRs) — documents that police draw up when they receive information about an alleged offence, for which officers can arrest a journalist or begin an investigation on their own initiative, respectively, without a warrant or a court order.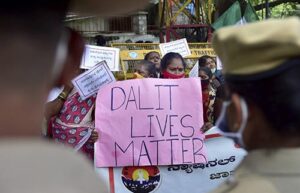 The database also throws light on the current media crackdown in Indian-controlled Kashmir, where harassment, intimidation and attacks by the army and police have become the rule rather than the exception. In the Union Territory, in addition to charges under draconian laws, systematic threats, intimidation, harassment, physical assault and gag orders, the state has begun withholding financing from media companies that do not reinforce the government's propaganda.
According to UNESCO, 1,200 journalists were slain in the course of their work between 2006 and 2019. In 2020, the organisation listed India as the sixth-most hazardous place for journalists in the world, only after Afghanistan, Mexico, Syria, Somalia, and Yemen. This horrific statistic excludes the thousands of documented or unreported non-lethal acts such as harassment, hostility and threats, as well as arbitrary arrests, torture and enforced disappearances. In the case of India, intimidation measures are both physical and legal. On the one hand, journalists have been slain and subjected to physical violence, threats, assaults, and online and offline attacks; on the other hand, the state and its agents make them a regular target of legal threats through arrests, unlawful detentions, bail denial, and FIRs.
The WTS database highlights unparalleled legal harassment of Indian journalists, thereby criminalising their profession. The police now frequently pursue criminal charges against them, including accusations of sedition for the crime of reporting. Journalists have been jailed and arrested for reporting on the victims' accounts of police assault or for challenging the official version of events.
Shockingly, the judiciary has also become actively involved in the persecution of journalists by consenting to sustain non-bailable charges and indefinite pre-trial detentions. It has not only failed to pursue crimes against journalists, but it has actively aided in their persecution by routinely violating their rights. Ad hoc abuses of the right to due process have been used deliberately to undermine India's free and fair press.
In the midst of a pandemic, India has devolved into an authoritarian police state, marked by arbitrary arrests and incarceration of political and ideological opponents. The Indian state actively punishes journalists through the courts, the police, and the jail system. What we are witnessing is the establishment of a regime in which the court works in cahoots with the government's arbitrary authority. Law enforcement and strong institutions are critical in combating and eliminating impunity for attacks on journalists. However, in India today, the same institutions that are supposed to safeguard journalists are actively facilitating and perpetuating the relentless attack on them and their liberties. The role of the state, the judiciary, and the police in attempting to suppress journalists must be recognised and opposed. Law becomes the most devastating weapon of a fascist regime when the court serves as the midwife of tyranny.