The Stock Exchange is just not a place for serious investors, but it is also a platform for speculators, who often manage to manipulate share prices and sometimes even dictate market trends. If the size of the market is relatively small–as in the case of the around $43 billion Pakistan Stock Exchange– then manipulating the market can be difficult but not impossible. However, cornering a script and manipulating its price is a relatively easier task.
The latest example of manipulation in the price of a script is of Hum Network Limited (HUMNL). It surged by nearly 690 percent between March 31 and June 18, to hit a high of Rs.17.05. This massive rise was as dramatic as many of the Hum Network plays that make it one of the most popular brands in Pakistan's entertainment industry.
While Pakistan's economy was slowing down and the market was lacklustre due to the Corona virus lockdown, the hefty gains in HUMNL share price were shocking as the company had booked massive losses for two consecutive years. In the financial year ending on June 30, 2019, the company slid into the red for the first time in its 14-year-history to book a loss of Rs.535 million, while in the last fiscal it showed a loss of Rs.327 million till March 2020.
Certainly, the sharp surge in HMNL share price was not because some bored investors confined in the wake of the lockdown decided to pass the time playing this stock while ignoring its fundamentals. With no chance of a turnaround in HUMNL fortunes in the near term due to the overall recession in the media industry, taking a chance with investment in HUMNL shares did not make sense for any prudent investor. Even speculators do not take a plunge in such a stock, unless there are new developments.
Then what was the story behind the sharp rise in HUMNL share price? Who was accumulating its shares? And the biggest question, why?
As the price and trading volume of HUMNL shares moved up, rumours started circulating in the market that a serious hostile takeover bid of the company was imminent by none other than Jahangir Siddiqui, the estranged brother of media Mughal Sultana Siddiqui, who established the Hum Network and remains the moving spirit behind its operations.
The feud between the younger brother and sister has all the elements of a tragic drama at the emotional level that has grown into a clash between their business empires. Jahangir Siddiqui, himself a leading businessman and big market player, is no stranger to controversies and scandals, but his high-profile political and business connections have allowed him to stay afloat in the murky world of Pakistani business. Sultana Siddiqui, compared to her resourceful younger brother, is seen as an underdog.
According to market data, abnormal activity started in HUMNL shares in mid-April when both its price and trading volume suddenly jumped up. If on April 14, HUMNL share price was Rs.2.31 with just 150,000 shares exchanging hands, on April 15 nearly 2.5 million shares were traded on the Pakistan Stock Exchange (PSE) with a slim rise of Rs.0.34 in price as the stock closed the day at Rs.2.65.
The next two days witnessed modest gains in the share price, but the trading volume remained above a million shares a day. Then, another buying spree was seen on April 17 as the trading volume peaked to 4.9 million shares, closing at Rs3.50. Over the next 20 trading sessions, HUMNL shares were in high demand. This jacked up its stock price to Rs.12.05 -– an increase of more than Rs10 in a month. And by June 18, HUMNL price had shot up to Rs.17.05.
By then speculations of a hostile takeover were rife in the market. Hum Network management noticed the abnormal activity in its share price and came out in the open, accusing Jahangir Siddiqui of accumulating its shares through companies and individuals affiliated directly or indirectly with the JS Group. Currently, the JS Group and its affiliated companies hold around 9.9 percent shares of HUMNL, while foreign investors, including Kingsway Group hold 44 percent, according to official company data.
As the battle to accumulate shares intensified ahead of HUMNL's August 22 Annual General Meeting, its management wrote a letter to the Pakistan Stock Exchange titled "Disclosure under Takeover Regulations" to inform shareholders that the company faced a hostile takeover situation. The letter, dated August 10, stated that Aitkenstuart Pakistan Private Limited (APPL) bought around 83 million shares of HUMNL between April and June 2020, which constitute around 8.83 percent of the total issued shares of the HUMNL.
"APPL during the period commencing May 20,2020 to June 8, 2020 sold shares of the Target Company (HUMNL) to JS Bank Limited (79,030,303 shares), Jahangir Siddiqui & Sons Limited (3,375,197 shares) and Mr. Munaf Ibrahim (1,056,500 shares)," the letter said.
Hum Network management alleged that the "APPL is 100 percent owned subsidiary of OBS Healthcare (Pvt) Limited and is the holding company of AGP, which is a listed company. These companies are part of OBS Group, which is headed by Mr Tariq M Khan. JS Group and OBS Group have a long business association."
To prove this point, the HUMNL quoted Tariq M Khan's statement in which he said that the "OBS has been associated with JS Bank since its inception." HUMNL also referred to a business deal, executed under the supervision of JS Bank, highlighting that share purchases for the AAPL and Kingsway Group were made through the JS Global Capital Limited as their broker. Kingsway Fund also bought 16.5 million shares of Hum Network at the price of PKR 8.9 per share on June 8, 2020.
Market observers say that Sultana Siddiqui and her family themselves made their position vulnerable as they liquidated a significant portion of their holding to Kingsway Fund, becoming a minority shareholder with a 30 percent stake in the company, down from 50 percent, although retaining management control. At the same time, the JS Group also entered a sell out deal with foreign investors and reduced their holding in HUMNL to 1.0 percent.
But after March 2020, APPL started acquiring HUMNL shares, increasing JS Group's holding to 9.0 percent.
Some leading market observers maintain that APPL and other entities, while accumulating HUMNL shares, breached the regulator's requirement under which they had to make their intention to buy voting rights share in the company public through the Pakistan Stock Exchange.
According to market sources, the Hum Network management spotted the organised purchasing of their company shares by end June. Now the total holding of JS Group and its affiliate companies is around 9.90 percent, whereas foreigners, including Kingsway own over 44 percent shares of the company. This panicked the Hum Management and it wrote a letter to the Pakistan Stock Exchange as well as going public with the information. The HUMNL share price rise is being equated with the stock market's La Azgard Nine Ltd scandal of 2008, in which individual shareholders were among the worst victims of share price manipulation.
In the HUMNL share price manipulation, those who took positions in the script at the lowest level like Rs2.30 were the main gainers in the April-June period. JS Bank, which is also a public listed company, allegedly used public money to buy shares of HUMNL at higher prices and passed the capital gain to Aitkenstuart, which made windfall profits.
Will the regulators, including the Pakistan Stock Exchange and Securities and Exchange Commission of Pakistan take note of such shady deals? So far no action has been taken as the issue has ended up in court, where a long and complicated legal battle awaits all the contenders for HUMNL's management control. The current management, however, managed to block the attempt to takeover in the August 22 AGM.
The JS Group in its reply to Pakistan Stock Exchange dated Aug 17, said that it was not acting in concert with Kingsway in the August 22 AGM of the company. It also denied any link with the HUMNL share trade during April and June.
"Aitkenstuart Pakistan (Private) Limited (APPL) is a separate entity which is completely unrelated to JS Group. JS Group is not concerned about APPL in any manner whatsoever," JS Group stated. JS claimed that "shareholders list of Hum available to us as of June 30, 2020 does not have APPL on the share register."
"It is a commonly known fact that banks, investment companies and corporates regularly purchase and sell shares of listed companies over the PSX platform. Such normal commercial transactions are governed under the relevant securities laws and are a matter of public information. Therefore, there is no violation of any law if any JS Group company may have taken a position in the shares of the Company, especially since such transactions are reported to the PSX," the JS statement said.
However, JS Group admitted that another company associated to JSCL and its subsidiaries held 3,375,197 shares of HUMNL. Although JS did not mention the name of company, but the HUMNL letter to the PSX had mentioned that Jahangir Siddiqui & Sons were holding 3,375,197 shares.
As both the current HUMNL management and its rival stakeholders dig in their heels for the battle to take over the company, it underlines how powerful and connected groups can dodge regulators to push their agendas. Meanwhile, legal battles and ongoing scandals can weaken even the strongest companies and distract the management from their real task of efficiently managing their entities and making them profitable. Is HUMNL heading in this direction? Can Sultana Siddiqui and her team save their empire or will a new czar take over this media company? Perhaps it is too early to predict the outcome of this battle royal.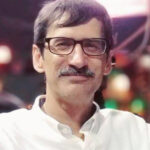 Farhan Reza
The writer is a senior Lahore-based journalist, who has worked for several leading media organisations