The experimentation with the truth which began under General Musharraf's liberalisation of the media in 2000, has completed its second decade. The story of the first ten years is starkly different to that of the last ten, which had a really climactic ending in 2019.
With 169 million mobile devices (up from 114 million in 2015), representing a penetration level of over 79 percent — out of which 85 million, or about 40 percent, are 3/4G-enabled — and a broadband subscriber base of 87 million, suddenly Pakistan is witnessing a seismic shift in media usage.
Despite an estimated GDP growth of one percent, there has been a negative trend in advertising revenue on TV, with spending dropping from Rs. 38 billion (2017-18) to Rs. 28 billion (2018-19) to Rs. 26 billion in (2019-20). Yet the viewership has remained the same (around 200K Gross Rating Points (GRPs) for entertainment channels and 177K GRPs for news channels). However, there has been a 30 percent increase in the spend of digital channels.
Currently, 64 percent of the nation is younger than 30 and 29 percent of Pakistanis are aged between 15 and 29 (an age group which we define as the youth). Pakistan now has more young people than it has ever had, and this is forecasted to continue to increase until at least 2050. It is the year 2000 all over again, when media consumption shifted from state-owned terrestrial channels to privately held cable/satellite channels. Once again we are in a state of metamorphosis.
Digital sales along with licensing revenues will be the new normal in content monetisation
Access to affordable data and devices has created a younger, more empowered audience. This fuels overall media growth, but it is also a faster moving target. One TV household has fragmented into a multiple device audience which transforms media consumption from a communal (more regimented) activity to a personal (non-linear) choice, to ultimately private viewing sessions.
The one sure thing is that there is no sure thing. Long-term deals between advertisers and media entities are being questioned. Bulk based inventory models will be replaced with more delivery-based spends. Although, the metrics for measurement remain the same, the long tail of effectiveness of every rupee spent is being re-evaluated.
Consuming content on multiple devices has created opportunities for an Omni-channel revenue model. Now clunky linear TV networks cannot rely only on broadcast revenues alone. Digital sales along with licensing revenues will be the new normal in content monetisation.
There is an urgent need for subscription revenues as content cost, human resources and energy costs are increasing. Only PTV reaps the benefit of a license fee from the electricity bill, while TV viewership is driven by private channels who get no share. Significant attention will be given by private operators to their digital media streams.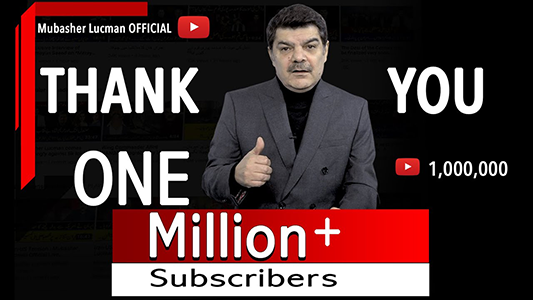 The digital distribution of content has encouraged brands to become content creators. We have seen the advent of branded shows in the shape of web series and music shows. While the repertoire of genres created by brands still remains limited, the appetite demonstrated is big. As brand-driven content grows, consumers will question the honesty of brands' intent — whether they are entertaining them or selling their product. Brands are limited in their ability to tell stories. Clients will have to distinguish content from advertising in order to maintain credibility. While clients may understand the audience better, it is the ability to understand content better that will distinguish success from failure. A genuine effort to create entertainment requires neutral content creators. A Coke Studio will always need a Rohail Hayat.
Content is King and it's not cheap to please the King. While broadcast revenues are stagnant, the cost of creating good content is rising. It is not feasible for content creators to survive on a cost plus model which is offered by broadcast. The value of creating IP (Intellectual Properties) has come into play. The opportunities on the digital platform for performers to become influencers have created a benchmark for asking higher fees from content creators. Furthermore, the pressure to create higher ratings has forced networks to invest on bankable names who in turn ask for higher remunerations. About 65 percent of every fictional television programme production cost is reserved for cast. Shooting in Karachi (where 90 percent of production takes place) has also become an expensive proposition. At times one location might charge up to Rs. 250,000 per 10 hour shift. The growth has led to talent poaching and now committed content creators are paying good creatives a premium as a retention cost in addition to the regular expense. This trend is only going to go up as the demand for good content outgrows the supply of talent.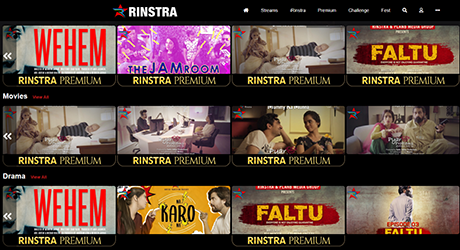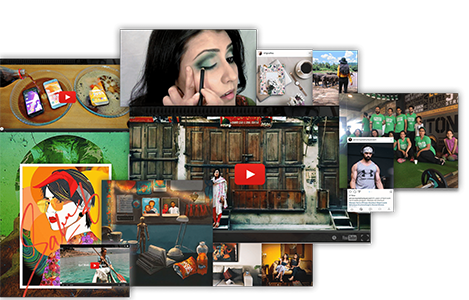 Linear TV, however, has still not lost its charm and is not going anywhere in the near future. The bulk of eyeballs still come from TV impressions. And linear news channels remain the go- to source of information in the time of Covid. While brands have now extended their domain from media placements to content creation, they are still unable to create enough emotional moments to connect with the audience.
2019 saw the auction of several new TV licenses, mostly to real estate developers in Islamabad. Some of these licences were delivered in 2020 and we will see more TV channels coming into the market after March 2021. The effects of these new launches will increase the demand for experienced personnel and also bring in new blood. Since these new channels are based in Islamabad, we will see a surge of employment opportunities in the media. Hum Network might be the first one to make the move to Islamabad from Karachi. Islamabad will soon become a bigger hub of media than Lahore, second only to Karachi.
This change in the location of activity will also result in a change of scenery on the screen and a change in narrative, along with fresh talent. Karachi will remain the centre of productions, but a sizeable quantum will shift to Islamabad as the city provides a shooting-friendly environment and access to a variety of nearby scenic spots.
With all this media buzz eventually arriving so close to the seat of power, what are the few changes we should expect. PEMRA will be under pressure to deal with issues of fair play as pressure will be created on cable operators to deliver channel positioning which is limited by the laws of physics. Suddenly the antiquity of our monitoring apparatus will be exposed. The question is how long can PEMRA maintain a strong granular oversight on media matters, as its capability to regulate fast-developing technology, an expanding moral spectrum, and lacunas in the current code for emerging platforms and narratives is put to the test. The Ministry of Information will have to help PEMRA to upgrade its ambit of perusal. To enable growth, some relaxations will have to be given. Up till now only two genres in television have held their ground: entertainment and news/current affairs. There are no indigenous kids' channels, only one sports channel and regional, music and cooking are struggling. Further, the clutter in the news is at an all-time high. In the entertainment genre the top three channels hold more than 60 percent of the viewership and their share will grow further.
PEMRA continues to play the role of the FBR and show progress by the level of collections it has made through increased licence fees and slapping fines rather than the level of investments made by private parties in the media and the number of jobs created
Another area of improvement is the Council of Complaints which should have been headed by an honourable Justice of the High Court, based on the code of ethics which were to be devised in consultation with the private media.
Regulators have to keep an eye on the prize, that is to develop the media industry in Pakistan. The original mandate of PEMRA was to stimulate growth in the industry. PEMRA continues to play the role of the FBR and show progress by the level of collections it has made through increased licence fees and slapping fines rather than the level of investments made by private parties in the media and the number of jobs created. The Prime Minister has stated his vision to grow the soft power of Pakistan internationally. This is only possible when we are able to export our culture via media products. If media houses are unable to sustain local operations in the current environment, how will be they able to create surplus revenues which can lead to exports. This goal cannot be achieved by banning content or platforms or increasing license fees or renewal fees. Media networks have invested in the sector and created jobs. They have carried the Pakistani narrative and fulfilled the gap created by the non-performance of PTV.
The grandfather agreements of media houses should be allowed to continue. An environment should be created for public-private partnership to develop policies to keep up with the advancement in technology.
The opportunity to move away from reliance on advertising revenues and include subscription revenues has already been lost in the shape of DTH (Direct to Home). Networks are still at the mercy of the unorganised cable sector which contributes virtually no tax to the exchequer despite having revenues equal to the entire media turnover. The space given to these cable operators gives PEMRA flexibility to disturb channel distribution based on the political position of the government, and force channel narratives as it effects their revenues directly.
The government has to encourage international digital players like Facebook, Google, YouTube and TikTok to establish offices in Pakistan so precious foreign exchange is retained in Pakistan
The digitisation of the cable access system has been in a delayed mode since the last decade, despite being on the agenda for many years. Digitising will create more opportunities for competition and provide a much-needed control on cable operators. The media needs a second round of opening up with more licences being issued to encourage a wider spectrum of genres. Given the pace at which the industry is changing, PEMRA should only issue, without bidding, two categories of licences — news and entertainment — as it does not have the infrastructure to keep up with the pace of development of new genres. Also it will give private enterprise the flexibility to adapt to the changing environment.
The government has to encourage international digital players like Facebook, Google, YouTube and TikTok to establish offices in Pakistan so precious foreign exchange is retained in Pakistan. More importantly, sizeable data on user habits is being sent out which is sold to a variety of businesses. Currently Pakistani territory is being supervised from Singapore and Dubai.
Covid has thrust Pakistan into the digital media age. The lockdown encouraged audiences to actively go beyond linear broadcasts and consume content on digital platforms. There is a lot of buzz about OTT (Over the Top) Video on Demand (VOD) platforms like Netflix and Amazon Prime. While the state is struggling with the question of allowing Indian-based OTT platforms and the relevant regulations to deal with it, little movement is seen towards developing our own. Needed are:
1 – A payment gateway approved by the State Bank.
2 – Incentive schemes from the government to encourage the industry as this is not a small wallet venture.
3 – Local server facility to reduce data latency.
The takeaway for media entities and regulators is to have the agility to react and the ability to adapt to the rapidly changing technological environment and media consumption patterns, as the dial-to-decide choice is transferred to a younger audience who exists in a multi-device configuration having a shorter attention span where multiple influences define his/her engagement. How ironic is the old Chinese curse today: "may you live in interesting times!"
---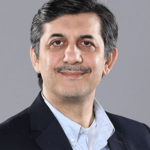 Duraid Qureshi
The writer is the CEO and co-founder of Hum Network and a former secretary general of Pakistan Broadcasters Association.