No matter how many new and different mediums are introduced in a country, television will remain the most mature medium of distribution. It is not fading like the print medium, it is not as 'vague' or questionable with regard to authenticity as social media, and it is accessible to both, rich and poor — whoever can afford a television set. However, seen through PEMRA's eyes, it is this very accessibility and its impact on the general audience's mind that makes it a dangerous tool.
The Pakistan Electronic Media Regulatory Authority (PEMRA) is supposed to keep an eye on what's being shown on TV, and determine what should be shown, and what shouldn't. However, instead of devising an intelligent way to 'regulate' the medium, it is seen doing the bidding of others and increasingly going off track. In a civilised society, people don't ban things without offering any justifiable reason, before at least trying to discuss with the creators of the 'objectionable' material how to amend it and ask that they refrain from creating offensive material again. But in Pakistan, banning is the first, as opposed to the last resort.
A couple of months ago, PEMRA caused an uproar by banning the re-runs of not one, but two very successful plays — HUM TV's Pyar Ke Sadqay — which also simultaneously aired on Pakistan Television, and ARY Digital's Ishqiya. According to PEMRA, they did so because of 'complaints' against the two dramas. The question is, why did they impose the ban after the two dramas had completed their run and succeeded in winning the audience's admiration — or in PEMRA's lingo, "after the damage was done?" Then, if that was not enough, PEMRA banned another ARY digital play, Jalan, which had been on air for 12 weeks. That, however, was allowed to air after timely intervention by the Sind High Court. Ironically, Jalan, is doing better rating-wise after the ban.
So what blueprint does PEMRA follow, to the beat of what drum does it march?
HUM TV and ARY Digital have two sister channels — HUM Sitaray and ARY Zindagi — where they air their already telecast dramas, especially the ones that have been successful. PEMRA officials contend they took the extreme action of enforcing a ban against the two plays because it was considered that both went against social and religious values. But the way they were banned defies all logic. They had been watched once, engendered a wide-scale response, begun a discussion on topics in dire need of attention — and they are still available on YouTube. The bottom line: the message they aimed to deliver has already been conveyed to the audience.
Understandably then, PEMRA's actions have not gone down well either with those involved in the television industry, or among audiences. Following the ban of the programmes, actress Atiqa Odho, who was part of Pyar Ke Sadqay, wrote an angry post in which she blasted PEMRA.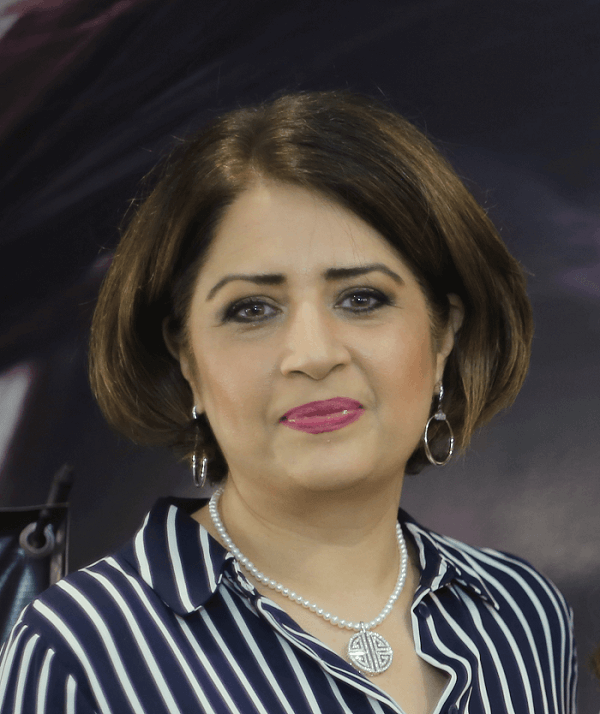 The Sitara Aur Mehrunnisa actress asked the regulatory authority whether this was "the democratic way of life?" In her post, she questioned the reason behind the ban, asking PEMRA "Do we muzzle voices that help reflect the changes needed in our society?"
The actress unarguably has a point. She has been around for nearly three decades and has worked in meaningful dramas like Nijaat, Hum Safar, and others in which several genuine issues were highlighted and, in a few cases, solutions were actually devised.
Odho added, "Television drama brings up important social problems that need correction. It helps educate people about mental health, social injustices, hypocrisy, abuse, misuse of power, etc. If we start to brush things under the carpet and don't bring them out for discussion, we will never grow as a nation towards positive change. Stop treating viewers as if they are dumb and don't have exposure to the rest of the world! PEMRA should be making policies to create more social awareness through Pakistani drama and not reducing content to falsified garbage."
Mohsin Ali, who wrote the other 'banned drama, Ishqiya, supported Odho's views. The writer/director who has been active for a few years maintained that no writer in his right mind would try to make the audience uncomfortable, or deliberately cross ethical boundaries because they all have a built-in self-censorship sensibility.
"This is not the first time a drama of mine has suffered at the hands of PEMRA; they were also against the airing of the mini-series Bhook, which was based on a real incident and was directed by me. That survived because the intelligent audience out there loved it. As for Ishqiya, no sane person who actually watched the drama could have labelled it immoral. Like many plays aired before this one, it was a simple revenge story revolving around two married couples and had the censors followed the drama from the first episode, they would have dismissed the complaints against this play instead of addressing them. Writing is my bread and butter and the same goes for the entire writing fraternity; how can they expect us to be disloyal to our profession when we want our family and fans to watch the dramas and be educated in a subtle way."
So, the million dollar question: should Pakistani dramas stick to time-worn, tried and tested formulas — many of which a new age and new generation have outgrown — or explore new ideas relevant to the here and now? Is banning a drama that highlights social evils the right thing to do, or is it just the easiest way to avoid controversy? In 2016, PEMRA issued a show-cause notice to HUM TV for airing Udaari, a drama that had educated the audience on the social evil of child molestation and won awards after it completed its run for its brilliant execution and performances.
Mohammad Ehteshamuddin who directed Udaari expressed his thanks to the producers and the audience for their support when PEMRA came down on them; because of the backlash from various quarters, PEMRA reversed their ill-thought decision.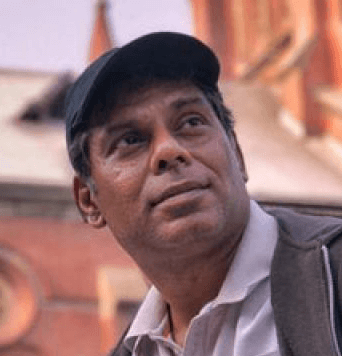 "To deprive people of telling stories is nothing less than a criminal act because ever since humans have started to communicate, they have been telling stories. In the modern era, these stories are used to highlight issues, educate the audience, and make society a better place. I still remember the difficult time when Udaari was on air and PEMRA had issued a show-cause notice at the behest of a few complainants; the audience's reaction came out as a loud protest. I am glad that the producers fought the show cause and the drama went onto win awards for breaking the unspoken rule of discussing a taboo topic at prime time."
Given this one step forward, two backward backdrop, where do we go from here?
This is not the first time that Pakistan is being pushed back to the stone ages; the film industry was worst hit during General Zia ul Haq's regime and hit rock bottom due to his mindless, obscurantist restrictions. Later, at a time when the technological world was advancing due to YouTube, the Pakistan government banned the website for nearly four years, depriving an entire generation of free informative content that could have helped them grow in many ways.
Theatre, film, and TV actor Omair Rana believes that instead of banning dramas, there should be an alternate process. The actor who played the 'evil' stepfather in law in Pyar Ke Sadqay feels that instead of offering channels guidance and support, PEMRA is their biggest detractor, banning everything they either don't deem fit, or at somebody's behest. He defends his character in Pyar Ke Sadqay and contends the drama was "one of the best plays in recent years."
"Pyar Ke Sadqay tackled not one but multiple issues; my character met an unhappy end and this is exactly how things should happen in an ideal world. I do agree with audiences that of late an abundance of extramarital affairs, divorce and similar issues have been featured on TV. And I understand that this puts many people off. Right now, the best way to skip those topics is by switching to other channels. But that is not the answer; the best way forward would be the introduction of a rating system for the audience where time would be allotted as per the theme of the drama. By introducing time slots, audiences could choose what would suit their sensibilities, and regulators like PEMRA would not need to arbitrarily ban plays and programmes."