India and Pakistan have incompatible mutual obsessions. Ours are Kashmir and security, India's that Pakistan is still on the map of the world. These mutual obsessions have not changed for the past seven decades. That Pakistan's concerns are understandable, is evidenced by the map. But what about India's obsessions? And what are these?
According to former Indian defence minister Jaswant Singh:
a) Pakistan is an incorrigibly troublesome state that has always dreamt of parity with India which it could never attain.
b) Jinnah's only real legacy is a permanent reminder of what a tragic mistake Pakistan has been.
c) Kashmir is 'closed history,' not fitting as a topic for international diplomacy.
d) No one has had as much experience with Islam as India. India knows how to deal with Pakistan and Islam.
e) Pakistan is an illegitimate state and an illegitimate heir of British India and, therefore, can have no legal claim to patrimony and certainly not in preference to that of the sole legitimate heir — Bharat.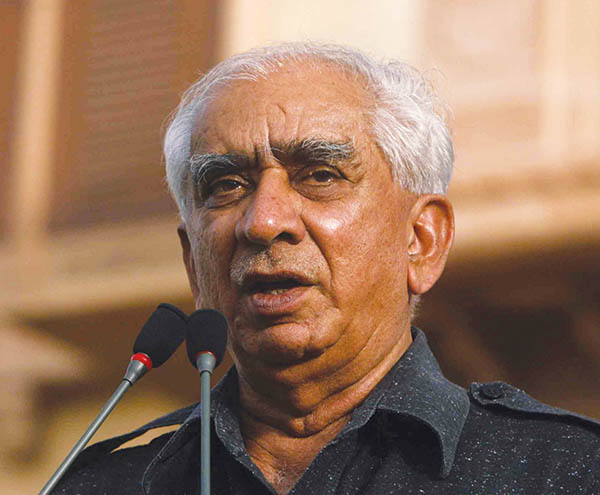 Jaswant Singh was right in one respect: that India knew how to handle Muslims and Islam. They proved this by serving their Muslim rulers loyally and faithfully, obediently following their directions for 700 years, and freely accepting Islam. Indeed, Mughal India's fame owed a lot to its Hindu subjects.
In all other respects Jaswant was self-evidently wrong. For instance, had there been any truth in his assertion that Pakistan was a terrible mistake, Bangladesh, whose emergence had been mid-wifed by India, would surely have merged with Indian Bengal. And Indian-Occupied Kashmir, sought to be annexed by India, would not have been in revolt today, so much so that 700,000 Indian occupation forces are needed to suppress the uprising with the help of frequent curfews and blackouts and the suspension of email and phone services for months to keep the population cowed and voiceless.
Nor is insanity the appropriate response to reality, which is what Jaswant Singh is imputing by claiming that infinitely smaller Pakistan claims parity with India (more than the notional parity all states enjoy under international law). Besides, if indeed Partition was such a 'terrible' mistake, why did Jaswant accompany former Indian prime minister Vajpayee on the bus yatra to Lahore and acknowledge, at the Minar-e-Pakistan (1999), that India was reconciled to Pakistan's existence? And, if that was only because such knavery was meant to mislead, it fooled no one, neither their hosts nor their own folk. Over the several decades since Partition, too many signals of friendship had been sent, but never received; agreements reached, but never concluded, and others signed, but never implemented for their respective peoples to realise there are no happy ends to the India-Pakistan saga. In fact, the popular feeling in both countries is that this saga is headed in a nasty direction.
Consider the portents: Is not the current regime in Delhi led by a Hindu fanatic with the blood of Gujrati Muslims on his hands? Are not Modi's actions, speeches and policies steeped in the bitter rhetoric of religion? Do they not convey a feverish hysteria against Muslims, Pakistan and Islam? Is not Indian secularism, once rooted in conscience and humanity, now dead and buried under extremist Hindu dogma?
If ever there was hope that the courts would act to curb Modi's descent into religious bloodletting by dispensing justice to the minorities, that vanished when four Indian Supreme Court Judges held a press conference in 2018 accusing Modi of manipulating the Chief Justice of India by blackmail and threats to set up benches and rosters to ensure that Modi's henchman got off.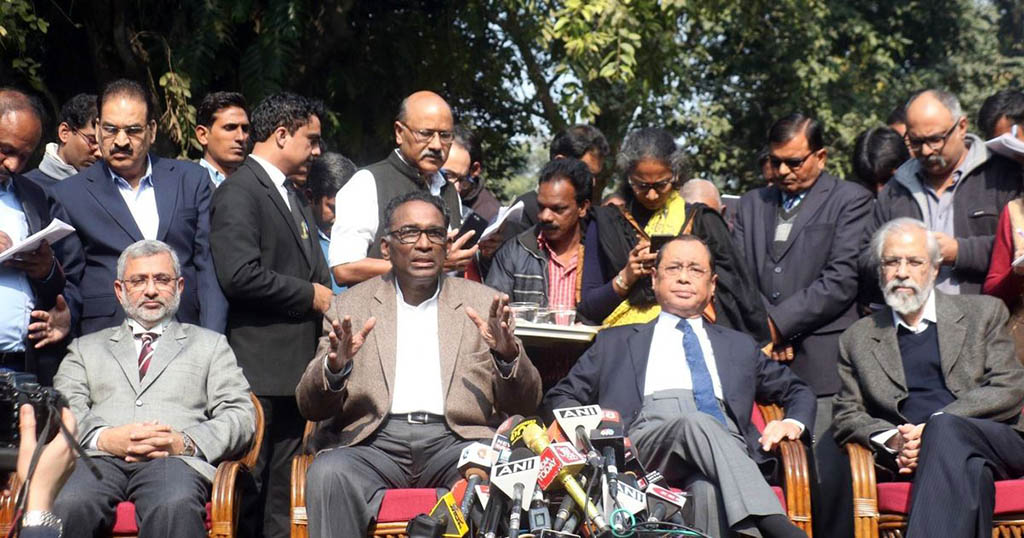 The predicament of the Election Commission of India is no less dire. Terrified commissioners ignore flagrant violations of election laws and voting procedures to favour the BJP lest their families be accosted by RSS thugs, thereby, denting all hopes of bringing about a change through the ballot.
Even the Indian army consented to bomb its own soldiers at Pulwama to boost Modi's electoral prospects. "I swear," screamed a uniformed soldier who had friends among the dead, "they removed half a dozen check posts on the route of the convoy just so the (fake) bomber could approach it undisturbed."
Who then will take on Modi? The Opposition in India is hardly worth the name. They seem overwhelmed by the tsunami of intolerance (of majoritisation) that has engulfed India. The once powerful media too has been cowed, manipulated and coerced into surrender. It now operates as an instrument for spreading hate against Muslims and minorities. Social media has morphed into lynch mobs and gangs, which burn, rape and kill. It is said Modi issues orders each morning to RSS trolls identifying Muslim targets to be attacked.
Luckily for Modi, the capacity of his supporters to be duped is infinite. The absence of reason or facts and science in Modi's demagogic utterances is glaring. That everything people say, directs Modi, must be true. If they say a goat is a horse, so it is. Had not the consequences of such beliefs proved tragic, they would be amusing.
So desperate is Modi to lend credence to the Indian lies about Balakot, that my utterances on HUM TV were doctored and the tape sliced, edited and pasted to convey the opposite of what I had said, and then aired. Thanks to some deft and hard work by our agencies, such 'doctoring' was discovered and, perhaps for the first time, the Indian media was compelled to publicly withdraw news items carrying false reports about Pakistan.
Tavleen Singh, a prominent Indian journalist, writing on 10/1/21 says the 'new India' fanatics loathe Muslims and believe criticism of Modi amounts to an attack on India. Those Indians that attack him, say these fanatics, have no right to live in India — and that includes Singh.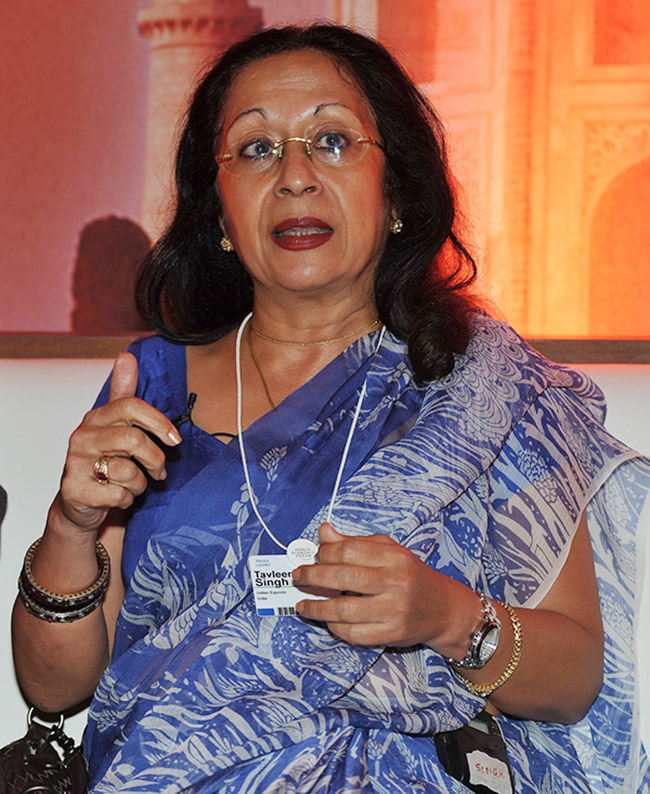 Continuing, she says, "New India hates Islam and gloats every time a Muslim is dragged off to a police station to be beaten, or worse. BJP bigots are now not only in government, but also think tanks and drawing rooms, and even there dissent amounts to sedition.
Meanwhile Pakistan is making a concerted effort to promote its own narrative in major international fora. Sadly, however, our target list does not include the Organisation of African Unity, the Caribbean group, the Commonwealth Secretariat, etc.; which it should, rather than leave the field to India.
Currently India is abusing the Financial Action Task Force (FATF) to damage Pakistan's economy when, in fact, we can exploit mountains of data on money laundering in India by Big Money, who generously fund showy BJP electoral campaigns. Modi is adept in dispensing favours to tycoons, like the Ambanis, who rake in much more than what they dish out to Modi or in taxes.
Indeed, kickbacks and commissions are fast becoming a hallmark of Modi-negotiated deals. Among these, the Rafael fighter deal with France, the chief beneficiary of which was yet another Modi acolyte. The fact that an audit of the deal was thwarted by Modi, and a law passed stipulating such investigations could only be undertaken with government permission, was akin to asking a thief permission to investigate his own fraud. But, it needs be said, there are no signs of Pak negotiators alluding to these Indian malpractices in FATF meetings, even though they clearly amount to money laundering.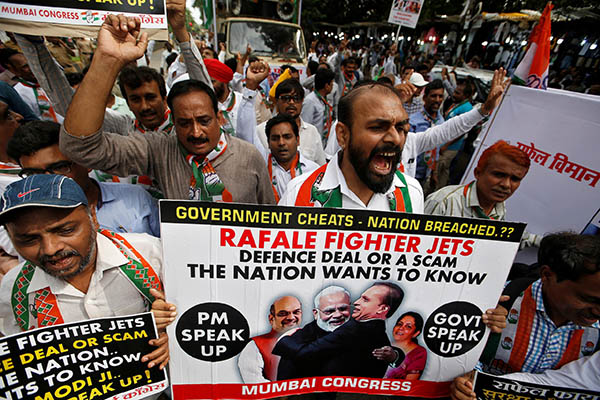 Then there is the Hundi system and where Hundi exists, as we know from our own experience, so does money laundering. Bombay is full of clues of the culprits and their BJP political connections.
Additionally, India has the largest gold market in the world and gold trading is an open door for money laundering, which is one reason why FATF is asking Pakistan to make gold purchases, subject to banking transactions. But what about India?
Gold and diamond smugglers from India are on the lam in Europe. One who defrauded his customers, and the Indian state, of taxes, was recently apprehended in London. If and when repatriated to India, the likelihood is that a deal will be struck with him, leading to his release after a short jail term.
With regard to Modi-Doval foreign terror operations, there is evidence the IS attack on Sikh gurdwaras and civil hospitals in Kabul were funded by RAW and so too the TTP and the Jamat ul Ahrar.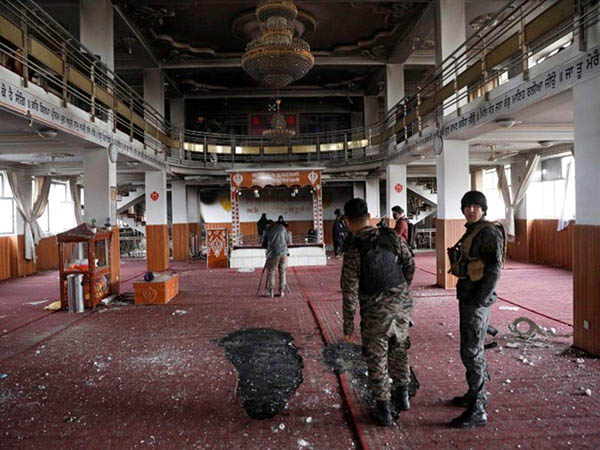 The Pakistan dossier handed over to the UN Secretary General earlier this month contains further details about Indian connections to these terror groups and confessions of the spy Kulbushan Yadav, which also revealed the extent of Indian-abetted, facilitated, financed and directed attacks on Pakistan, including the raising of a force of 700 militants to sabotage CPEC; and training camps in Afghanistan (66) and in India (21) run by the Kabul regime and India respectively.
Western reluctance to hold India's feet to the fire on account of terror attacks by the Indian state and its proxies stems from the fear western governments/investors/exporters have of Indian retaliation, in particular denial of access to a market as large as India's. Hence, they go to great lengths to retain India's custom, even promising, in the case of ships, aircraft, and other weaponry, not to sell similar items to Pakistan. The onset of the US-China cold war, and India's much-vaunted alliance with the US, has led Washington to turn a blind eye to India's criminal antics. The fact that Modi himself was once denied entry to the US on grounds of having participated in the killing of Gujarati Muslims, a prohibition withdrawn once Modi became prime minister, is evocative of how the US coddles murderers like Modi and Netanyahu.
To sum up, Modi's 'New India,' comprises false flag operations and surgical strikes; hate and persecution; murder and mayhem, of Muslims and minorities, and faces no opposition at home and abroad worth the name. All of which is happening under a nuclear overhang, suggesting what? That the subcontinent is being readied to become the world's largest killing field? Be that as it may, Modi's India is not a nation worth befriending for Pakistan, which intends to confront India boldly and resolutely when challenged or provoked.
---