After months of speculation and waiting, the absconding former premier, Nawaz Sharif, finally broke his silence with a bang, throwing down the gauntlet not just to the Pakistan Tehreek-e-Insaaf (PTI) government, but also to the military leadership. In fact, his September 20 speech at the multi-party conference via video link was more against the military than the government. Sharif vowed to change Pakistan's political landscape and hold accountable those who had ousted him from power and installed Imran Khan as prime minister through what he alleged were manipulated elections in 2018.
Since those elections, Nawaz Sharif, head of the Pakistan Muslim League-Nawaz (PML-N), has been continuously hammering his anti-army agenda through media talks and in interactions with party members. By doing this, he has not just raised the country's political temperature, but also crossed the red line from where retreat may be next to impossible.
But for now, his tough talk has certainly energised the anti-establishment camp within the party, as well as those small sub-nationalist groups which keep their politics alive on an anti-centre agenda. Sharif has also managed to eclipse all the other opposition forces in round one, and thrust himself centrestage as the main challenger to the current political setup. Many on the traditional and new media platforms are cheering and lauding his political rebirth as the nemesis of an institution which created, reared and placed him in the corridors of power. But that's become an old story.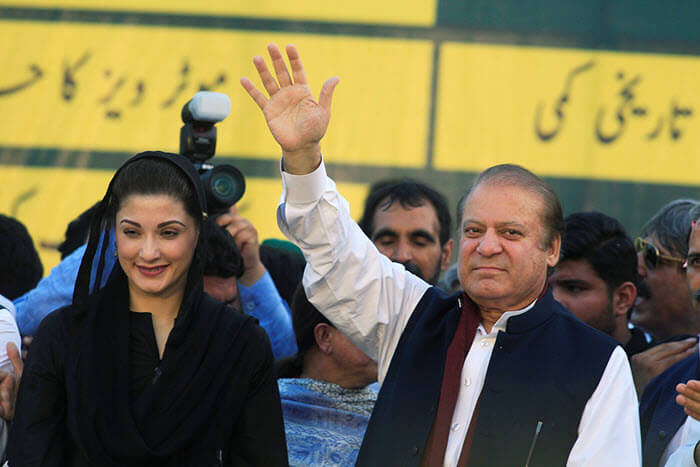 In the current context, there are other pertinent questions surrounding the 'Newsmaker' of the month, including the primary one: why did Nawaz Sharif and his daughter, Maryam, stay on silent mode for such a long time — even after the former was flown out to London ostensibly for treatment of a life-threatening ailment, and the latter was freed and allowed to reside in her house in Jati Umra? What were the father-daughter duo thinking, planning and anticipating even as PML-N parliamentarians hobnobbed with the civil and military establishment, thrashing out behind-the-scene deals on assorted issues, including legislation, with their complete knowledge and approval? And now that they have failed to get a reprieve, what do Sharif and his team mates hope to achieve through their anti-army rhetoric?
The long, but meaningful silence of father and daughter stemmed from 'great expectations' of winning concessions and political space from the establishment. In fact before his departure for London in November 2019, whenever Nawaz Sharif spoke to the press during his various court appearances, his tone and choice of words was always measured.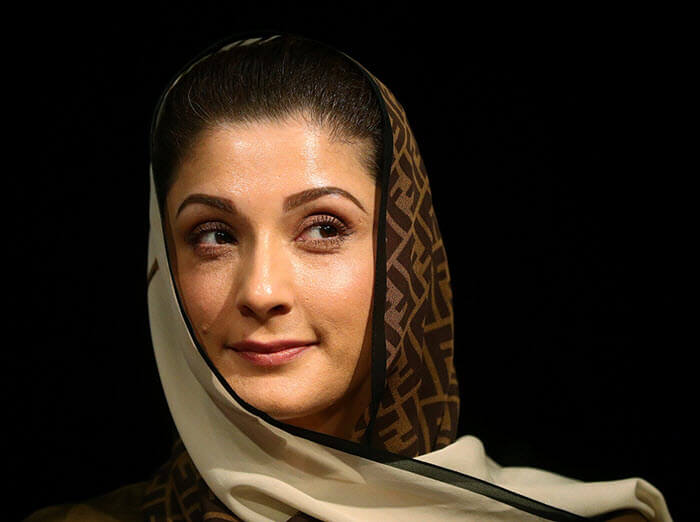 Meanwhile, Maryam Nawaz had completely cut herself off from public life since September 2019. "Not just her (Maryam's) twitter account was silent, but she had distanced herself totally from the party and its affairs since September (2019). It's only now, after almost a year, that she has resumed political activities," said a senior PML-N leader in a background interview. "During her long silence, she was in touch with just two people from the PML-N (Pakistan Muslim League-Nawaz) — Pervaiz Rashid and Marriyum Aurangzeb," he said, requesting anonymity.
This silence, coupled with behind-the-scene manoeuvrings, resulted in some dividends for Nawaz Sharif: serving a seven-year sentence on charges of corruption, he was released on bail and allowed to proceed to London for treatment in an unprecedented bending of laws by the government. Never before in Pakistan's history, was any politician given such a concession on humanitarian grounds.
There was a glimmer of hope at the time that Shehbaz Sharif's policy of reconciliation, dubbed as "appeasement" by the rival camp within the party, was working as efforts to send Maryam Nawaz abroad also intensified. As a consequence, despite strong anti-government posturing, secret deals made by the PML-N stalwarts, with the consent of Nawaz Sharif, helped the treasury members to pass laws. Maulana Fazlur Rehman's week-long Islamabad sit-in last year also played a role in strengthening Shehbaz's bargaining position, to the benefit of his elder brother.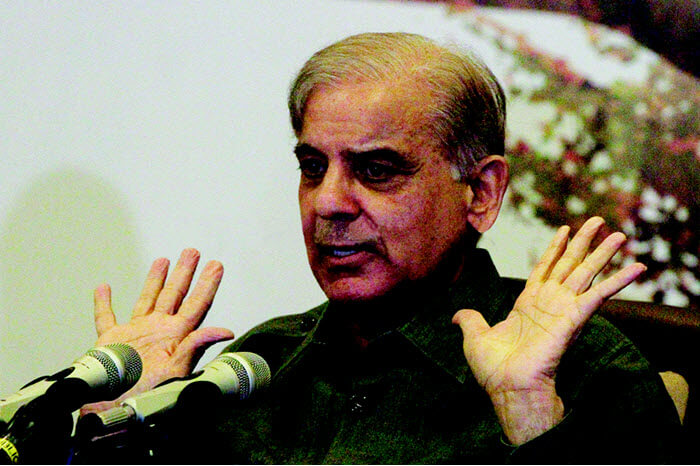 However, while Shehbaz's appeasement policy helped secure Nawaz Sharif's passage out of the country, it did not get him any respite from the corruption cases against his own family and himself. Eventually, Shehbaz landed in prison soon after Nawaz Sharif's tirade against the military establishment. Interestingly, many in his party see this as a blessing in disguise for the former Punjab chief minister, who aspires to become prime minister some day — just like his elder brother. "He has been saved from making the critical decision of whether to join the protest camp or stay out of it," shared a PML-N stalwart.
Earlier, much to the dismay of Nawaz Sharif, the party's efforts to get permission to send Maryam abroad fizzled out not just because Prime Minister Imran Khan opposed it, but also because the establishment saw her as being very hawkish and bent on settling scores with the military leadership, whom she blames for her father's plight.
Senior PML-N leader and former Sindh governor, Mohammed Zubair, who advocated resistance, protests and hardening of policy against both the government and the military, was also tasked to talk to the military leadership. Zubair met with the Chief of Army Staff (COAS) Qamar Javed Bajwa twice, but as stated by the DG ISPR, the message from the military top command was clear: political matters should be settled in parliament and cases in courts.
One would have thought that this message would be welcomed by the Sharifs because the military leadership has long been accused of involving itself in politics. But that was not to be. Nawaz Sharif emerged from his hibernation all guns blazing against the security establishment.
According to a former senior military official, Nawaz's stance reflects his growing frustration with the political scenario. "He has burnt his boats… it is his last-ditch effort to sidetrack demands for his return to Pakistan to face the corruption cases against him, as brother Shehbaz had promised," he said. "This stance is also an attempt to keep the party united and prop up supporters, who are getting more and more wary because many of them think that they have, once again, been thrown to the wolves, while the party's first family is cutting deals and enjoying their fortunes both here and abroad."
Sharif's breaking his silence is in great measure due to the refusal of the powers-that-be to get him off the hook of accountability rather than any burning desire to serve the interests of the masses and speak-up for their rights.
Sharif's central narrative also includes bashing the accountability process and slamming his ouster — neither of them peoples' issues but those of a handful of super-rich politicians, their aides and bureaucrats, who face corruption charges. The demand of Sharif and his allies in the newly formed Pakistan Democratic Movement (PDM) to scrap the National Accountability Bureau has come only after their failure to get the accountability laws diluted. By building pressure through the PDM, Sharif wants to win concessions for himself and his family and create political space for himself.
His loyalists however, believe that whatever the party and the former ruling family had to lose they have lost. "Cutting a deal when we were in power made sense… but now, when all is lost, the only way out is through confrontation rather than appeasement," remarked a PML-N leader.
Even so, does confronting state institutions make sense? The answer to this tricky question within the PML-N, is a 'no.'
The joke doing the rounds during his third stint in power was that if 'Mian sahib' had his way, he would transform the Pakistan Army into a highly politicised and personalised Punjab Police… but he could not fulfil this dream."
The influential and business-savvy Sharif family used their political clout to advance their business interests — legally and illegally. They exploited the flaws in Pakistan's investigation, prosecution and judicial system to their advantage. The Panama Papers and other corruption cases against Sharif and his family are not a figment of someone's imagination.
Will Sharif succeed in taming state institutions while remaining in the opposition — a dream which he couldn't realise during his three terms as prime minister? Will he be able to save his politics, wealth and family empire in this make or break fight? Will the PDM be able to deliver what he wants for himself and his family?
Although Sharif is being portrayed as a 'danger man' for the current political dispensation his followers, political allies and a section of the media, the fact remains that he is pitted against the combined might of the government and the establishment. And to expect him to forge change, both in the outcome of the game and its rules, remains a tough call not just because of his past baggage, but also because he appears to be playing only for himself and his family.