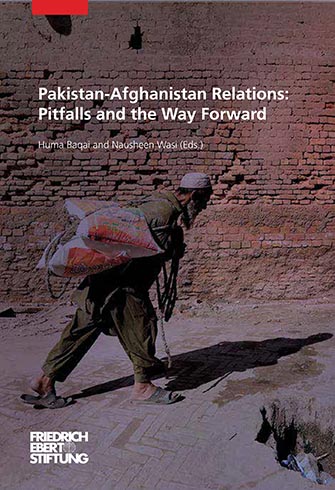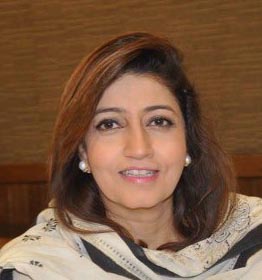 How striking it is that two respected Pakistani women educationists and scholars launch a new book in September-October 2021 on Pakistan-Afghanistan relations, weeks after Kabul is seized in August 2021 by a Taliban regime that looks askance at women's role in higher education, in public life and in the media. The irony becomes more pronounced because on November 22 the Taliban Ministry for the Promotion of Virtue and Prevention of Vice issued a religious guideline to TV channels to stop screening dramas and soap operas featuring women actors. Does that put paid — at least for the time being — to the hope of this being Taliban 2.0 ?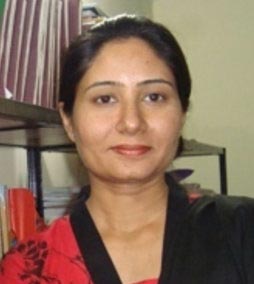 This multi-dimensional, well-researched, thoughtfully written, skilfully-compiled and edited book brings us essays by six Afghans, nine Pakistanis and two German contributors to provide a rare perspective on a vital relationship. As academics, researchers, journalists and former diplomats — and as the Pakistan Country Head of the German publisher who wrote the brief but cogent Preface — the writers assemble a wide range of data, information, analysis and recommendations on options for a better future. Their experience in their respective fields of study and service provides the value of insights gained from practical work in diverse disciplines. In their concise Introduction, the two co-editors share their pain with the reader about the heart-rending human catastrophe of Afghanistan's beleaguered women, children and men who face severe malnutrition, even starvation, relentless misery, insecurity and violence as 2021 moves to a close, and an unknown, ominous next year soon begins.
Even though the contributors completed their texts and transmitted them to the two co-editors before the return of the Taliban, the change in mid-August 2021 does not detract from the substantial relevance of the broader contemporary, historical material cited, nor from the fundamental assertions regarding the imperative to search for a more harmonious tomorrow. Both, the Preface by Dr. Jochen Hippler, and the Introduction by the two co-editors, take note of the change, but the pertinence of the content of all the text in the volume remains unaffected.
Perhaps a listing of the titles of each essay and the credits will illustrate the laudable attempt to be far-ranging: 'Emergence of new nation states and the search for identity' by Hakeem Hakimi and Zalmai Nishat, 'Towards a new horizon' by Aizaz Ahmad Chaudhry, 'Pakistan-Afghanistan relations' by Bettina Robotka, 'Governance, Nation-ness and Nationality in Afghanistan' by Omar Sharifi, 'Cultural, religious and economic integration: future of Pakistan-Afghanistan relations' by Ali Maisam Nazary, 'Economic relations: basis for cooperation' by Vaqar Ahmed, 'Proxy politics — working towards dead end' by Mushtaq Muhammad Rahim, 'Politics of proxy wars and terrorism' by Rahimullah Yusufzai, 'Peace process: missed opportunities' by Maleeha Lodhi, 'Peace talks: envisioning a political settlement' by Shabnum Nasimi, 'Peace process and involvement of outside powers' by Zahid Hussain, 'Conflict-management mechanisms' by Moonis Ahmer, and the 'Chronology of Afghanistan conflict and Pakistan-Afghanistan relations 2001 to 2021' by Wajahat Rehan.
To the credit of the two co-editors who are deeply committed Pakistanis, they did not delete or omit comments in some of the essays by Afghan contributors that are stringently critical of Pakistan. This is an expression of the comparatively longer experience of Pakistan in facilitating frank, outspoken public discourse that includes explicit criticism of the role of military intelligence agencies, both within their country and in Afghanistan. It is unfortunate that while rightly condemning official and non-official attempts to curb media freedom, sections of the intelligentsia and media in Pakistan curiously fail to acknowledge the far higher levels of freedom that have existed in Pakistan for most of its history than the levels seen in Afghanistan.
Among the notable aspects of the compilation is the fact that, despite the virtually 180 degree shift that has taken place in August 2021, the rationality and advisability of the recommendations remain unchanged. Be this the need to strengthen civil society organisations or empower women, or support the freedom of media or discard the distorting lens of the past or regularise and expand trade — these are obvious, inescapable preconditions both, for the internal reform of the two countries and for constructing a new era in bilateral relations. Given the persistent interest of major powers — regional as well as from distant continents — to see Afghanistan in particular as requiring special interest, essays dealing with this abiding facet also present candid observations and pragmatic precepts.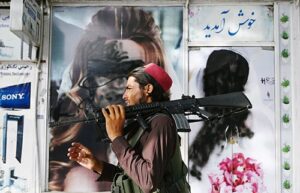 Where both neighbours are predominantly Muslim countries, the asymmetries are sharp and prominent — and may deserve more detailed deliberation. The contrasts commence with population size, i.e. 220 million and 38 million, continue with location, one with a maritime coastline, the other landlocked; levels of development in human, physical, social infrastructure; composition of constituent provinces, i.e. 4 in one, 34 in the other; contrasting fragility of the armed forces in one and the stability of their domineering presence in the other; one a nuclear weapons state, the other far away from such a prospect, et al.
The contrasts are also vivid in attitudes at a popular level. Where Pakistan is referred to as an "enemy" by a hotel's Afghan doorman in New York, or even by well-placed influencers in Kabul or elsewhere, it has continued to host millions of Afghan refugees for over 40 years, escapees from their own homeland who find the neighbour more secure, more liveable, more gainful. Even after allowing for the Pashtun ethnic affinity between parts of the population in both countries as explaining this preference, Pakistan's willingness to permit hundreds of thousands of Afghans to live outside refugee camps, to own property, to conduct business — even to acquire Pakistan National Identity Cards, fake or 'real' — reflects a rare ambivalence in the two countries' people-to-people relationship. The price paid by Pakistan for allowing Afghan-centric transit trade to serve as a conduit for smuggling and inflicting large damage on its own economy is yet another feature of the ambiguity.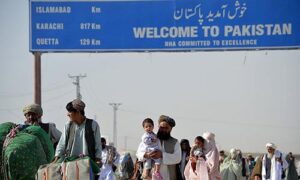 While retaining the book's enduring value, its rich content becomes a stimulant for the consideration of a second, revised, expanded edition about one to two years from now — when Taliban 2.0 have hopefully survived both the callous economic sanctions imposed by the USA and its allies, and their own inherent weaknesses of governance and their primeval attitudes towards social emancipation that do not harmonise either with the essence of Islam, or with values espoused by the bulk of humanity.