Pakistani security forces and intelligence agencies are locked in a deadly cloak-and-dagger game against shadowy terrorist groups and cells — linked directly or indirectly with the country's arch-enemy, India. From the congested neighbourhoods of Karachi to the small clusters of mud huts in the arid plains and hills of Balochistan, and from the lush valleys of Gilgit-Baltistan and Azad Kashmir to the rugged mountains of Khyber Pakhtunkhawa, this undeclared war has only intensified in recent years.
Its sole objective: to destabilise and destroy Pakistan.
Operating under the Indian umbrella are extremist Islamist and sectarian bands of terrorists, as well as those who claim to represent various ethnic and sub-nationalist groups.
     Yes, Indian involvement in fanning violence and terrorism in Pakistan is an old story and one living proof of it is available with Pakistan in the form of Indian spy, Kulbhushan Jadhav, who was arrested in March 2016 during a counter-intelligence operation in Balochistan. But what successive Pakistani governments and authorities had been revealing from time to time in bits and pieces, and with a lot of restraint, has now been compiled in detail along with documents, transcripts of audio and video clips and other proof in the form of a 100-plus page dossier, which has been shared with the United Nations, the Organisation of Islamic Cooperation, the five permanent members of the UN Security Council and other important world capitals.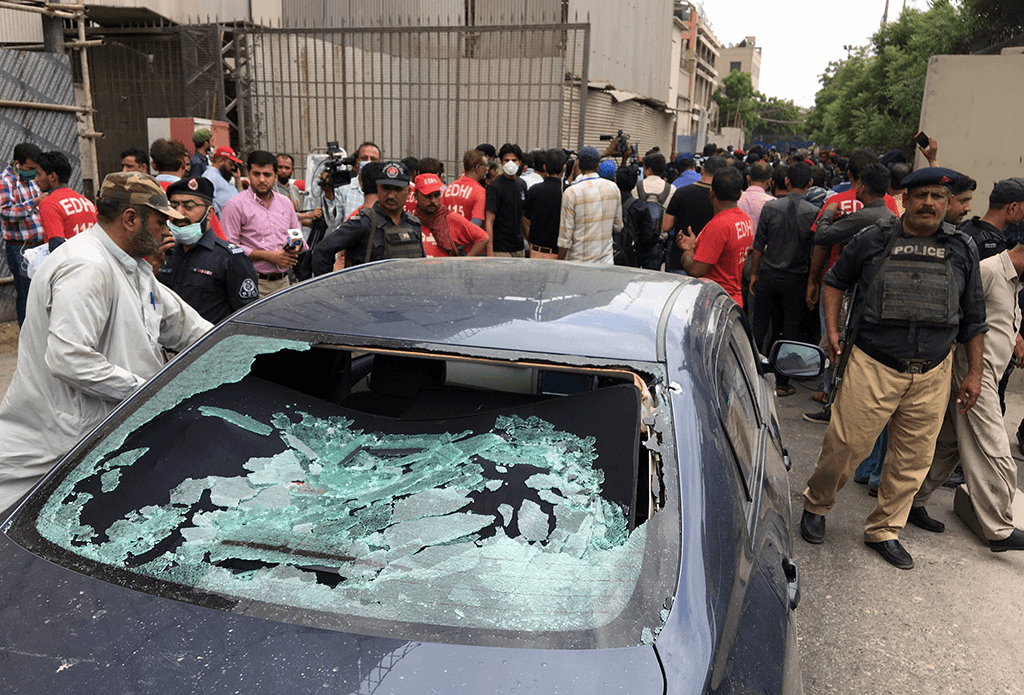 The Indians have woven a net of terrorism inside Pakistan with the aim to wipe out its gains in uprooting terrorist groups, disrupt the China-Pakistan Economic Corridor (CPEC), destabilise the country and use terror incidents in Pakistan to dilute and divert its support for the legitimate freedom struggle in occupied Kashmir.
According to the Pakistan Foreign Office dossier — presented by Foreign Minister Shah Mahmood Qureshi and the Director-General of Inter-Services Public Relations (ISPR) Major Gen. Babar Iftikhar in a joint press conference on November 14 — the funding trail reflects that during the past few years, India has invested a massive sum of more than Rs. 22 billion to prop up terrorist organisations.
India's main focus is Balochistan, where at least Rs. 18.57 billion have been spent on sub-nationalist terrorist groups, followed by Rs. 2.88 billion on the Tehreek-e-Taliban Pakistan (TTP), Rs. 0.51 billion on Altaf Hussain's MQM and around Rs. 20 million in Azad Jammu Kashmir and Gilgit-Baltistan, says the dossier, quoting meticulously collected details of bank accounts, transcripts of chilling audio recordings of terrorists talking to their Indian handlers, along with photographs.
     Ashraf Jahangir Qazi, who served as Pakistan's ambassador to the United States and India, said that in the past Islamabad did share dossiers of Indian involvement in terrorism in the country, but the latest dossier is "more comprehensive and backed by documents and evidence." Although Pakistan should not expect quick diplomatic results from this dossier, it is good that this document has been prepared and shared, he remarked.
Balochistan is the prime focus of Indian agencies because more than two dozen major CPEC projects, including the Gwadar Port, are located there
Authorities reveal that there has been a spike in terrorist attacks in the country during the last three to four months and all evidence points towards India, as its agencies try to revive those terrorists groups which were smashed in successive operations by Pakistan's security forces.
The dossier says that a special cell has been created in the RAW Headquarters under the direct supervision of Indian Prime Minister Narendra Modi, with an initial budgetary allocation of $500 million to disrupt CPEC.
The Director General ISPR, Maj. Gen. Babar Iftikhar, while sharing details with the media, said that India has raised a militia of 700 persons to undertake terrorism in Balochistan, more specifically to sabotage CPEC.
"A commission comprising 24 members was created, which included 10 RAW operatives….60 million dollars were dedicated for this force," he said.
The Indian Embassy and consulates in Afghanistan regularly distribute money among sub-nationalist groups, and Pakistan has documentary proof of four such transactions of $23.35 million. However, evidence of only one such transaction worth $5 million — given to a sub-nationalist group to create unrest in Balochistan — has been included in the dossier.
Balochistan is the prime focus of Indian agencies because more than two dozen major CPEC projects, including the Gwadar Port, are located there. In recent months, there have been a number of attacks in various remote parts of Balochistan, in which terrorists used IEDs (Improvised Explosive Devices) to primarily target Pakistan's security forces.
     At the same time, terrorists attempted to carry out "spectacular attacks" in an attempt to gain media attention and create fear and uncertainty, though a majority of them were foiled by Pakistani agencies. One such high-profile attack was carried out jointly by the Balochistan Liberation Army and the Balochistan Liberation Front at the PC Hotel, Gwadar on May 11, 2019, in which five civilians and four terrorists were killed.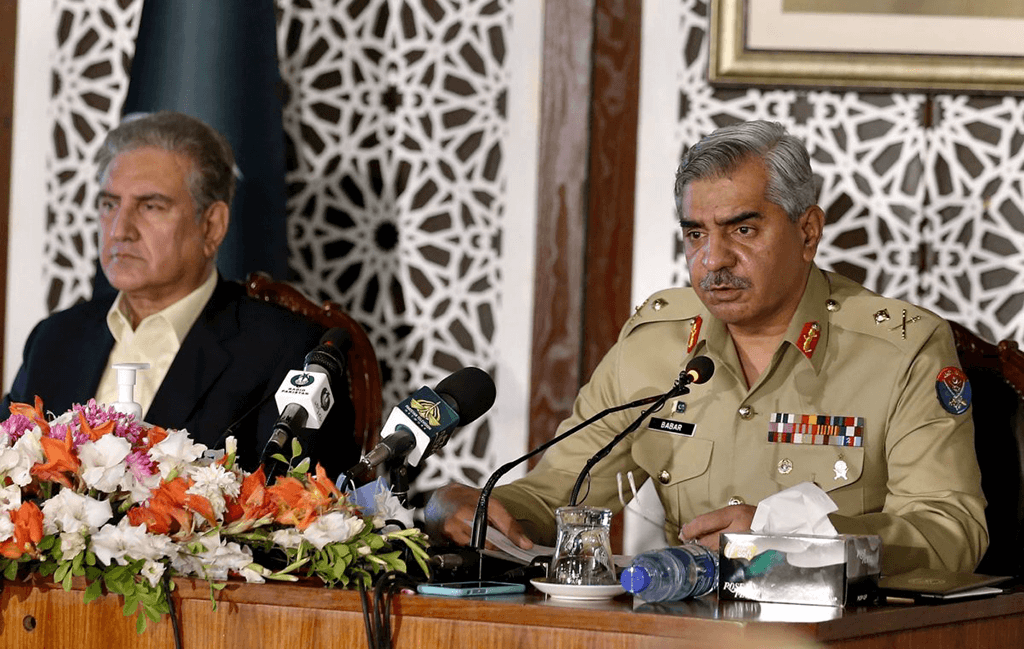 According to the dossier, RAW officer Anurag Singh planned this attack for which $0.5 million were allocated. One of the attackers, Hamal Nawaz, used an Afghan phone number (+93794087914) to stay in touch with an Indian phone number (+916396067562) during the attack.
Terrorist kingpins, Dr. Allah Nazar and Aslam Achoo — who travelled to India on fake Afghan passports — masterminded the attack. Pakistan has 17 audio clips of Dr. Allah Nazar's conversations with Indian handlers, in which he is getting directives on future terror operations.
Pakistani authorities also smashed a RAW-sponsored six-member terrorist group involved in the June 29, 2020 botched attack on the Pakistan Stock Exchange in Karachi and other terrorist activities, which included providing suicide jackets to assorted terrorist groups.
Efforts are also afoot by Indian agencies to help form a "consortium" of the TTP with Balochistan-specific terror groups — the BLA, BLF and the Balochistan Republican Army — which are already united under the banner of BRAS (Baloch Raaji Aajoie Sangar) since 2018.
The Indian game plan is to create shock and awe by sponsoring high-profile attacks in major Pakistani cities and sustained terror strikes in the remote areas. Under this strategy, Indian intelligence operatives are using various proxies to carry out assassinations of prominent people including ulema, police officials and notables in major cities, target high-profile places like the Pakistan Stock Exchange, and engage Pakistani Security Forces by planting IEDs and staging hit-and-run attacks.
In this multi-pronged strategy, both secular subnationalist groups and religiously-motivated militants are being used to destabilise Pakistan.
     Indians have fixed the rates for various types of terror attacks, according to Pakistani investigators. For instance, local masterminds of a suicide attack are paid Rs. 10 million; those who target vehicles of security officials using IEDs also get Rs. 10 million; an IED attack in some remote area or a target killing is rewarded with Rs. 1 million each. But the highest 'reward' of Rs. 50-80 million is 'reserved' for the target killing of important personalities.
Afghanistan serves as the main spring board for Indian operatives to execute their plans.
Indian agencies are trying to establish 'Daesh-e-Pakistan' to hurt the country domestically, as well as diplomatically. Pakistani authorities say that recently, 30 Indian Daesh militants were relocated from India to various camps along the Pakistan-Afghanistan border by two Indian intelligence agency operatives. These militants were handed over to Daesh Commander Shiekh Abdul Rahim alias Abdul Rehman Muslim Dost, according to sources. Additionally, the Indian intelligence has helped unify two major factions of the TTP in August 2020.
Afghanistan serves as the main spring board for Indian operatives to execute their plans. According to the DG ISPR, Maj Gen. Babar, there is solid evidence that Indian embassies and consulates, operating along the Pak-Afghan border, remain the "hub of terror sponsorship against Pakistan" from where Indian diplomats supervise terrorist activities and fund proxies.
"In one such instance, the Indian Ambassador to Afghanistan and the Indian Consular in Jalalabad had detailed discussions with collaborators to provide financial support to the TTP and dissident Baloch elements."
Pakistan also has evidence of the presence of multi-purpose camps in both Afghanistan and India, which are utilised for harbouring, training and launching terrorists in Pakistan. Indian intelligence agencies are managing 87 such terrorist camps, out of which 66 are located in Afghanistan and 21 are in India.
Ajmal Pahari, a known operative of Altaf Hussain's group, after his arrest confessed that India had established four training camps in Dehradun and Haryana for the Karachi and Hyderabad-based groups.
     Altaf Hussain, according to the dossier, personally met, at least two RAW Chiefs, Ashok Chaturvedi and Vikram Sood. Altaf Hussain's once close aides, Muhammad Anwar and Sarfraz Merchant have confirmed such meetings. Recently, security forces discovered a RAW-affiliated sleeper terrorist cell in Karachi and arrested 13 of its members, though the main accused Mehmood Siddiqui, who operated this network, remains an absconder and now resides in India.
Pakistani officials say that Indian fingerprints are visible on scores of past mega-terrorist attacks in Pakistan. For example, investigations into the Agriculture University Peshawar attack of October 26, 2017 led to the masterminds of the Army Public School Peshawar (APS) massacre of children and teachers.
RAW had hired three facilitators to plan the attack on the Agriculture University, including Malik Faridoon, who was also involved in the APS attack and celebrated this butchery in the Indian Consulate in Jalalabad.
     In 2017, Faridoon visited India for medical treatment where he was admitted in Primus Hospital. His name is on the patients list and his photographs with an attendant and handler Amarjit Singh prove his connections with RAW.
  As things stand today, Pakistan's fight against India's network of terrorism will prove to be a long haul.
The Agriculture University attackers were in contact with various Afghan mobile numbers and live-streamed the videos of this assault for their handlers, who uploaded them from Afghan IP addresses.
Similarly, India is aggressively trying to destabilise the AJK and Gilgit-Baltistan. "Tangible evidence indicates that RAW is involved in the planting of IEDs in AJK to target civilians and military personnel… Since January 2016, at least 60 IEDs were planted, out of which 38 exploded, resulting in the casualties of 13 civilians and 46 military personnel, whereas the remaining 22 IEDs were successfully neutralised," Maj. General Iftihkar Babar shared.
"Indian intelligence handlers, Colonel Pandit and Colonel Maaz, using numbers +919796840949 and +917051328325, have delivered nine IEDs to the miscreants at the Line of Control since January 2019."
     The forensic analysis of these IEDs confirms the use of Indian components. 
Pakistani officials maintain that India has for long been trying to create unrest in Gilgit-Baltistan, especially after Pakistan announced plans to grant provisional provincial status to this region.
On September 28, 2020, an important meeting was held in the Ministry of Home Affairs, New Delhi, to plan subversion, fan dissent and stoke violence in this region, as well as in Azad Kashmir.
While India is proceeding full-steam ahead to fuel violence and terrorism, it is also pushing hard to damage Pakistan on the economic front, in which the forum of the Financial Action Task Force (FATF) appears key to its designs.
As pointed out by Foreign Minister Shah Mahmood Qureshi, India has consistently been trying to politicise the forum for "economic coercion of Pakistan."
Pakistan has tangible evidence that Indian diplomatic missions lobby extensively in FATF-member countries to undermine Islamabad's achievements in controlling terror financing and streamlining its financial system to keep the country at least in the grey list or push it to the blacklist. The dossier says that evidence reveals that extensive lobbying was done — from February to April 2018 — to downgrade Pakistan's status in June 2018.
"Despite India's persistent efforts, Pakistan has come a long way, which has also been acknowledge by the international community," says the DG ISPR. "On the contrary, it is India which needs to be scrutinised at the FATF platform, in light of all the evidence presented by Pakistan.
As things stand today, Pakistan's fight against India's network of terrorism will prove to be a long haul. The dossier, according to former defence minister Lt. Gen (R) Naeem Khalid Lodhi, is a move in the right direction, but to expect that the international community will take a just and firm stance against India would be naïve.
"Pakistan has done its duty by officially exposing India's involvement in stoking terrorism — a fact which was already known to the world powers. And now, if and when we react, at least we will have a justification for it."
     In the final analysis, Pakistan has to not just expose, but take on and destroy Indian agents, their proxies and political faces on its own — the same way it did, in the war against terrorism.
---