Agriculture contributes 20 percent of Pakistan's GDP and provides employment to 40 percent of the population. It is, perhaps, the most important part of Pakistan's economy. The production of major crops has, on average, increased by 6­–10 times over the last 70 years:
Though Pakistan's crop production has grown, it needs to do better. A comparison of yields (maunds per acre) shows that although Pakistan has not done too badly in comparison with world averages, it lags far behind the US and China. Pakistan's yield per acre and yield per unit of input needs improvement.
Pakistan's agricultural productivity suffers on account of:
Small farmers with a low technology base and post-harvest losses
Deteriorating irrigation and drainage systems: Waterlogging and salinity
Lack of education and skills
Growing population.
A burgeoning population demands an increase in the supply of food, clothing and housing. Every year 1.4 million Pakistanis enter the work force. Over the next 5 years, employment needs to be found for 7 million young Pakistanis, most of whom lack education and vocational skills. Only the rural sector, (farms and the Rural Non-Farm Sector or RNFS, encompassing all non-agriculture activities such as mining, quarrying and non-household manufacturing etc.) can provide food and the required employment opportunities. Agriculture, including the RNFS, provides work, directly and indirectly, for 60 percent of Pakistan's work force. Pakistan needs to double its agricultural productivity and this is achievable if the right policies are backed by political will. A GDP growth of 7–8 percent is required every year if employment is to be provided to the new entrants to the labour force. This level of GDP growth can only be achieved if the annual agricultural production grows by 5 percent.
Pakistan's total land availability is 80 million hectares, of which a quarter is cultivated. Over the last seven decades Pakistan's agricultural sector has performed reasonably.
1950s: Less area under cultivation, low productivity, low technology, adverse terms of trade for agriculture, landholding patterns, tenant-landlord relations, depressed yields and production.
1960s: Land reforms, the Green Revolution, new seed varieties, increase of land under cultivation, tube wells, more water availability from Mangla dam. Crop production grew at almost 5 percent per year.
1970s: The Green revolution continued, Tarbela Dam came into operation and subsidies on water, electricity, and credit programmes increased yields. Pricing support encouraged higher use of modern inputs which increased crop production.
1980s: Foreign remittances from workers overseas provided capital and investment at the grass roots, much of which reached the rural sector. Local bodies improved rural infrastructure.
1990s: Better crop management, input use efficiency, high-yield crop varieties, more use of fertiliser and mechanisation improved yields.
2000s: Terms of trade were improved for agriculture and commercial farming grew.
Around 58 percent of Pakistan's agricultural production is from livestock, 38 percent from crops, 2 percent from fisheries, and 2 percent from forests.
In order to promote agricultural growth, Pakistan needs:
Better water management to increase yield per unit, prevent its wastage, and reduce waterlogging and salinity.
Better infrastructure to improve roads, canals, storage and electricity.
Education to teach farmers better farm and crop-management techniques.
Better storage and pest control of crops, post-harvest.
Proper market access to ensure fair prices for farmers.
Better terms of trade, with lower input prices and higher sale prices for crops.
Vocational training to teach skills to rural non-farm workers.
In the 1960s, expansion of cultivable land was the most important way to increase production. Today, only by reclaiming waterlogged land can more space become available for cultivation. Today, protecting crops, both before and post-harvest, is more important. Protection against birds and insects pre-harvest, and protection from rodents and other pests due to inadequate storage, can enhance the amount available for the market by up to 20 percent.
The most important change required to increase productivity is education and knowledge. Pakistan must quickly grow into 21st century farming techniques. Mobile phones are the fastest way to impart knowledge to farmers to enable them to consider and evaluate new methods. Practically everyone has a mobile phone now, and they spend several hours a day watching videos that interest them. Mobile phones are the best way to impart agricultural education to farmers all over Pakistan.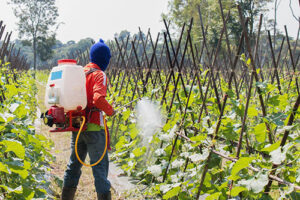 New methods, fertilisers and pesticides, improved seeds, building storage, mechanisation, modern irrigation practices, timely buying of inputs and sale of product all need money. More investment must be steered by the government and by banks to ensure that farming in Pakistan can move from the 20th to the 21st century.
Money to modernise agriculture and improve productivity, can come from three sources.
Favourable terms of trade, with lower prices of inputs through subsidies and higher prices for produce, would move badly needed money to this sector; but the political need to keep prices low for cities works against the rural sector. Fertiliser and pesticides could be subsidised, as is the case in India; the cost of production of wheat and cotton is 50 percent higher in Pakistani Punjab than in Indian Punjab.
The banking sector needs to direct more lending to farmers; this would enable them to invest in inputs and infrastructure to increase productivity. Availability of funding is the most important factor in accelerating modernisation.
Corporatisation of agriculture could inject investment in this sector. Storage companies, transport, stockholding, and plantations could absorb substantial amounts of new capital to promote agriculture. Plantations were a successful colonial method in the day of Empire and are successful in Malaysia and other parts of Asia even today. But the farmers protest in India shows that corporatisation of agriculture is not without its own dangers.
China, under the CCP (Chinese Communist Party), has led the world in agricultural growth and offers a great lesson to Pakistan. Today, China is the world's leading agricultural nation, with its agricultural products topping $1 trillion, as compared with India's $400 billion and the US' $178 billion. China produces 18 percent of the world's cereal, 29 percent of the world's meat, and 50 percent of the world's vegetables. It is the world's largest producer of pork, wheat, rice, tea, tobacco, and fish. Additionally, it is the world's largest producer of most vegetables, including potato, tomatoes, cucumber, onion, spinach, green beans, carrots, peas, cauliflower, pumpkin, asparagus and mushrooms.
The first 50 years of China after the Revolution can be divided into two parts —Revolution to Reform (1949–1978) and the Post-Reform period (1978–1999). Despite western commentary that China grew better under Deng than under Mao, the numbers show great growth in agriculture under Deng, and even greater growth under Mao. Today, China is the world's largest producer and consumer of agricultural products. With only 4 percent of the world's cultivated area, China produces 20 percent of the world's food.
Mao increased agricultural production by changing the land tenure system and by inspiring his people to greater levels of effort, discipline, and skills. His revolution resulted in the killing of millions of landlords. All lands were taken over by the peasants, and there was common ownership of land by collectives and then communes, reducing private property to a minimum, and replacing the profit motive with idealism. It was harsh but it worked. Mao was ready to sacrifice one generation for the future of China. Mao promoted basic education for the masses, sufficient to improve their work skills; higher education suffered but it was a price he was ready to pay. People learned how to plant more efficiently, how to use work tools. He wanted a population that could do, not a population that could think. Thinking was provided by the Little Red Book and Mao thought.
After 1978, Deng and the Reformers reversed policies and reintroduced private farming, with their Household Responsibility System. They were ready to experiment and take risks; they called this "crossing the river by feeling the stones." They believed in and used profit and incentivisation to get people to produce more. Where Mao had wanted 'Red not Expert,' Deng wanted 'Expert not Red.'
Both Mao and Deng gave priority to agriculture. They believed that the Agricultural Revolution must precede the Industrial Revolution. By modernising agriculture, they released a large number of workers who were absorbed in the new Town and Village Enterprises (TVE) that sprung up to satisfy consumer demand. China's agriculture grew while its agricultural work force decreased.
The success of Chinese agriculture was the result of:
Management methods of the Chinese Communist Party and repeated land reforms
Massive investment in agriculture and infrastructure
Education and skills
Motivation of the work force, first by inspiration and ideology and then by profit and incentivisation.
The attitudes and values of the Chinese people
Malaysian agriculture has benefitted from the plantations that were first established by the British during their rule. The plantation sector was greatly expanded after independence, covering the production of rubber, palm oil, tea, coffee and sugarcane. Malaysia, which has a per capita income higher than China, is a success story that is worth emulating.
In 1870, the British brought the first palm oil plants to Malaysia from West Africa. The three largest plantations, Guthrie, Golden Hope, and Sime Darby, were nationalised and between 1975 and 2012 the area under palm oil cultivation was increased from 0.64 million to 5 million hectares. Felda Global Ventures Holdings controls almost a million hectares, half of which are leased and managed on behalf of smallholders. Malaysian palm oil plantations employ half-a-million workers, and more than half the total palm oil area is in Sabah and Sarawak. India and Pakistan are the two largest importers of palm oil, but after India passed its new anti-Muslim citizenship law in 2019, Dr Mahathir's strong criticism led to India banning its import from Malaysia. Undeterred, Mahathir commented, "We are concerned because we sell a lot of palm oil to India, but we need to be frank and if something goes wrong, we will have to say it."
In 1877, Henry Nicholas Ridley, the British horticulturist, planted the first rubber tree in Malaysia. By 1910, 218,000 hectares were under rubber plantation and by 2014 this had grown to 1 million hectares. At one time Malaysia was the largest rubber-growing country in the world but it switched to palm oil as rubber prices fell. Today, Malaysia is the third biggest importer of raw rubber, after China and the US, and has been replaced by Thailand and Indonesia, which are now the world's largest growers of rubber.
In India and Bangladesh, tea plantations are an imperial legacy that have served these countries well. Plantations are an effective vehicle for large-scale agri-enterprises that require large capital and know-how, enabling them to take a longer view, allowing time for trees to grow and provide a return. Plantations can provide value addition to Pakistan's agriculture and jobs for the unemployed. Fresh land that is brought into cultivation by new irrigation schemes can be offered to create large plantations with higher output than traditional farming. Large-scale corporate ventures can also promote meat, fish, and dairy production, bringing in capital and know-how from overseas.
The most successful farmer in Pakistan was Rafi Kachelo, the King of Mangoes, who developed the world's leading mango farm in Mirpurkhas, Sindh. Rafi believed in using the best technology and the latest methods which helped him produce the finest quality and the largest mango crop in the world. Every year he gifted 30,000 crates of top-quality mangoes to kings, queens, presidents, and international celebrities across the world. Each mango was perfectly wrapped, along with the date when it was to be eaten. Queen Elizabeth wrote to thank Rafi on his gift of excellent quality mangoes for the wedding of Charles and Diana. Rafi was a flamboyant personality, famous for his Rolls Royce cars and his gourmet meals. He flew in the Roux brothers of the famous Le Gavroche restaurant in London, to cook for Benazir Bhutto's wedding that was being held in Karachi. Considered a legendary figure in parts of Sindh, Kachelo died on July 29, 1999.
Livestock has the most potential in Pakistan's agriculture sector. It already provides 58 percent of the country's agricultural output, provides an occupation to 35 million people, and makes up 11 percent of the GDP. Pakistan has 23 million buffaloes, 22 million cattle, 49 million goats and 24 million sheep. The domestic demand for milk and meat will grow at 5 and 6.5 percent annually; there is also a sizeable market for these products in the Middle East. With investment support and proper training in animal husbandry, Pakistan can increase its livestock population and its production of milk and meat. With the right policies, there is plenty of scope for growth. Chicken farming has done well, but progress in fish farming has been slow.
Without substantial growth in agriculture and the RNFS, Pakistan will not be able to provide gainful employment to the youth who are jobless. They could turn to crime and drugs, and play a role in destabilising Pakistan. The mismanagement of rural areas will, over time, result in food and water shortages. Without good governance and proper management of agriculture and the rural non-farm sector, Pakistan's future looks bleak.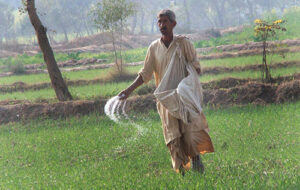 Israel is a world leader in agricultural technology innovation. Water technology, better storage and transport, genetically developed pest-killers, advanced dairy farming practices, and fish farming technologies have all played a part in the exceptional agricultural performance of this small desert state.
More than half the fish consumed worldwide is grown on fish farms. Israel's AquaMaof Technologies has developed indoor fish farms in 50 locations around the world. They are the largest in Europe and the Israelis are now working with a Norwegian company to build the world's largest indoor salmon aquaculture facility in Canada. The Israeli company BioFishery, which specialises in increasing fish production, has installed systems in Norway, Denmark, China, India, Bangladesh, Nigeria, Congo and Iraq.
Several Israeli companies also specialise in reducing the damage to post-harvest crops by using genetically modified insects to kill pests, by introducing storage and transport innovations, and by better packing. Israel's 750 dairy farms have developed the Israeli-Holstein breed of cows that produce more milk than cows in other countries. Tests have shown that Israeli cows produce more milk per cow than in the US and Germany; they produce three times as much milk per cow as compared with New Zealand. It's not magic, it's technology. Pakistan can learn a lot from Israel's technology, China's farm management methods, and Malaysia's plantations in improving and increasing its agricultural production.