Pakistan's political drama may be intense, sensational and colourful, but that does not mean that viewers have given up watching Pakistani plays on the local entertainment channels or at their preferred time on YouTube.
This month, Narratives pick a handful of plays which have become trendsetters and breaking new grounds when it comes to the storyline, plot or production.
---
Sinf-e-Aahan
Our girls in uniform are creating all the positive vibes when it comes to presenting entertainment plus messages in one bouquet. The series, jointly presented by the Next Level Entertainment and Six Sigma Plus in collaboration with the Inter-Services Public Relations (ISPR), is being aired weekly on ARY Digital and is becoming a source of inspiration for the young and old Pakistani women alike.
The story of six independent, headstrong, self-driven and motivated young women is being portrayed in a subtle manner by none other than Nadeem Baig as the director of the play.
The military and personal life has been overlapped delicately in the play as the parallel stories of these six girls unfold highlighting their background, challenges, ambitions and heartaches. The message being that Pakistan Army remains one great equalizer, unifier and merit-based organisation. With the sprinkling of the right and measured amount of patriotism, love, adventure, innocence, wit and challenges, the series is a treat to watch.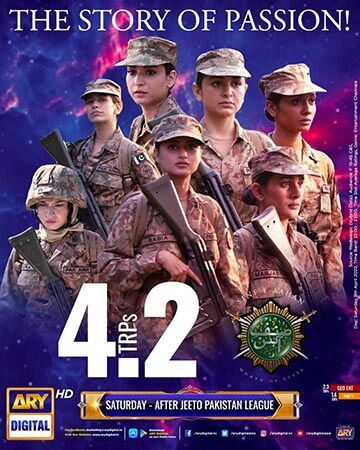 Written by Umera Ahmed, Sinf-e-Aahan boosts a strong female cast, comprising Syra Yusuf, Kubra Khan, Ramsha Khan, Sajal Aly, Yumna Zaidi, Dananeer Mobeen and the Sri Lankan actress Yehali Tashiya Kalidasa.
---
Susralis
This is a highly entertaining series telling the story of two middle-aged women, who love to hate each other. Starring Hina Dilpazeer, Saba Faisal, Faisal Qazi and Mustafa Changezi in key roles, it offers a tongue-and-cheek comedy.
Shabana returns from England after many years as a 'wannabe angrez.' But she has to share the family home with her older sister-in-law Sultana, who is an old fashioned true 'desi.'
One wants to sell the house. The other doesn't. Sparks and missiles fly as each woman mocks the other. The tension escalates when Shabana's son arrives from England and falls in love with Sultana's daughter.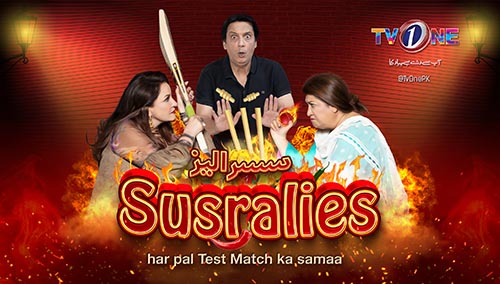 ---
Ishq Pagal Karey
Raheel and Rania are madly in love. Just when they are about elope, Rania changes her mind and Raheel is left waiting for her at the railway station. He vows revenge, while Rania gets married to a decent and loving Dr. Zain, and starts leading a happy life.
Until one day when Zain brings home a recovering drug addict and tells Rania to look after him. Rania is shocked to find that it is Raheel.
Starring Mikail, Zubab Rana and Irfan Khoosat. The series is catching eyeballs on TVONE.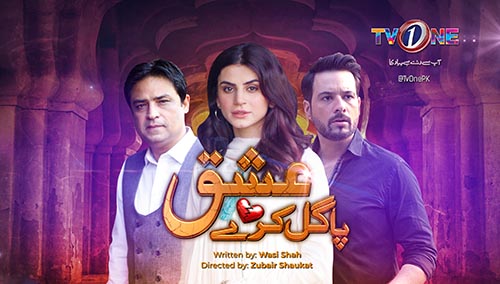 ---
Naqqara-e-Khuda
A serial currently on air on TVONE has ignited some great viewers' interest because of its arrogant, sadist protagonist. Written by the immensely popular writer, Asma Nabeel, the serial shows how this antihero destroys many lives, even of those he claims to love.
Used to the charming chocolate heroes, Pakistani viewers now have a glimpse of what real life can be like with a maniac — a storyline the west has depicted scores of times.
Shamoon Abbasi, Zara Tareen, Bilal Qureshi and Arooba Mirza are featuring in leading roles. Naqqara-e-Khuda.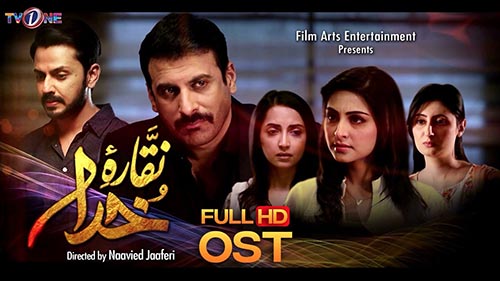 ---
Harjai
This record-breaking Turkish serial has won international acclaim in at least 32 countries.
When young and beautiful Reyyan falls in love with rich and handsome Miran, she imagines a blissful future. But then she discovers an ugly secret.  A past enmity now threatens their marriage. And her father is responsible for this looming tragedy. A powerful serial with thrilling twists and turns, brilliant acting and beautiful locations.  Only on TVONE.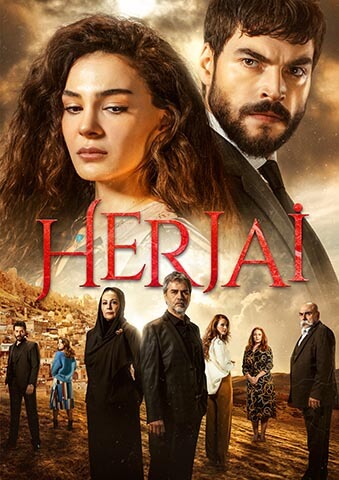 ---
Mor Moharan
For the first time in Pakistan a television serial that highlights the crucial issues of environment and climate change. A powerful story about a woman protagonist, Rohi, who influences change in her land by leading through example and deep convictionas she becomes a source of inspiration.
The story is set in the Cholistan Desert, a prominent landmark, where the ravages of climate change are clearly visible. Written by Ali Moeen, Mor Moharan boasts strong performances by Sonia Husain, Zahid Ahmed, Firdous Jamal and filmstar Babar, making it a compelling watch on TVONE.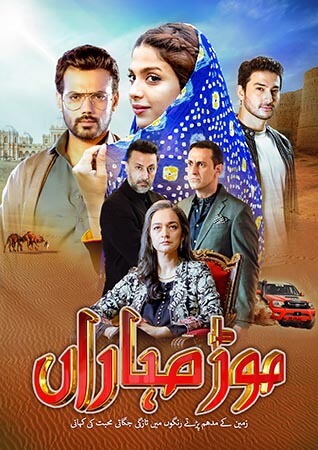 ---
To Be Honest
It is a no holds barred show that is hugely entertaining on the web. Audacious host Tabish Hashmi grills celebrities Ayesha Omar, Mohib Mirza, Sarwat Gilani, Hiba Bukhari about their personal and professional lives. But the bold and beautiful stars pays back Hashmi in kind. This battle of wits and breezy hits is highly entertaining and a bit controversial as it sheds insights into the showbiz world.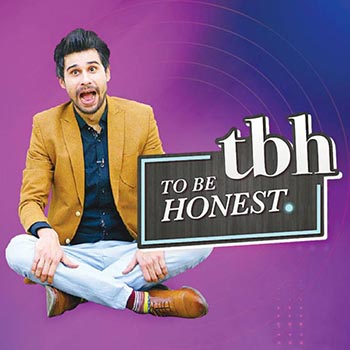 TV One's Morning Star
This morning show continues to make waves after a terrific start! The Morning Star, hosted by Azfar Rehman, has captured eyeballs, hearts and ratings in a short time. Armoured with a vision and a purpose to impart information and guidance on social issues, Azfar hosts qualified experts and specialists daily. A-category showbiz celebrities and stylists add glamour and lively entertainment to rock our mornings.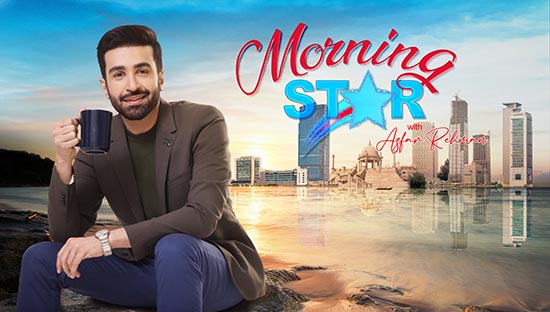 ---