Does anyone in the government care about the misleading claims of businesses to prevent, treat or cure COVID-19? Who is monitoring these claims of health products— including drugs, natural health products, homoeopathic products, and medical devices—makes false or misleading claims to prevent, treat or cure COVID-19? We found a shelf filled with Dettol, manufactured by Reckitt at a supermarket claiming tested and proven effective against Covid-19. There is an asterisk at the end of the sentence, we asked Reckitt, the maker of Dettol.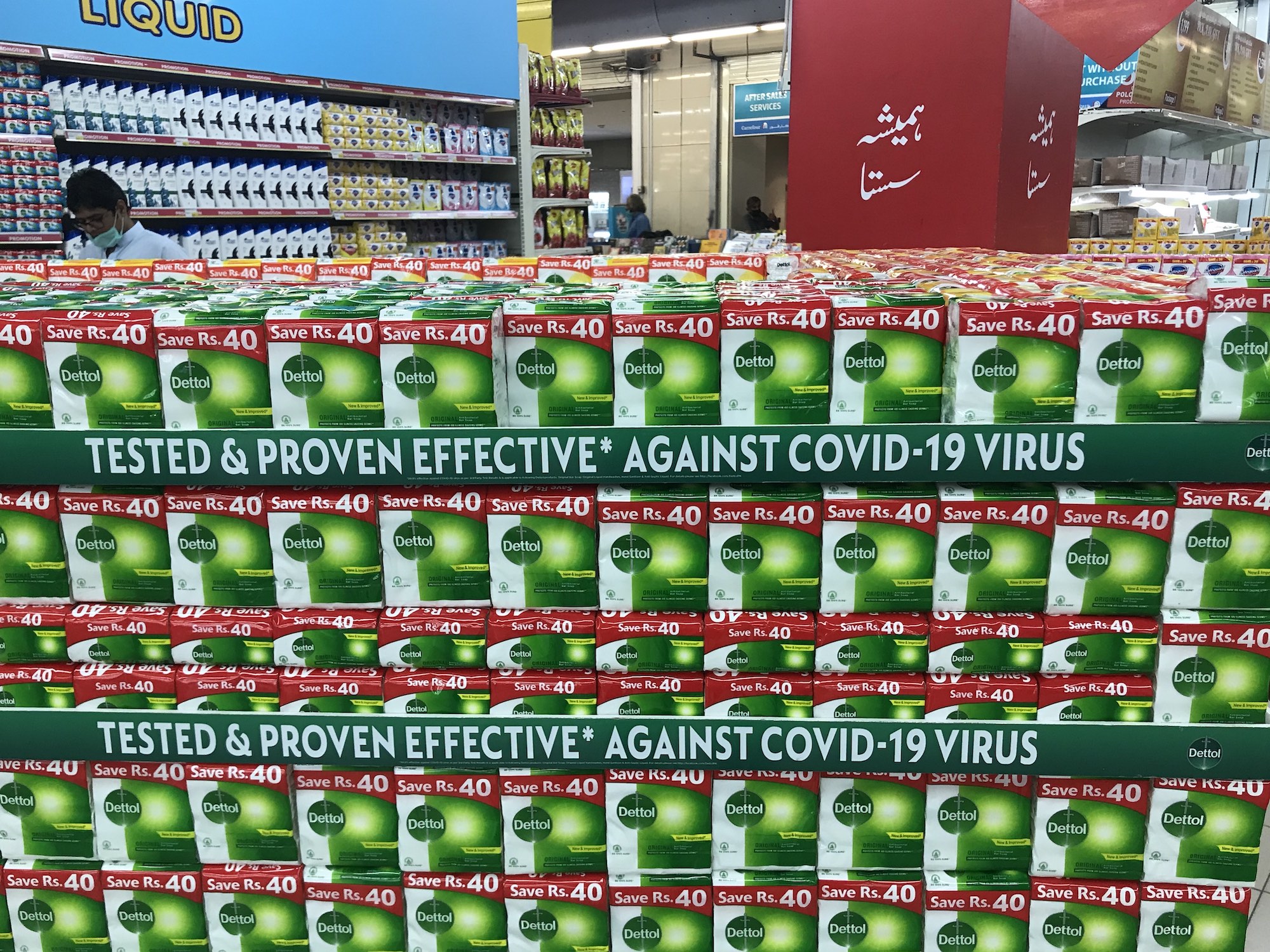 We received the following response:
Back in 2020, we have designed a new study to increase the understanding of methods to combat the spread of COVID-19 and have confirmed that active ingredients in many of the leading hygiene brands, including Dettol are >99.9% effective against the SARS-CoV-2 virus. The findings were published in The American Journal of Infection Control – for your background, please find a link to the published study. (AJIT).
Of course, we clicked on the link and, to our surprise, found no mention of the product in question. The link opens to submission to the editor of The American Journal of Infection Control – not a published independent study. Guess who claims to have conducted the research – a Reckitt employee – M. Ijaz Khalid. Mr Khalid has been employed by Reckitt in New Jersey, USA, for the past 14 years.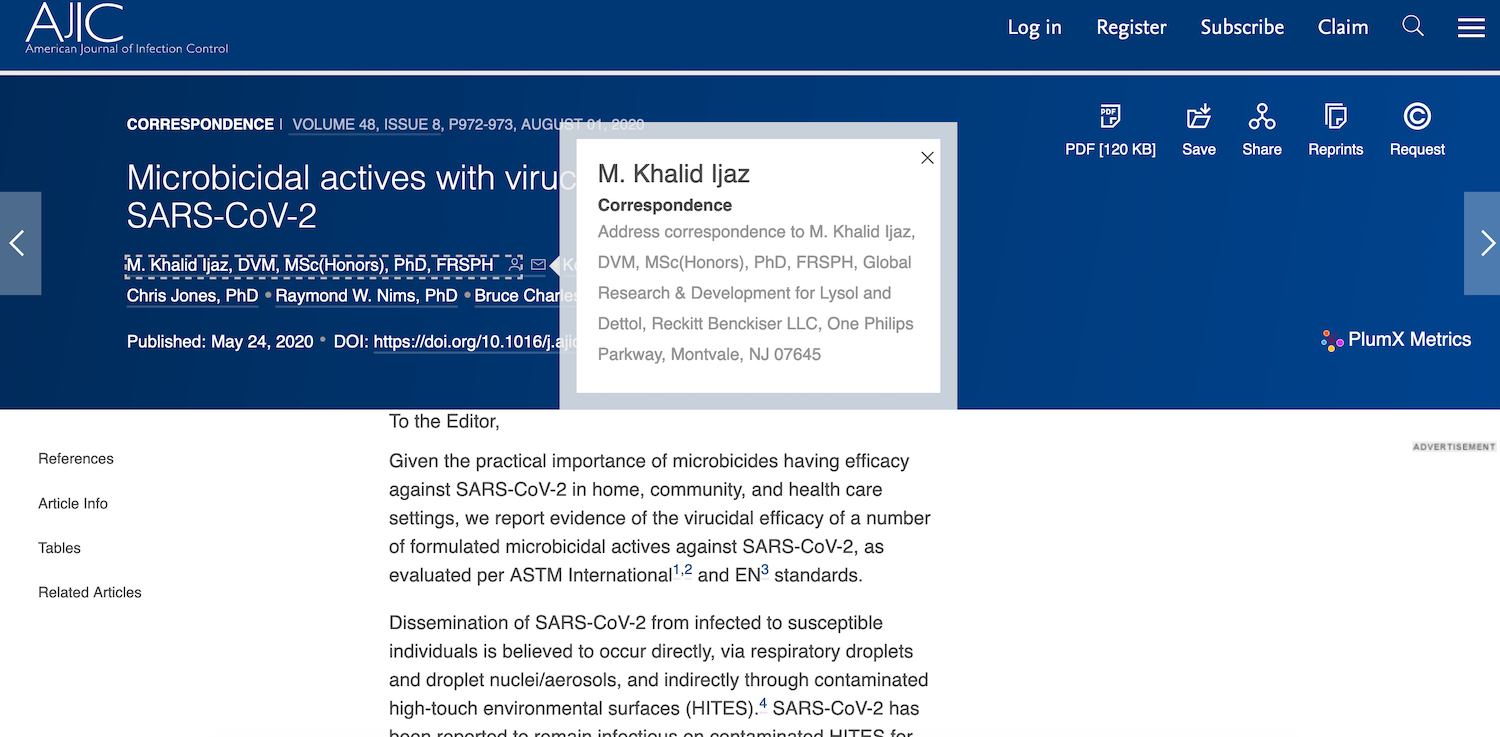 The Sindh Consumer Protection Bill, 2014 states:
"False or Misleading Representation" includes any statement made by a businessman or person, in commerce or trade, in connection with the supply or possible supply of goods or services or with
the promotion for the supply or use of goods or services, whether by omission or commission, orally or in writing or by chalking on walls or through sign boards or neon signs or by distributing pamphlets or by publication in any manner, including electronic media whereby such person, or businessman…"
In September 2020, the Sindh High Court (SHC) had ordered the provincial agriculture secretary to submit a report regarding the working of consumer protection councils and appointments of the chairmen of the consumer protection councils in various districts of the province. There are 29 consumers courts in Sindh; however, no one seems to know what they are doing.
Ismail Rahoo was elected to the Provincial Assembly of Sindh as a candidate of PPP from Constituency PS-74 (Badin-V) in 2018 and inducted into the provincial Sindh cabinet of Chief Minister Syed Murad Ali Shah as Minister of Sindh for agriculture with the other ministerial portfolio of supply and prices.
Question: If we can easily find out that Reckitt's claim about Dettol is less than accurate, why can't the ministry of agriculture?