The COVID-19 pandemic has impacted all facets of life and none more than education. School closures around the world have kept 90 percent of all students out of school, about 1.6 billion young people. This has challenged how we view and think about education. Schools in Pakistan have been sporadically open since the initial lockdown in March 2020 and there is uncertainty when students will be allowed back into education institutions. It is heartening to know that the Government is focusing on distance learning. When the pandemic hit, the Ministry of Federal Education and Professional Training launched e-Taleem: a system of distance learning for classes 1-12 via terrestrial TV. They also partnered with leading Edtech platforms to create virtual classrooms. This shift towards blended learning using modern technology is encouraging for parents and educators alike and I welcome the Government's approach to this policy.
The education community in Pakistan faces several challenges today.
The first challenge, which we have long been struggling to overcome, is the legacy of serious education deficits that stubbornly continue to inflict us. The quality of a country's education system affects all aspects of human life – employment possibilities, economic performance, quality of life, social relationships, quality of thought, even the value of leisure. It is perhaps the single most important sector of societal activity. However, there remain large and significant deficits in delivery of education. 23 million children between 5 and 16 are not enrolled in any school in Pakistan – this number increases sharply as the age level rises – showing that, not only are children not enrolling, but they are dropping out before completion. The 2018 National Education Policy Framework by the Ministry of Federal Education and Professional Training identified out-of-school-children as one of the biggest challenges facing the sector.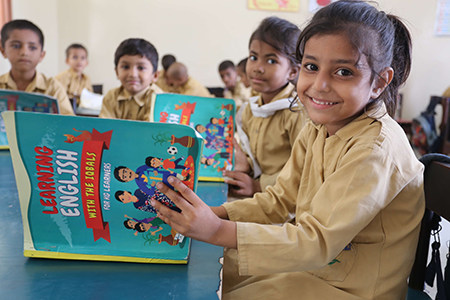 Another area of priority identified in the National Education Policy was to create 'Uniformity in Education Standards'. These two priorities are also part of the Pakistan Tehreek-e-Insaf's 4-pronged strategy to create an equitable education system in Pakistan. The work the government is undertaking to address this challenge is vital and has my whole-hearted support.
The Single National Curriculum (SNC) is a significant step towards achieving this uniformity. Its stated objective is to create a level playing field for all Public, Private and Deeni Madaris students. For the first time, Deeni Madaris – who have previously been outside the ambit of our codified education system – will be integrated into the mainstream. The schism between the public and private schools will slowly be bridged. Policy changes of such magnitude rarely deliver immediate result. In the present, it requires all stakeholders to fully commit to this single policy action and adapt to the changing education landscape.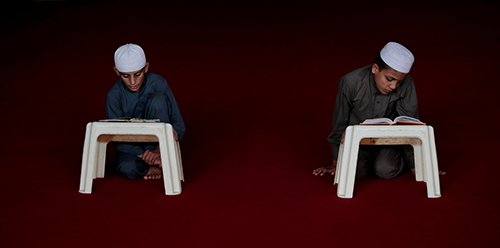 The publishing industry is an important stakeholder in this ecosystem. Ayub Khan's nationalisation of education publishing in 1962 resulted in a period of instability that took several years to recover from. Competition between publishers was eliminated, to the detriment of the quality of textbooks, a state-centric view was imposed on children and education outcomes dropped as a result. As a consequence, people rejected this state-centric view and there was a marked shift towards private schooling in Pakistan. This trend has only increased ever since. Coupled with a shift towards international examinations, the growing middle-class started investing in their children's education. Of the 267,955 education institutions nationwide 33% of them are private.
The publishing industry saw a revival during this period of growth. Good quality textbooks, that emphasised conceptual development over rote learning were adopted by private schools, resulting in private school pupils outperforming their public-school counterparts.
While the Single National Curriculum aims to provide all Pakistani children with the same opportunities as those who are able to attend private schools, it is clearly important to adopt a cautious approach to introducing the SNC to private schools, to ensure effective execution and implementation.
We must take the positives from what we have learnt from Covid-19 – extending digital education to all, distanced learning and teacher training
Similarly, thoroughness is required when it comes to implementing the SNC. The role of Provincial governments in deciding whether to implement the SNC or not and planning and approving which textbooks will be used has the potential to hinder the impact of the SNC's objectives. While educators allude to federal policy and publishers provide resources nationally, at this critical time for education, a devolved approach to implementation causes confusion and delays.
Ambiguity creates panic in a time when COVID-19 has had a negative impact on businesses across all sectors. The government should assuage the concerns of the sector and acknowledge publishers as important stakeholders in developing textbooks for schools across our nation. The quality of education can only improve in the country when everyone pulls in the right direction.
Finally, let's train and equip our teachers to improve learning outcomes, provide equal education for all, and move us into the digital future of education. Oxford University Press is one of many organisations that has continued to provide professional development to teachers throughout the pandemic, demonstrating new opportunities for the government to partner to achieve the goals of the Education Strategy.
The multiple challenges faced by Pakistan in education and the tough, but appropriate goals this government has set itself, tackling those challenges head on, is a step in the right direction. We must take the positives from what we have learnt from Covid-19 – extending digital education to all, distanced learning and teacher training – and use them to help achieve the objectives set out as part of the Single National Curriculum. OUP Pakistan has a long and dedicated history of supporting education in Pakistan – since 1952 – now we will be part of its future.
---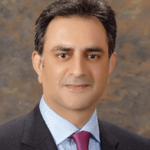 Arshad Saeed Husain
The writer is the Managing Director of Oxford University Press Pakistan